The Better Cotton Fast Track Program
The Better Cotton Initiative (BCI) has been formed to make global cotton production better for the people who produce it, better for the environment it grows in and better for the sector's future. A major partner speeding up the production of Better Cotton is the
Better Cotton Fast Track Program (BCFTP) (533.6 Kb).
The BCFTP is looking for worldwide private and public sector partners. By joining the BCI, you are able to contribute to the next phase of creating a vibrant, socially just and environmentally sustainable ecnomy.
The Program
IDH, together with leading brands, NGOs and other funders have set up this program which channels funds directly to farmer training and improvement programs, all designed around the Better Cotton standard. This allows BCI and its partners to reach more regions, train more farmers and produce more cotton. The aim is that – by 2015 – Better Cotton farmers will be producing well over 1 million metric tonnes of Better Cotton thanks to the Better Cotton Fast Track Program. In this program all the private partners investments are matched up to 100% by a special fund created by Rabobank Foundation, ICCO and IDH.
Objectives
To support the long term objectives of the BCI
By demonstrating the business case for economic, social and the environment
By increasing supply chain traceability
By facilitating collaborative learning on the effective implementation of the BCI system
To accelerate the implementation of the BCI System
By building supply and availability of Better Cotton
By building demand for Better Cotton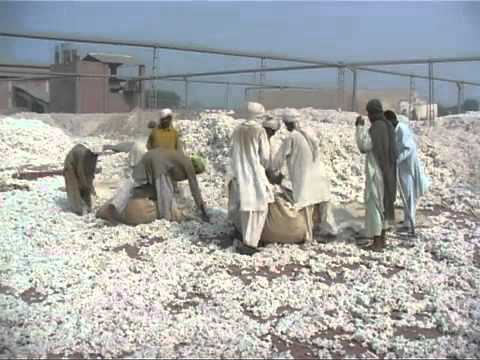 The partners will work together with the supply chains to achieve their goal of bringing one million metric tons of Better Cotton lint to the market by 2015. Watch a film made by WWF Pakistan about the first Better Cotton harvest in 2010.
Main activities
Setting up studies on cotton farmers
Developing financing models
Partners
Private partners
IKEA, Marks & Spencer, Levi Strauss & Co, H&M, adidas, Walmart, Olam, Tesco, VF Corporation, and Nike
Funders
Rabobank Foundation, ICCO, IDH
Implementing partners
India:
Solidaridad, ACF (Ambuja Cement Foundation), Trident, Arvind, Cotton Connect, WWF India, AFPRO
Pakistan:
WWF Pakistan
Mali:
Solidaridad
China:
Solidaridad
Brazil:
ABRAPA
What IDH can do for you
The BCFT program is open for all companies that want to transform their supply chains and achieve 100% sustainability, as well as for funders who want to invest in the program.

For more information, please contact:
Pramit Chanda - BCFTP Director
E: chanda@idhsustainabletrade.com
T: +91 98111 09022