Companies need practical tools to identify potential gaps between current remuneration and the recommended living wage, as well as support to undertake projects to reduce the identified gaps.
Roadmap on Living Wages
IDH's approach to closing a living wage gap is through the Roadmap on Living Wages. To strengthen international alignment and ensure the adoption of an uniform approach regarding living wage, IDH has joined forces with leading companies, sustainability standards and certifications and other organizations in a platform called the Roadmap on Living Wages. Establishing consensus on how to access and measure living wage gaps, will ensure credibility and sustainability of living wage efforts.
5 Steps
At IDH, we support companies closing living wage gaps by convening sectoral and company commitments, co-designing, co-funding projects and we develop tools to solve some of the many challenges. From there, we support companies in taking effective action to address living wage gaps in their supply chains. We also research best practices at supplier, trader, buyer and retail level that contribute to the payment of a living wage. We go on to share key insights with our partners.
Click on the below icons for more information on the 5 steps.
IDH works with other key organizations including the Global Living Wage Coalition, and ISEAL. IDH also supported an ILO project, in collaboration with Rainforest Alliance and the Dutch Ministry of Foreign Affairs, to advise governments on setting needs-based minimum wages that are more aligned with a living wage.
We also work to find strategies on how best to close a living wage gap. IDH has learned what to take into consideration before starting living wage projects (e.g. a supply chain approach usually works better), what suppliers and workers can do (e.g. social dialogue is key), and what buyers can do to work towards closing living wage gaps (sustainable procurement practices are needed).
Roadmap on Living Wages – A platform to close living wage gaps
A platform of companies and organizations committed to developing solutions for measuring and closing living wage gaps to create a joint effort.
Read our brief on living wage essentials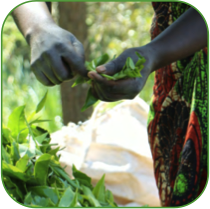 Get an overview of the past developments, what is a living wage and why it is important to work towards closing the living wage gap.
IDH experience in different sectors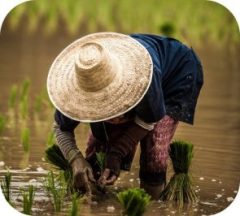 For the last five years, IDH has worked with many partners to closing the living wage gap in several supply chains.
What is the difference between workers' current and living wage?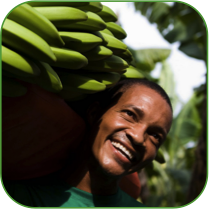 Calculate the wage gaps at field level with our Salary Matrix. This Matrix allows suppliers to assess how the salaries (plus the in-kind benefits) they provide to their workers compare to the living wage benchmark.
Recognizing benchmark methodologies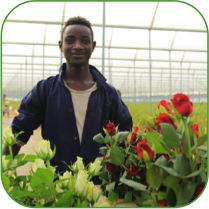 To calculate the living wage gap, companies need reliable living wage benchmarks. IDH set criteria to recognize benchmark methodologies.
Insights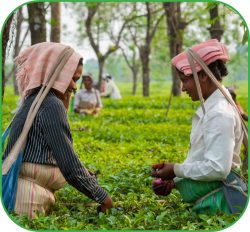 By sharing our key learnings and insights we make value chains more equitable for all players.
Contact us to learn more
Living Wage and Living Income Strategy Leads