When those who work standard hours are still living in poverty, it is a clear sign that structural change is needed. We believe workers and smallholders should be able to afford a decent standard of living for themselves and their families. In order to do that, companies need to identify the gap between current wages and the recommended living wage and support to undertake projects to reduce the identified gap.
At IDH we help companies closing living wage gaps by verifying living wage benchmarks for every region they source from, and by facilitating tools that help measure current remuneration and gaps with recommended living wages. Then we support companies in taking effective action to close the gap in their supply chains. In the past five years, we have been co-designing and co-funding projects, and sharing those lessons with the broader community that has living wage as a priority.
Identify and measure living wage gap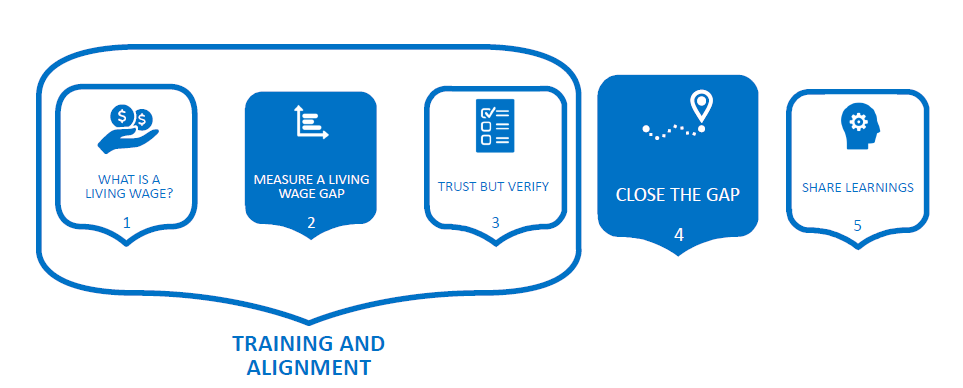 To help develop new tools to measure (old) wage gaps, and to have uniform and independent verification schemes, IDH has joined forces with partner organizations and companies in an initiative called the Living Wages Platform.
To drive progress towards living wages and living incomes, we also bring together private and public sector, NGOs and other relevant stakeholders to create a common vision, implement projects, increase leverage and to continuously learn to catalyze sustainable transformations within the entire supply chain.
Read more about IDH's work on closing the gap across sectors and landscapes