IDH works with private sector companies (both from Europe and Africa) to support the agriculture value chain development in the African continent. This to developing business in Africa, creating jobs and enabling entrepreneurship among young people. Next to farming, there are many other opportunities in the agricultural supply chain that can be leveraged.
Our work revolves around two focus areas: 1) To help African SMEs and farmers to develop; to globalize those companies to produce products for the domestic and regional markets in Africa, as well as for the international markets, to increase intra-African trade to meet the increasing demands for high quality products in Africa, and to support the formalization of all those markets. 2) From a brand perspective we get those global companies in contact with producers, who we (as described above) have helped to further formalize their working and ensured they are reliable business partners that can deliver the right quality and amount.
Agricultural employment in Africa
Agricultural employment in Africa accounts for approximately 57% of the workforce in Africa. Looking at the value this is adding to the economy, what is striking is that it is far lower in comparison to countries in Latin America or the Middle east, not even to mention in Europe. For more than ten years, IDH and partners but also other organizations have been trying to develop programs and projects that will support job creation and increase food security. Unfortunately, up until now, many of these programs have fallen short in identifying commercial market opportunities and driving effective implementation that is specifically directed at job creation and entrepreneurship in agriculture.
The development of agricultural activities is a crucial avenue for improving the livelihoods of Africa's rural poor. Domestic and regional markets in Africa have seen impressive growth in recent years with increasing demand for high value crops, and international traders are increasingly interested in sourcing from Africa. Investments in improving the production, quality and processing of African fruit and vegetables, and enabling compliance to market requirements, have the potential to significantly improve the livelihoods of smallholder farmers and dependent communities, increase food and nutritional security, and establish more resilient farming systems.
Challenges
There are many challenges facing the agricultural value chain development in Africa. The market for crucial agricultural goods and salary services do not function well, making it difficult for farmers to access inputs and customers in general. Businesses are hindered by issues such as limited infrastructure, irrigation systems, technical know-how, seeds and commercialization of the agricultural space. And there is the challenge of access to affordable finance.
The approach
When it comes to market transformation of agriculture, we aim to develop and grow SMEs, farmers and Africa's own companies to establish proper businesses. For example, through developing and stabilizing production. From a market point of view, to start our main focus is the domestic market, regional, and then expanding it to the international market. We want to increase the intra-Africa trade through creating competitive advantages for markets.
There is a need to prosper and advance the efforts from the past years to really reach commercialization, to result in production of high quality products that will generate more value for SMEs, farmers, and international and national brands and retail companies. Also, for governments, for tax revenues, there is a need to increasing exports to European markets, which is a high value market, the US and some other African countries.
Developing SMEs
We focus on commercializing SMEs. Ensuring African SMEs become commercial businesses that are reliant on their own business capabilities to produce products for domestic use, and for the local, regional, and export market. The IDH approach includes helping SMEs to professionalize their operations: to comply with food safety and environmental and social requirements, improving packaging and packhouse, and logistics and handling at the airport. In addition, we aim to professionalizing the supply chain and business operations, market outreach, formalizing local and regional trade whilst focusing on stabilizing productions.
To support this, we cooperate with the IDH Farmfit Fund. A designated fund that offers affordable and appropriate financial resources, enabling the African SMEs to access a loan with affordable conditions.
Acknowledging that activities will be conducted in the context of a changing and increasingly variable climate, supporting the development of climate-smart agricultural systems will be a core objective in our work. This is applicable to the entire value chain – where possible, we will support the adoption of measures to mitigate GHG emissions across the supply chain, including transport and logistics, and support the adoption of climate change adaptation practices, particularly at the farm level.
Creating intra-Africa trade
There are increasing demands for high quality products in Africa. However, many African companies import more agriculture than they produce. In our Value Chain Development work, we focus on developing sectors, such as tomatoes or pineapples or cocoa, in specific countries so it contributes to their comparative advantage. This will create more value to the various countries that are trading with each other and will increase intra-Africa trade.
Increasing trade opportunities
Another focus in our Value Chain Development work in Africa is through attracting investors and investment into agriculture.
IDH has a network of approximately 500 private sector companies. The majority is trading internationally, and in retail some 25 to 35% of the assortment comes from Africa, South America or Asia. The majority of those have an interest in doing business in Africa. The biggest challenge is identifying partners that are able to produce the needed variety, volumes and quality, and produce in compliance with for example the environmental and social regulations. In addition to our work of further developing SMEs, we are therefore focused to enabling trade by linking and attracting retailers into Africa.
In addition, we focus on localizing global companies. Through enabling global brands to establish more business in Africa, for them to produce raw materials and the final products all in Africa, and sell all of it in African markets. For instance, there are many global brands with a presence in Africa that produce some of their ingredients in Africa but also important many. We are aiming to increase their business operations in Africa, working with SMEs to produce either ingredients or raw materials on the brand its behalf. IDH partners with the brands, and identify the potential crops and SMEs to corporate with. Through further developing the SMEs, they are becoming the preferred business partners and suppliers of these brands.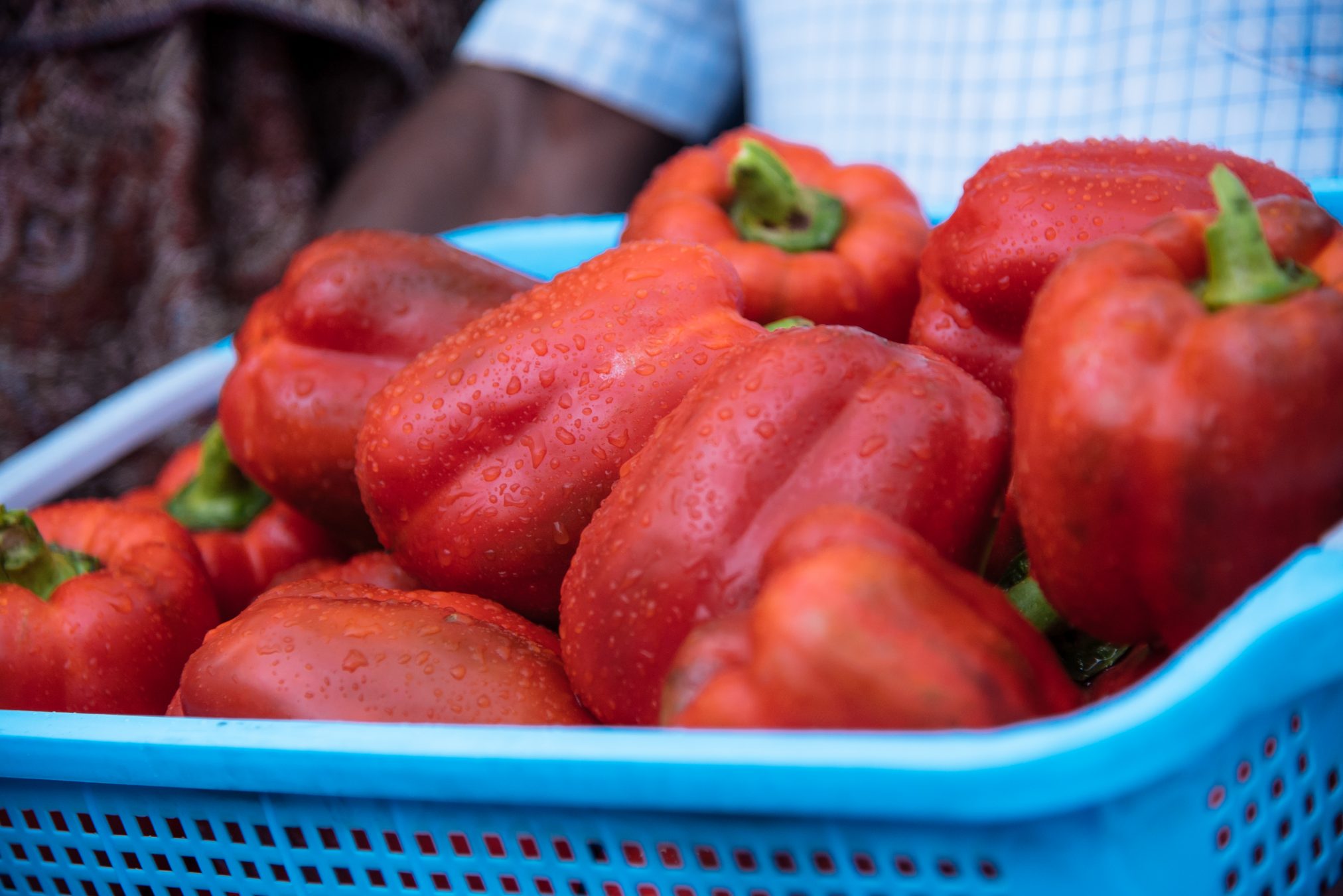 Partners
In our work we need partners. In addition to the private sector companies we work with, the development organizations, governments and donors, we need other partners to compliment and support and reach a greater impact than we can do ourselves.
One of these partnerships is our partnership with Dalberg, to increase commercialization to support sustainable and equitable economic growth in Africa.
We also corporate with government and government institutions in Africa to build the supportive ecosystems such as infrastructure development and policies.
IDH role
Supports African SME's – to further professionalize business operations (seasoned; produce for domestic, regional, middle east and EU markets)
Market outreach – Formalize local, regional trade and link to IDH network of global retail and traders
Organization of farmers/cooperatives – setup business models, governance, commercialization
Market requirements – GAPs, food safety, quality, social compliance, specific buyer requirements
Build production systems – TA, increase productivity, quality, reduce costs of production
Organize SME's/farmers to build efficiency and ensure strategic market orientation: supply the market with the right and sustainable products
Improve the local enabling environment – establish broad technical know-how on production (agronomy, inputs, pest control, demo plots), logistics and processing units/pack-house operations
Advise on infrastructure setup – build processing facilities, purchase of hardware, machinery
Impact extends beyond project intervention – build sustainable commercial businesses that can operate without dependence on donor money
Innovative finance solutions – improve access to affordable finance at all levels of the supply chain (grant co-funding, de-risking, first lost guarantee) through the IDH Farmfit Fund
A first project
The Value Chain Development methodology is currently being applied in Rwanda (HortInvest), with prospective projects in the Gambia, South Africa, Benin and Guinea. HortInvest officially started early 2019, and is financed by the Embassy of the Netherlands through the Dutch Ministry of Foreign Affairs. Here we're partnering with SNV, Agriterra, Wageningen University, and Holland Greentech. HortInvest is aligned with Rwanda's National Horticultural Policy.
An estimated one million households in rural Rwanda are growing vegetables and fruits. The harvests are mainly used for household consumption. The HortInvest project aims to improving the production, quality and processing of Rwandan fruit and vegetables and compliance to market requirements. This will allow the sector to further formalize domestic, regional and international trade, which improves livelihoods of smallholder farmers and dependent communities. HortInvest aims to benefit more than 44,000 farmers from six districts in Rwanda. Click here for more information.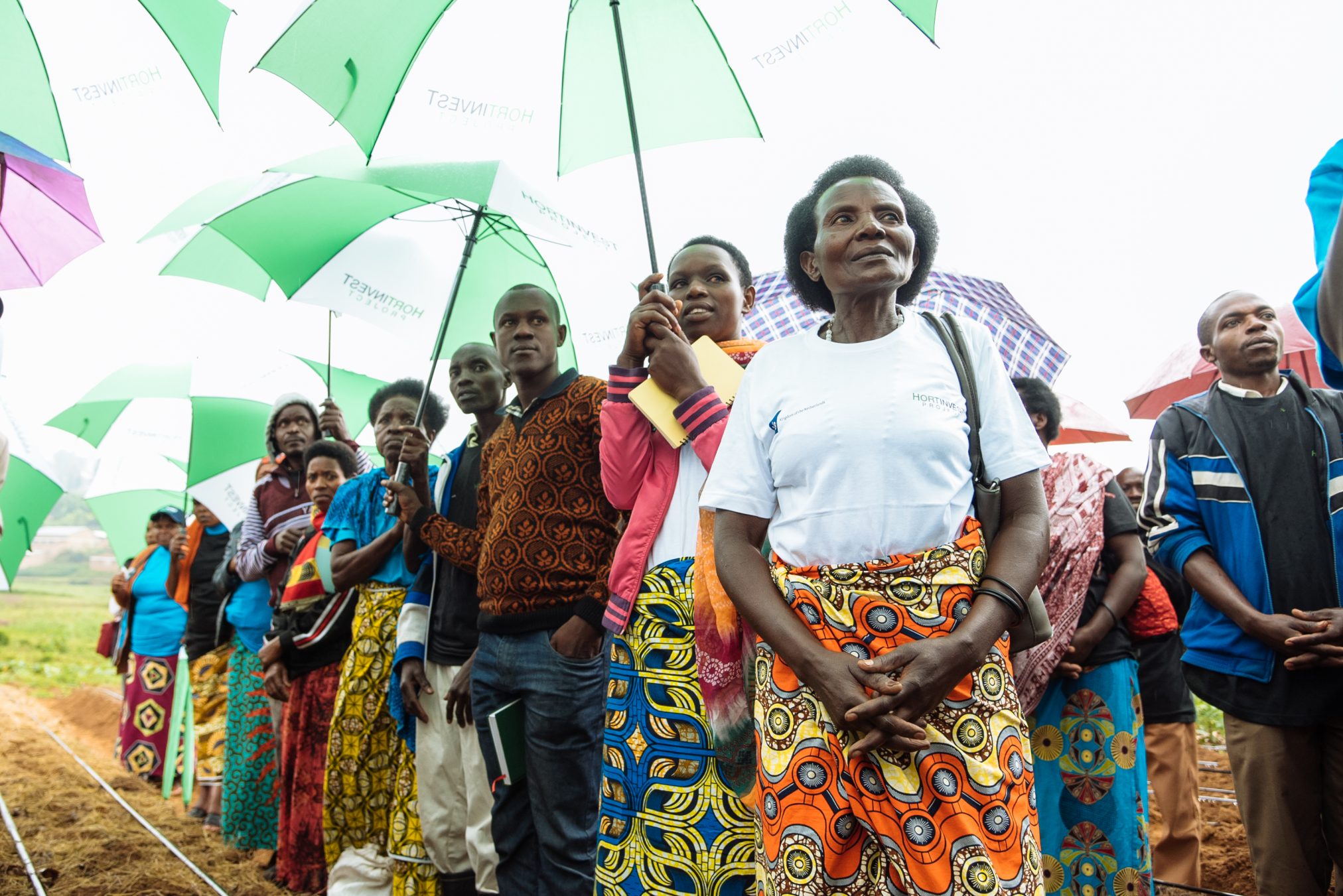 Grown Sustainably in Africa
As part of this broader approach IDH takes to develop value chains, our Grown Sustainably in Africa (GSA) program works with international brands to strengthen and develop their supply base on the African continent.
---
Sustainable Development Goals
IDH aims to deliver impact on the Sustainable Development Goals through Value Chain development: (1) No poverty; (2) Zero hunger; (8) Decent work and economic growth; (9) Industry, innovation and infrastructure; (10) Reduced inequalities; and (13) Climate action.
---
Director Inclusive Business Development