Towards gender equality and empowerment in global supply chains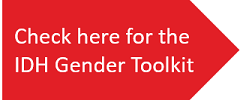 IDH considers gender equality both a key driver and concern for sustainability. We strive to ensure gender equality and empowerment in global supply chains through building coalitions of public-private partners around a common strategy.
The IDH approach to gender equality and empowerment comprises 3 core elements.

Challenges to gender equality and empowerment
In many sectors that IDH engages with, women play a role in the supply chain; for example, through production of food crops and sales of cash crops, employment as workers on commercial farms, and as traders and processors. However, often women suffer from fewer opportunities to progress and are more vulnerable to exploitation. Currently, women represent around 43% of the agricultural labour force in developing countries, and even more women are employed in agriculture (70% in South Asia, 60% in Sub-Saharan Africa), however less than 20% of the world's landholders are women.
IDH convenes local, national and international public-private partnerships that support national sustainability strategies, and benchmarking of standards. These sector interventions are crucial to address sustainability challenges that cannot be addressed by individual players alone, and more importantly need both public and private sector for creating a more conducive and enabling environment to strive for gender equality.

Field level sustainability
Training and awareness raising activities play an important role to address gender issues, both at farm level as well as manufacturing or factory level. Through training and awareness raising, it is expected that the gender balance will improve, resulting in improved safety (reduction of gender based violence) in the workplace and an empowered, happy and productive workforce, ultimately leading to improved productivity and gender equality.

IDH works with the private sector to integrate and strengthen gender into existing structures, and convenes multi-stakeholder platforms to share best practices and develop a joint agenda for action. The aim is to create gender smart business practices along supply chains by implementing different approaches that demonstrate the business case, which then can be replicated and scaled across other sectors.

Where we strive for gender equity and empowerment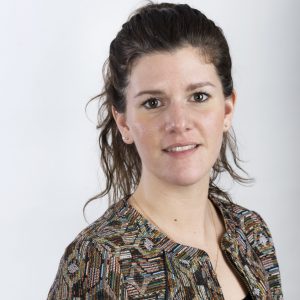 Judith Fraats
Program Manager Tea, Impact Lead Gender Equality and Empowerment
There are two kinds of companies: those that sell sustainable products... and those that will...