Securing Smallholder Livelihoods in Rainfed Maharashtra project aims to enhance and de-risk farmers' livelihood by delivering coordinated solutions to promote water security and integrated livelihood opportunities for cotton farmers in Maharashtra.
At the field level, the project implemented by Watershed Organization Trust in Maharashtra scaled from 4 to 37 villages, engaging 6,300 farmers through an integrated, participatory and gender-inclusive approach of agrometeorological advisory services, training on good agricultural practices, and community-based watershed management.
In 2019, the program demonstrated a high level of local community self- contribution towards watershed works (creating wage employment of over 75,000 man-days) to deliver on results that exceeded the set targets for 2019 – yielding a 20% reduction in costs of production and over 1/3rd of the project farmers taking up a second crop owing to improved soil and water management activities.
Project location: Jalna, Maharashtra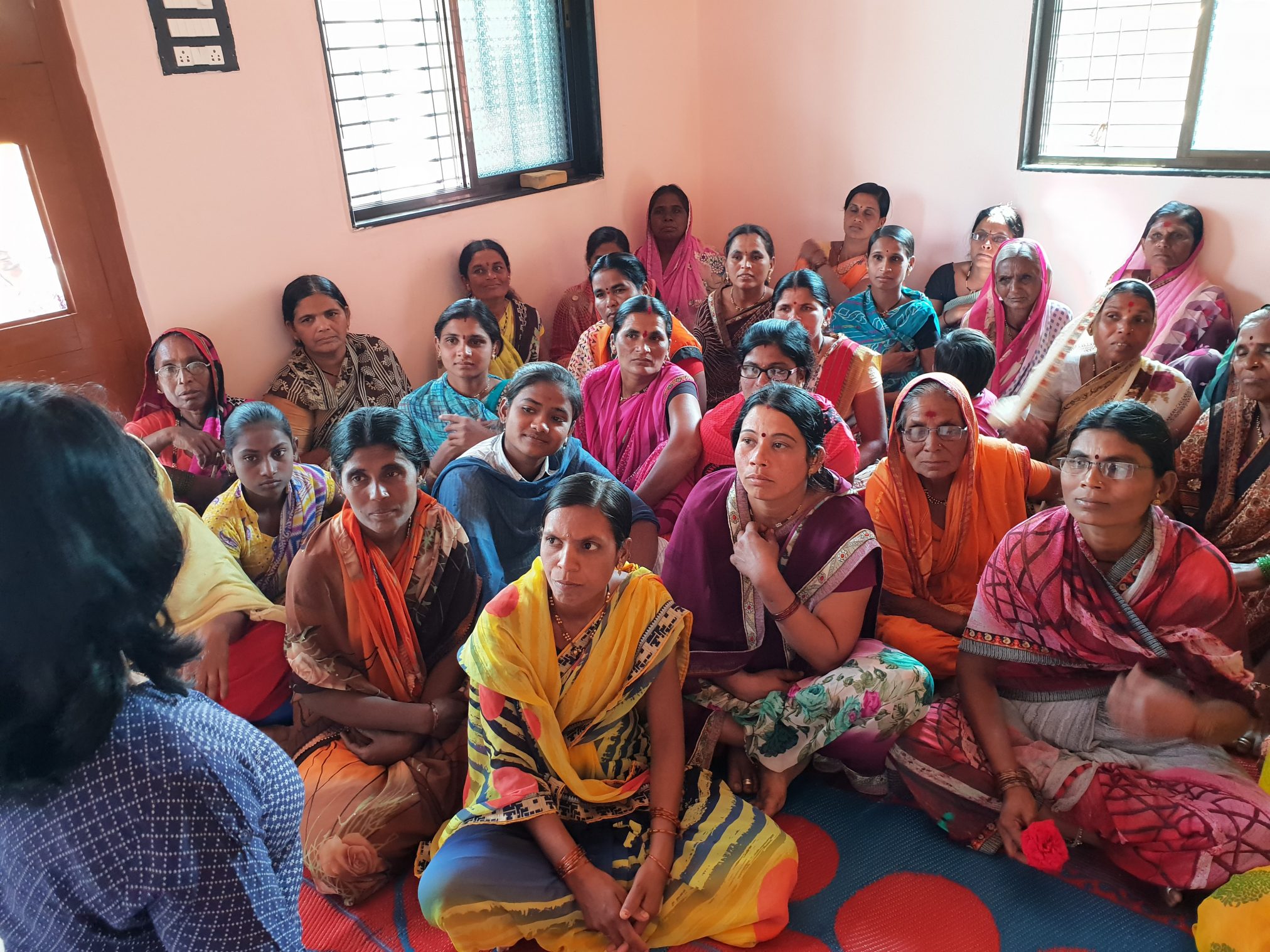 • Gender analysis through FGD at all 37 villages
• Gender sensitization training of all staff of WOTR
• Ensuring at least 40% representation of women in baseline/endline assessments (40%)
• Ensuring at least 40% representation of women in selected para-agronomists/master trainers
• Gender Planning guided by IDH study on the business case for mainstreaming women's roles in cotton cultivation. 
Watershed activities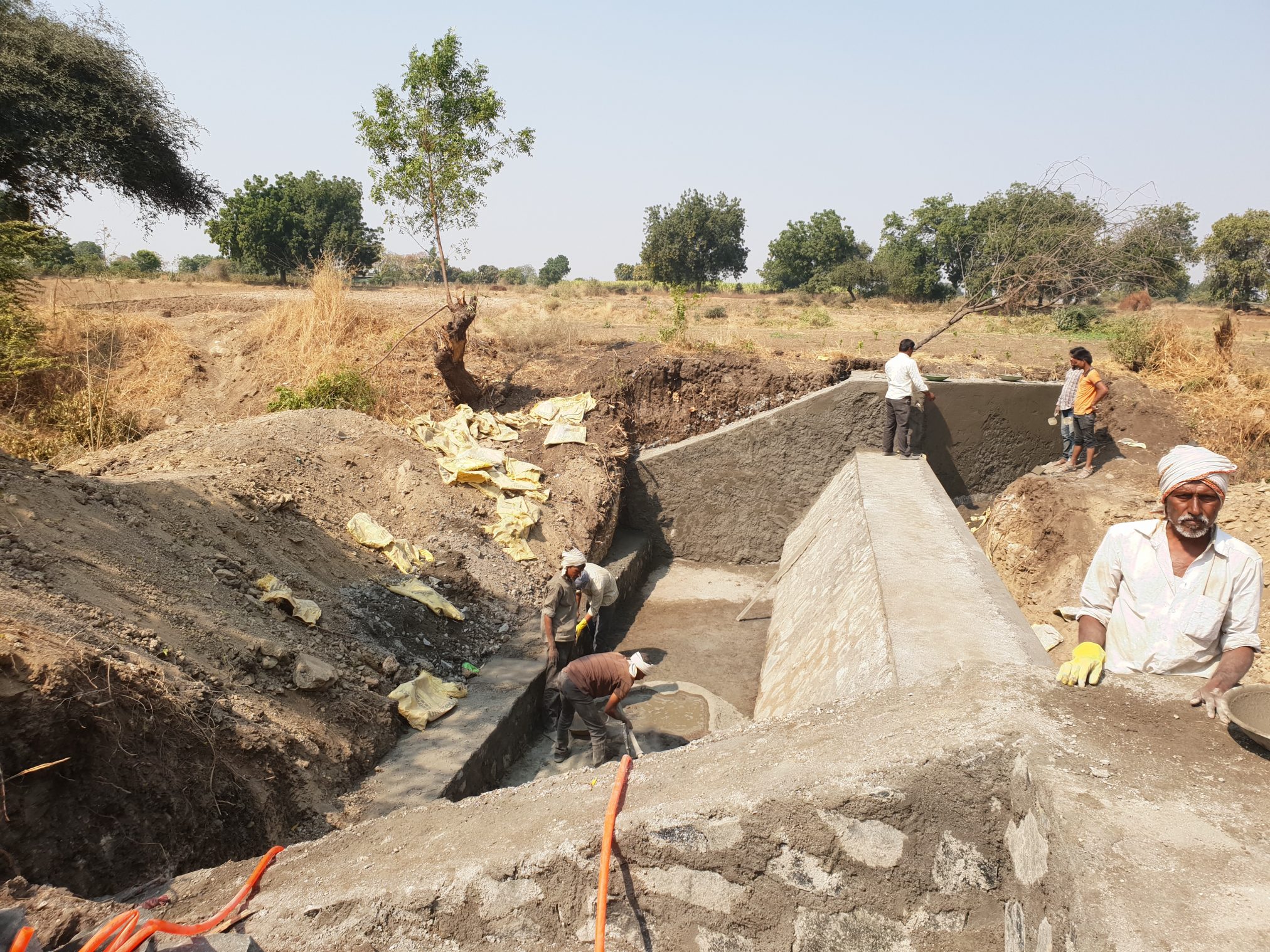 Through the implementation of watershed activities as part of this project, water harvesting potential of 766 TCM has been created through various structures which will lead to increased water availability and area under irrigation. The treated catchment area of 1,896 ha will also be protected from soil erosion and consequently, soil moisture will be retained. The watershed works have also created wage employment of 75,840 person-days in summer months, during which agricultural activity is restricted on account of limited access to water.
Good Agricultural Practices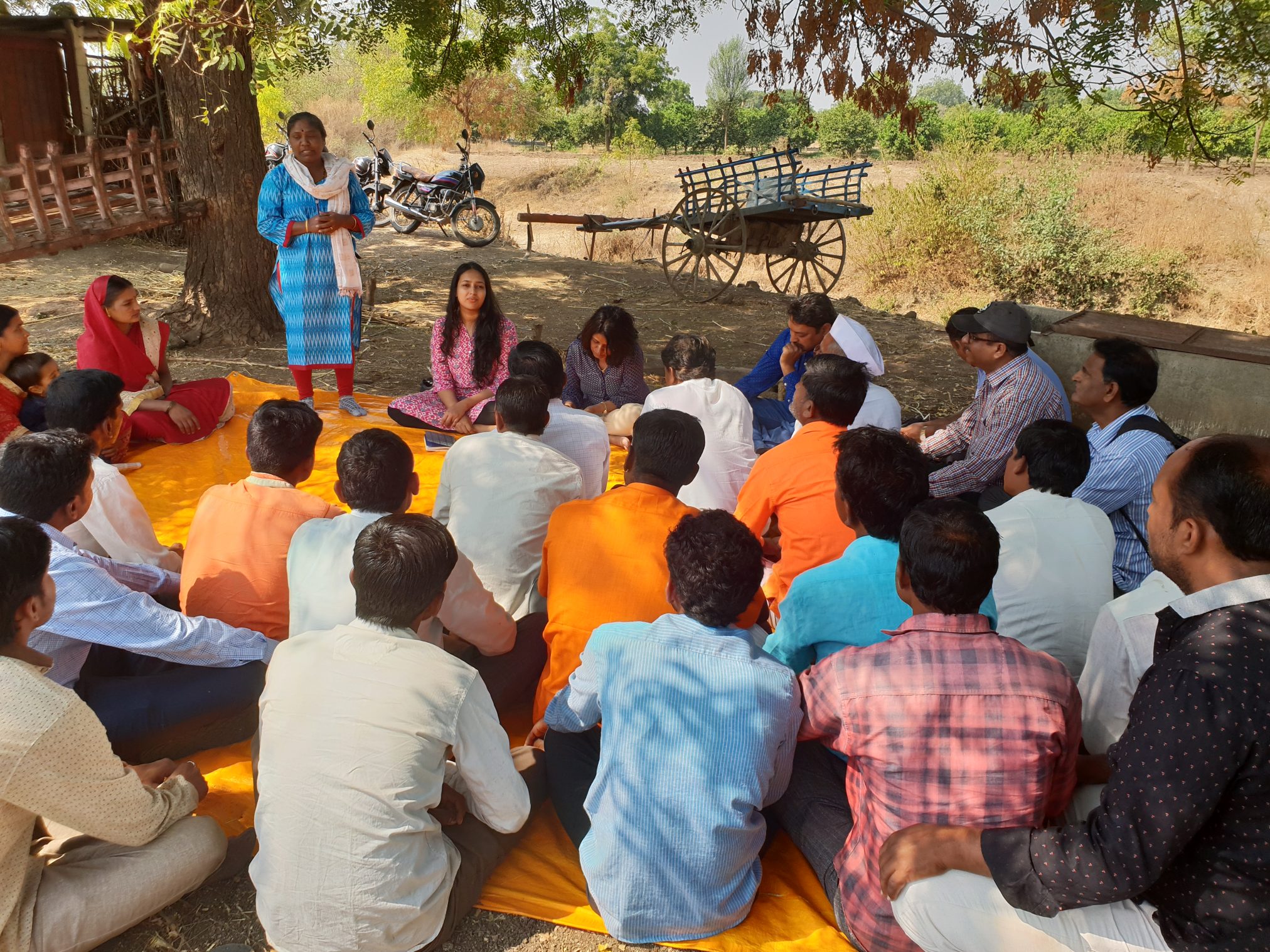 Farmers were also trained on Good Agriculture practices such as Deep Ploughing, Soil Testing, and Intercropping while soil samples were collected from around 3000 farmers enabling them to calculate and plan fertilizer requirements based on the recommendations on soil health cards. 4,031 farmers were linked to 9 automatic weather stations allowing for informed decisions on crop cultivation based on timely and weather-specific advisories received. Overall, the project reported that nearly 80% of the trained farmers had demonstrated improved practices as a result.
Community-Based Water Budgeting
Water Budgeting is an exercise geared towards ensuring optimum and most efficient use of water. Community members in the 30 project villages were trained on understanding of water availability, community's existing needs and requirements of water, equitable sharing of excess water and dynamics of groundwater withdrawals. This consideration of various local claims on water resources in the village has provided communities with a strong basis for making decisions regarding appropriate cropping patterns, area to be taken for cultivation, the irrigation method, etc. so as to optimize output per drop of water.
Developing Service Delivery Models for Agri-Services
A new partnership was formed with Syngenta Foundation India (SFI), to integrate the Agri-Entrepreneur (AE) model into the project areas in Jalna. In this model, SFI selects and trains unemployed village youth to provide products and services to 150-200 smallholders in two to three villages. The AE network replaces conventional and inadequate 'point solutions' with one holistic provider, whereby the AEs provide fee-based services includes credit access and market linkages, as well as access to high-quality inputs and farming advice. Each AE has to come from one of the villages she or he serves: trusting relationships are crucial.
AE program started out strongly in Jalna, reaching 6 blocks and more than 40 villages. To bring quality agri-services to the cotton farmers, 19 rural youth agri-entrepreneurs were selected and trained at the Center of Excellence, Ahmednagar, Maharashtra. They are currently undergoing business plan preparation and mentorship, to deliver essential services in the areas of inputs, credit and market linkages. 
No. producers and community members trained on sustainable production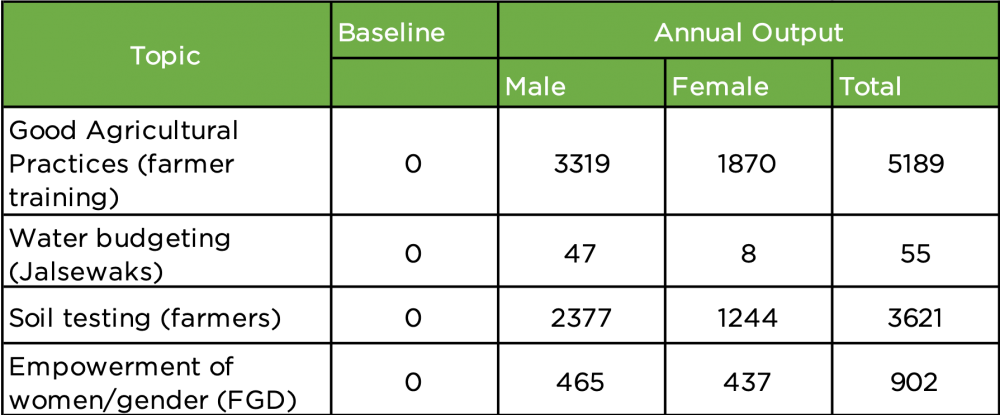 No. of producers reached by service delivery

Cost of cultivation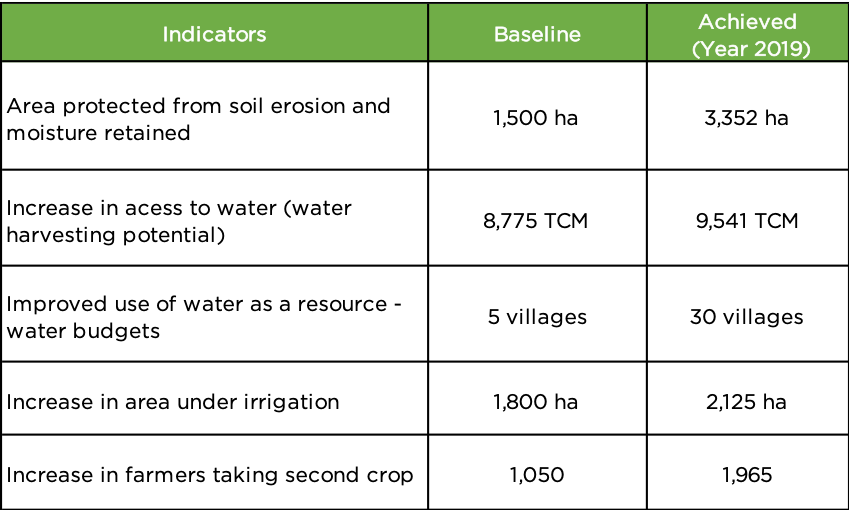 Bhimrao Tambe, Agri Entrepreneur, Maharashtra, India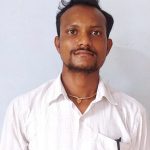 I joined the Agri Entrepreneur Growth Fund program in January 2020 to find new opportunities to provide services to my community in Dudhpuri village in Maharashtra. I noticed a shortage of banking services in the community. Farmers here had to travel up to 15 kms to avail any banking services. I have established a common service center in the village, where I provide all banking and digital services to farmers. So far, about 100 farmers have accessed services through my center, and I have also earned a profit of INR 30,000. I hope to continue growing and providing more services to farmers.
Pratibha Nibude, Agri Entrepreneur, Maharashtra, India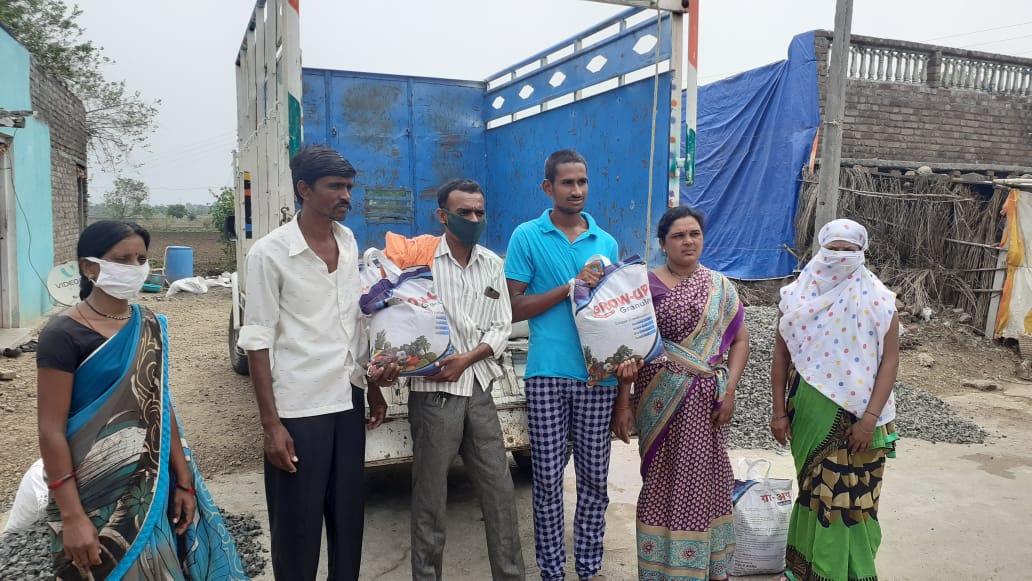 Through the training provided by the Agri Entrepreneur Growth Fund program, I realized that farmers in my district needed a fairer system to sell soybean to the market. Soybean is graded through moisture content, and usually, traders quote a very high moisture content to undercut the price. I used more transparent methods of grading soybean and evaluating moisture, which improved the price by INR 40-45 per quintal to the farmers. I have sold over 200 quintals of soybean this season and helped farmers in my community to improve their income.
Hrishikesh Pagire
Hrishikesh Pagire of Pagirwadi village shares his experience of how passionate he is about natural farming and how the project initiatives helped him to learn new things about crop diversification in his field with increased productivity and less risk.
Pagirwadi is a small village in Ambad taluka of Jalna district in Maharashtra. The green patch in the village was a surprising element in this parched area of Marathwada.
Hrishikesh Pagire, a second year commerce student, is practicing the organic farming methods on his agriculture land. In his very first attempt, he has earned a profit of Rs. 60,000 on cotton crop against an investment of Rs. 10,000 on two acres of land.
Hrishikesh is very concerned about his farmland and the fertility of soil; this is why he decided to adopt organic farming practices to win the battle against severe drought conditions. His strong desire to learn organic farming methods has finally been realized with the dedicated support from WOTR, which is actively working in the drought prone areas spreading awareness about organic farming. During the agricultural training session, Hrishikesh got detailed information about organic farming practices.
He narrated his experience at the training session with conviction:"It was really worth it staying there for 4 days and learning so many things about agriculture. I successfully completed the session, which motivated me to become a successful farmer."
Hrishikesh has already decided to live in his own village and to take up farming as a full-time career. On organic farming, he says, "Saving water and the environment is the need of the hour. We must protect our own environment and try different methods of organic farming to get more agriculture production by using less water."
Premchand Bhagchand Naglot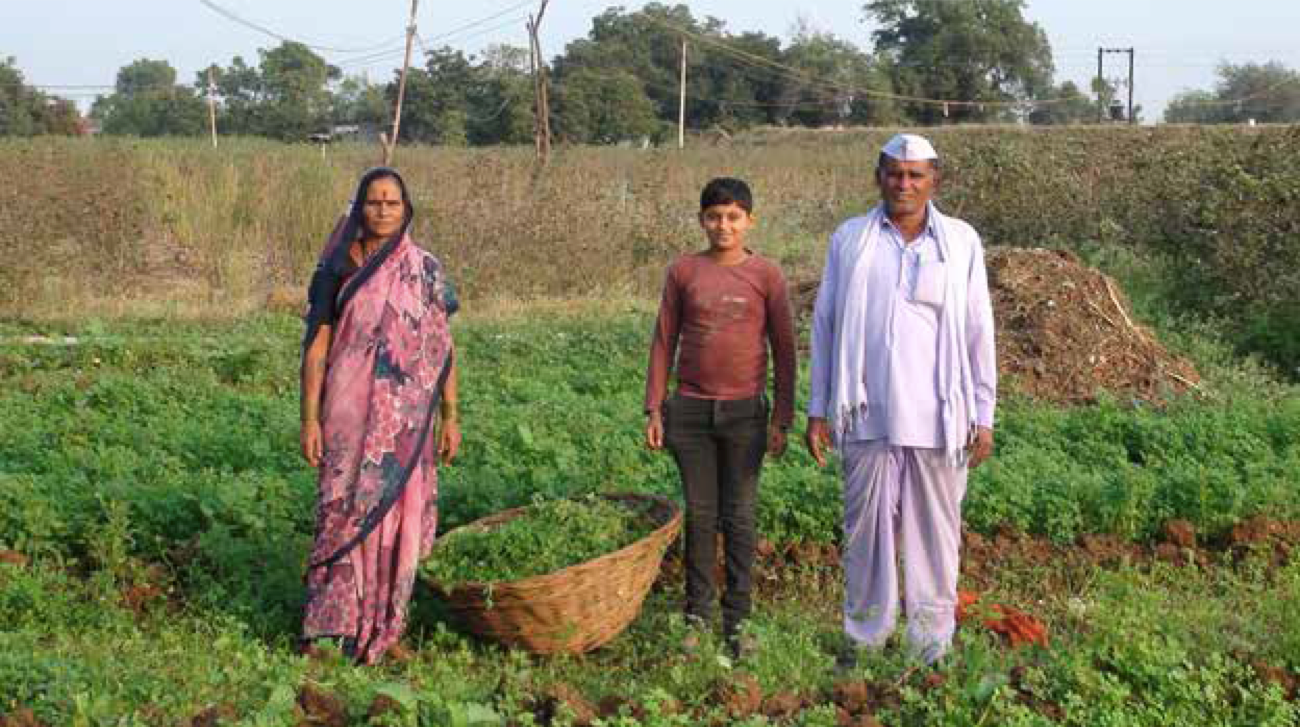 Premchand Bhagchand Naglot is the Sarpanch of the village Dhangar Pimpalgaon in Ambad taluka of Jalna district in Maharashtra. He is also one of the farmers who directly benefitted from the one of the two check dams built in the village. He narrates how the construction of the check dam has helped him.
"Ours is a small village of about 250 families and we have always faced water scarcity in the past. In summer, water tankers used to ply regularly bringing drinking water to the village. For too long we ignored the plight of the cattle in the village due to paucity of fodder and water. Under such conditions, WOTR started a project in our village to increase the water retention capacity of the land through different soil and water conservation measures. In this project, watershed development work was undertaken to harvest rainwater. Various area and drainage line treatments were done following the ridge-to-valley approach that included two check dams and 16 earthen gully plugs. Our village is reaping the benefits of the project by following sustainable agriculture practices that we've been advised to follow to increase our agriculture yield. Farmers in the villages are also applying organic formulations on their crops and trying to reduce the dependence on the use of chemical fertilizers and pesticides."
"Personally, I have immensely benefited from the check dam built on the stream near my farm. Thanks to the check dam, I have water available in my both bore well and well. Agricultural yield has improved. The important thing is that we have green fodder available for my animals; I am cultivating fodder for animal feed. I am growing maize in the rabi season because of the water availability. I am also growing pigeon pea and cotton. With the water available, I am growing vegetables all year round, which was not the case earlier," he concludes.
Contact us for more information