The vast demand for agricultural commodities worldwide continues to create an increasing pressure on natural resources. Farmers, as well as rural communities are, however, challenged by the interrelated impacts of ecosystem degradation, climate change, competition for scarce resources, poverty and food insecurity. Land use must therefore be managed intelligently in order to halt land and forest degradation and provide opportunities for inclusive rural development.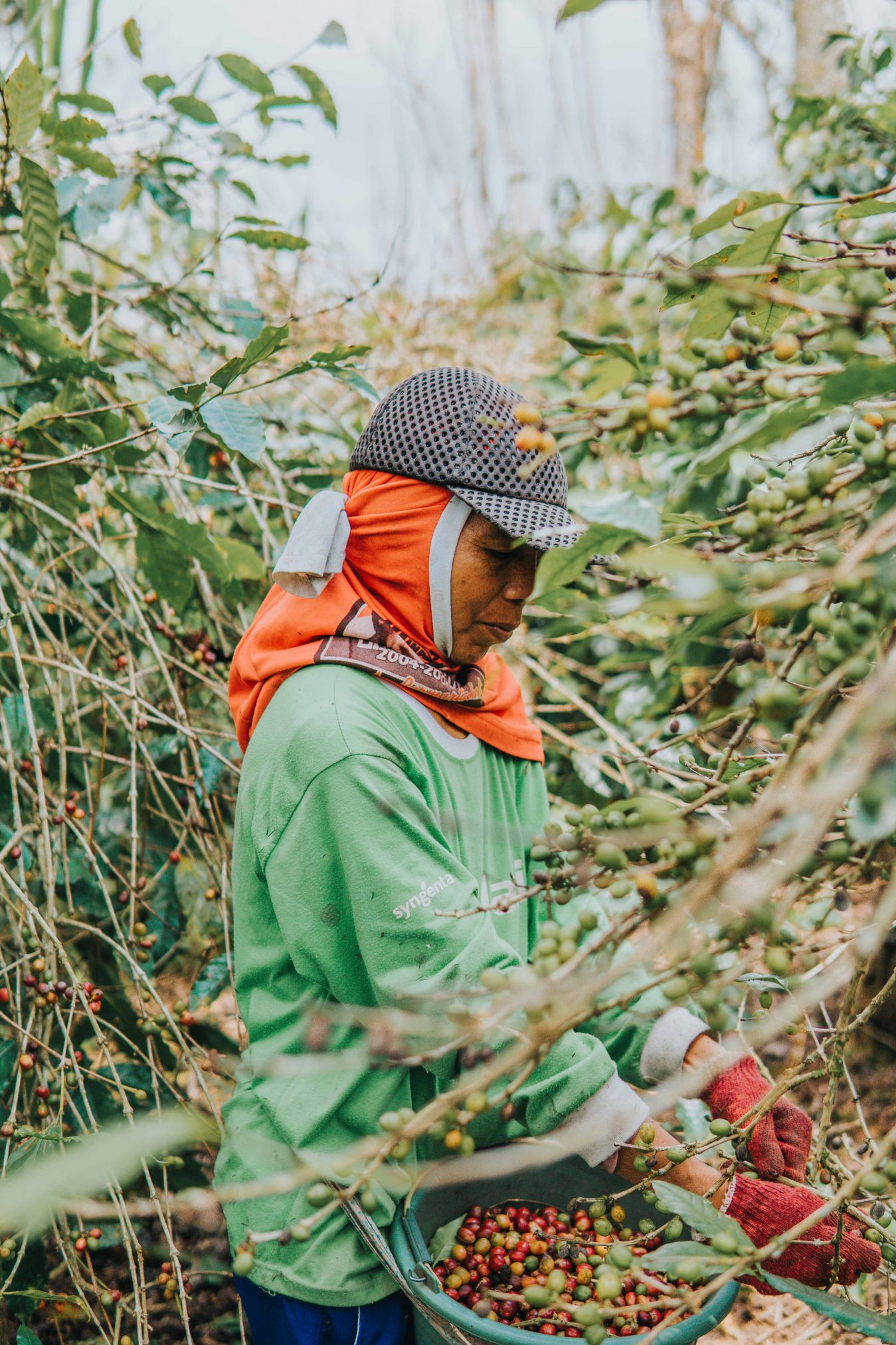 Investments in Sustainable Land Management
---
This is where investments in sustainable land use are needed. Examples of investing in sustainable land management include financing of businesses that contribute to biodiversity and adaptation, including sustainable forestry and agriculture; green infrastructure investments; climate mitigation projects; and payment for ecosystem services. Not only do such activities generate income for local communities, protect natural assets such as forests and water, and restore degraded lands, the corresponding investments can also generate financial returns. These practices are also widely recognized as a cornerstone for achieving the Paris climate goals and the Sustainable Development Goals (SDGs), including SDG 15.3 to contribute to Land Degradation Neutrality (LDN). Already, forward-looking banks, companies and other investors have in recent years made commitments to increasingly make capital available that not only takes financial returns into account, but also socially equitable and environmental returns.
But to scale up investments in sustainable land management, more capital is needed. Recent estimates of the nature financing gap have been in the range of US $598–824 billion per year, with current levels of funding covering only 16–19% of the overall need to halt biodiversity loss. In addition to more capital, also more projects are needed. Today there is still a shortage of investment ready projects and developing these takes time. This is also because such projects often require new types of collaboration, and the criteria of the investment funds can be challenging to meet. Many investment opportunities are perceived to be too risky, or are overly complex at transaction level, thereby limiting replication potential and becoming too inefficient.
To help overcome these barriers, investors, such as the LDN Fund, can invest in building sector expertise, including its risk, return and impact profiles; develop appropriate financing and risk allocation mechanisms; and invest in building partnerships and a wider ecosystem that supports these innovative deals. With a healthy pipeline of larger-scale investment opportunities with transparent features, more investors would be willing and able to increase their exposure to natural capital investments.
In addition, those supporting projects in the early stages of innovative business models, such as the LDN TAF, can scale up their support and guidance on how to pilot and structure ambitious investment proposals in line with investor requirements.
In this publication, the LDN Fund and TAF, and the investees and project development partners, share practical insights after nearly two years of being operational. Through this, our aim is to contribute to this global action agenda.
LDN Fund ESG Policy and Eligibility Criteria
The LDN Fund assesses each potential investment project against environmental, social and governance (ESG) risk and minimal performance criteria. These ESG assessments of projects are based on the Mirova Natural Capital ESG Policy (to be accessed here), as well as on the LDN Fund ESG Annex (to be accessed here), that state the Fund's commitments in terms of ESG performance. More information on the selection and investment process of the Fund can be found here.
Our approach to learning
---
While motivated investors and project developers are increasingly emerging, proven models for successful inclusive investments in sustainable land management remain scarce or lack visibility and understanding from mainstream investors. To help raise awareness of these models in the broader business and investment community, a number of key learning questions were identified through which, with increased knowledge and evidence, investments in sustainable land management can be scaled up. The LDN TAF works closely with the LDN Fund and its investees to harvest the key learnings existing projects provide in support of the questions presented.
1. How do inclusive investments in sustainable land management impact the wider landscape, and vice versa?
a. How do they address the current economic/ commercial, environmental and social trends and pressures in a landscape?
b. How does the landscape influence the project, including whether/how it acts to reduce commercial or ESG risks for the project?
2. What are the underlying business models of inclusive investments in sustainable land management?
a. What are the main costs and revenue drivers, as well as project risks?
b. How are communities engaged and empowered through investments in sustainable land management?
c. When and how are sustainable land management projects "bankable" or "investment-ready"?
3. How are sustainable land management projects successfully financed?
a. What are the financing instruments and delivery vehicles used?
b. What do the flows of finance and services look like in successfully financed projects?
c. What are the key risks for investors, and how are these mitigated to enable the investment to take place?
4. What positive environmental and social impact is generated through inclusive investments in sustainable land management?
a. What different standards, key performance indicators (KPIs) and tools are used to assess and monitor progress towards positive impact?
5. What is needed to scale up and replicate inclusive investments in sustainable land management?
LDN Monitoring Methodology
---
The vision of LDN (SDG 15.3) is keeping land in balance in order to ensure food security, healthy ecosystems and human wellbeing. The United Nations Convention to Combat Desertification (UNCCD) is the custodian agency of the LDN indicator, and the scientific community of the UNCCD developed a methodology and indicators to track progress towards LDN at a national level. This methodology was, however, not yet readily applicable to investments.
The LDN TAF therefore supported the LDN Fund in developing a methodology for measuring and tracking progress on LDN impact at investment project level, directly tied to SDG target 15.3. This was done by partnering with Conservation International and their Trends.Earth platform, and GlobalGeoHub, in close consultation with the UNCCD scientific community. Building on the UNCCD's LDN Scientific Conceptual Framework, the methodology looks at three sub-indicators: land cover, land productivity (measured as net primary productivity), and carbon stock (measured as soil organic carbon, SOC). Based on a one-out-all-out principle, a positive overall change indicates land increasing in productivity and health, and land degradation being reversed. Most indicators are measured using remotely sensed satellite imagery, complemented for selected cases by field-level soil sampling.
The LDN TAF supports investees of the LDN Fund in setting an LDN baseline using this methodology, while building capacity with project developers to integrate continuous monitoring of LDN into their operations, and (if relevant) aligning this work with national government target-setting units. This not only allows companies to report on progress and comply with environmental and social action plans. It also enables them to practice adaptive management, and, where possible, optimizing positive environmental, social and financial returns resulting from restoring land.
The projects presented in this report have either already set their LDN baseline or are currently in the process of doing so. Where possible, initial estimates of the investments' contributions to LDN have been included, but the projections are largely still in development at the time of publication.
As such, an updated version may become available once all baselines and future projections of the projects featured are finalized.