The Beyond Chocolate Program is excited to announce a second call for proposals, to work with partners from the Beyond Chocolate partnership on sustainability projects that improve, innovate, scale or accelerate the effectiveness and efficiency of sustainability initiatives in the Belgian chocolate sector. Project proposals should contribute to the achievement of both the general and respective individual ambitions in the Beyond Chocolate partnership.
On December 5th 2019, the Beyond Chocolate Partnership launched a first call for proposals for sustainability projects that would help achieve the partnership's overarching targets. 2 Million euros of funding was made available for this call by the DGD. After a process of consultation and reviewing, 7 projects were approved. In total, 1.441.428 euros of the funding provided by the Belgian government was invested in these projects. With the remaining 558.572 euros this 2020 call is now being launched.
All partners are encouraged to hand in a first concept note, in line with the requirements found in the prospectus, by September 20th. The Project Review Committee will then decide if the partner will pass on to the full project proposal phase. Projects that bring together multiple different actors (private actors, NGO's, cooperatives,…) stand a better chance for being accepted. For more information on the requirements and the reviewing process, please check our prospectus and attachments below.
In case you would like to share this Call for Proposals, please download the information brochure in English, Dutch and French.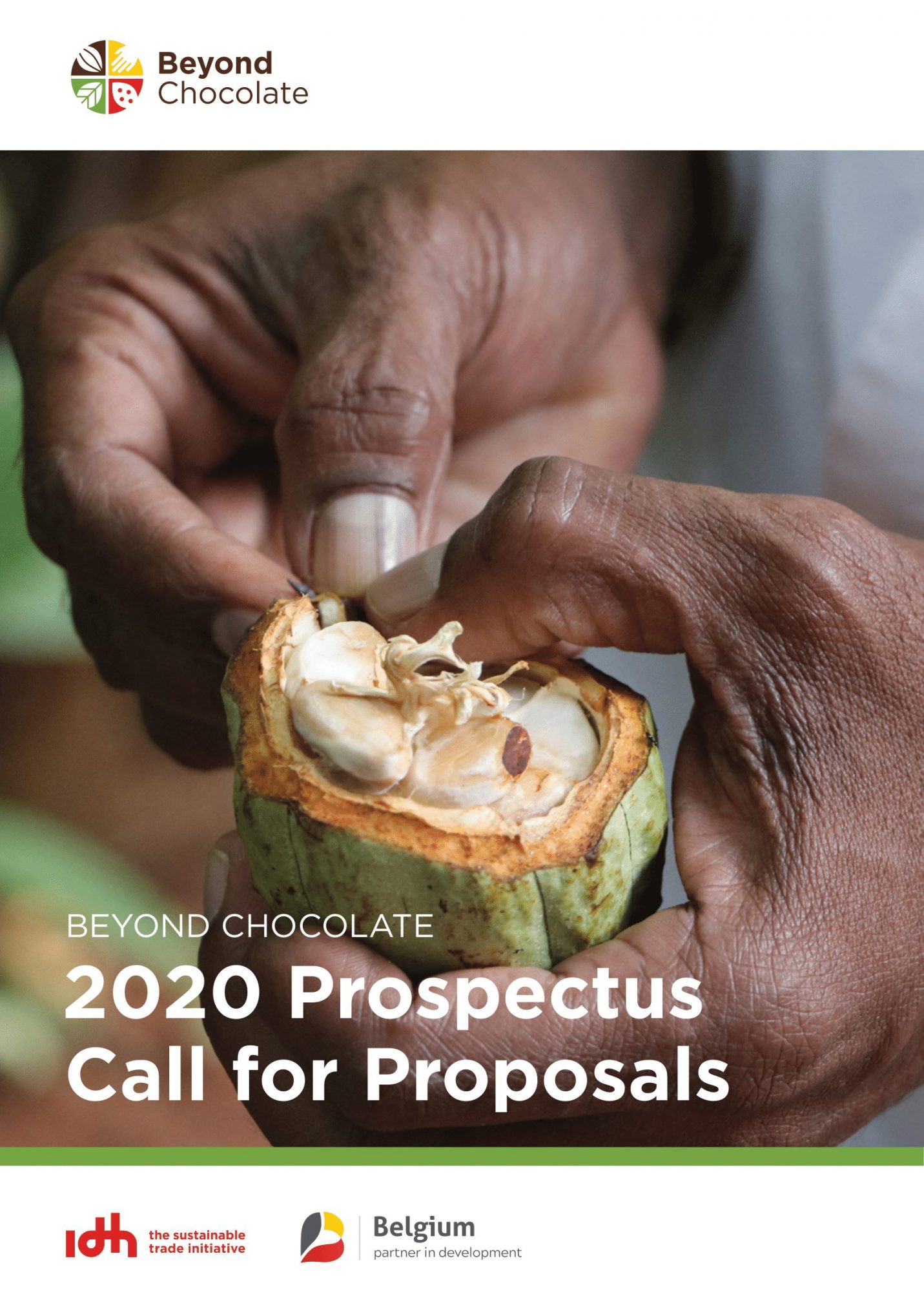 .
.
Annex 1: Beyond Chocolate Partnership Program Document
Annex 2: Template Concept Note
Annex 3: IDH Guidelines for planning and reporting for implementing partners
Annex 4: Template funding agreement IDH
Annex 5: IDH General Terms and Conditions for funding Agreement