Launched by IDH in 2012, the Sustainability Initiative Fruit And Vegetables (SIFAV) is a platform with the purpose of convening sustainability agendas within global fruit and vegetable value chains.
Under SIFAV 2020 all partners committed to the aspirational ambition of 100% sustainable procurement of fruit and vegetables from Africa, Asia and South America by 2020. Procurement is defined as sustainable when producers meet the requirements of one (benchmarked) social and one environmental compliance standard.
With the 2020 reporting of SIFAV now finalized, the SIFAV partners; European retailers, traders, NGOs and associate partners; can look back positively on 8 years of jointly working towards a more sustainable international fruit & vegetables industry.

Since 2015, the first year of reporting in the current format,  SIFAV has grown substantially, both in terms of participants and with regards to its combined sustainably sourced mass. More particularly, the initiative reached well over 40 partners (with 38 reporting members) in 2020 and the overall percentage sustainable sourced mass steadily increased from 50% in 2015 to 85% in 2020.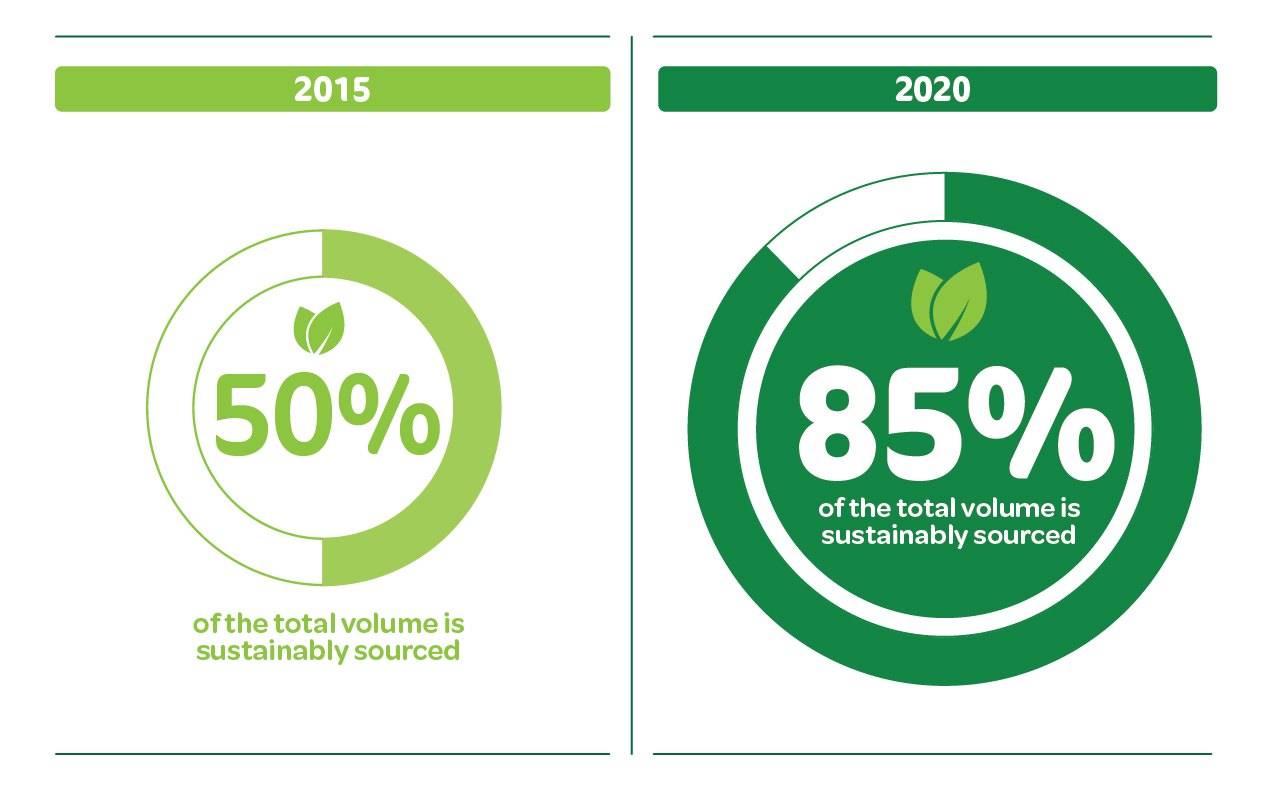 Looking at the evolution of the absolute numbers of sustainable volumes traded, SIFAV partners realized an increase of 163%, from 1.2 milion tonnes in 2015 to 3.2 milion  tonnes in 2020. The combined volumes of the SIFAV Partners represent close to one quarter of fresh produce imports from outside of Europe.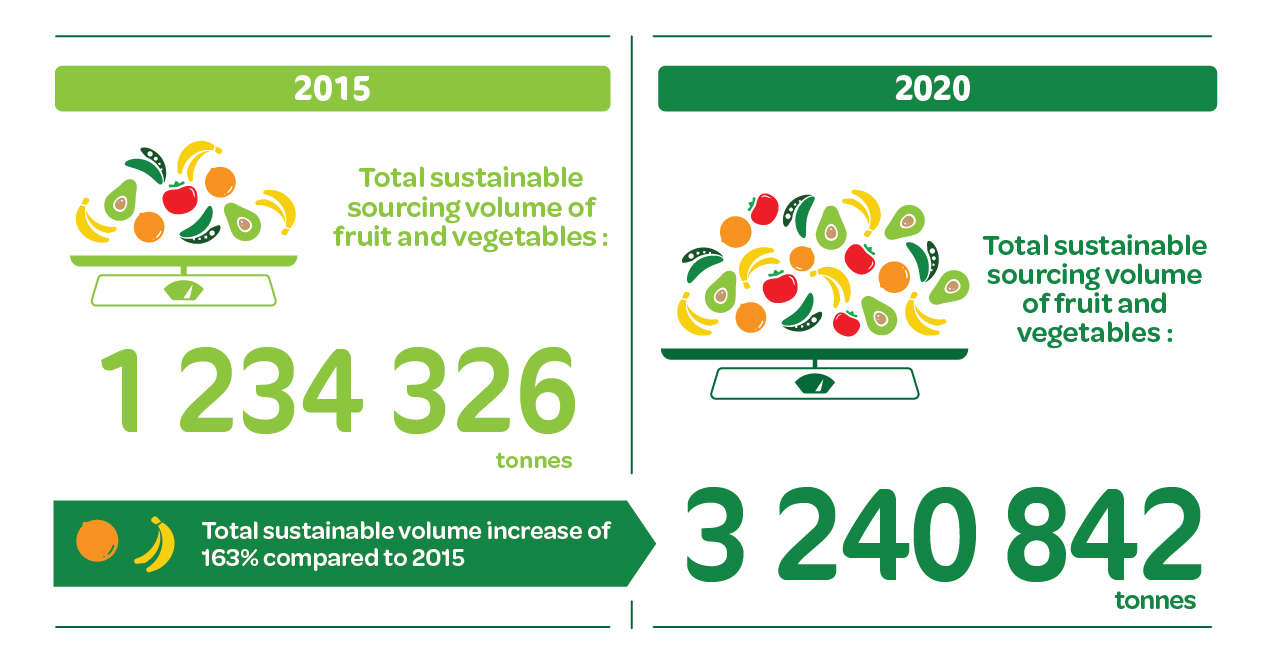 I am proud to see that we have made such big steps as a sector in the past few years by working together on increasing monitored or certified volumes. I believe the added value of SIFAV for the fruits and vegetables sector is enormous. Working together towards a common goal and according to a common framework and practices saves companies a lot of time and money on re-inventing the wheel. It moves us to true action and positive impact making.
Building further on the shared objective to actively contribute to a more sustainable fresh fruit and vegetable supply chain, the SIFAV partnership launched its new strategy for the next five years beginning of 2021 under the name SIFAV 2025. The focus of SIFAV 2025 is on reducing the environmental footprint across the supply chain, further improving working conditions, wages, and incomes, and strengthening due diligence reporting and transparency.
Click here to download the complete infographic