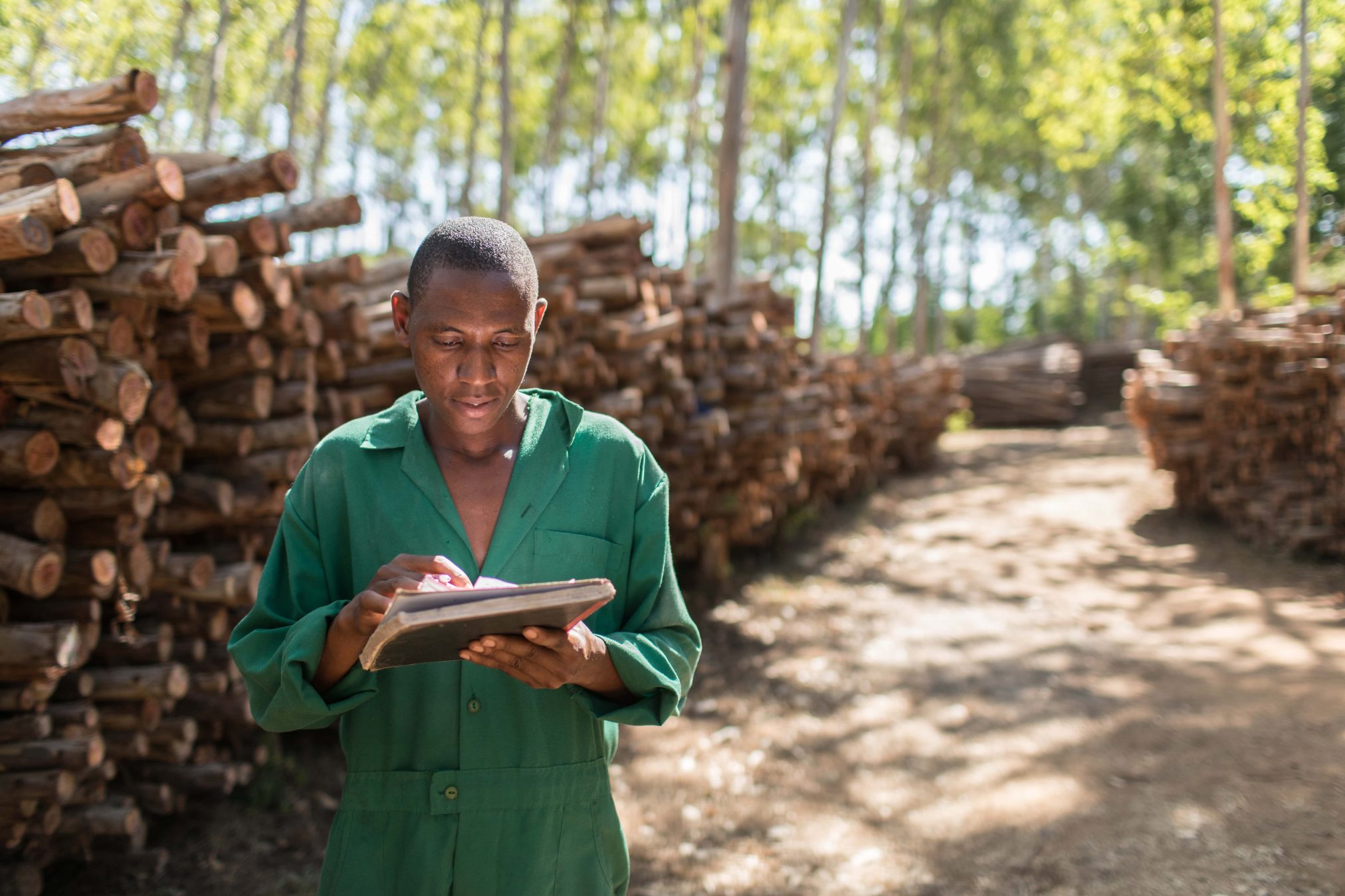 The Land Degradation Neutrality (LDN) Fund has made a new investment in Komaza, an innovative social enterprise providing support to and sourcing from smallholder timber farmers in Kenya. IDH, manager of the Fund's Technical Assistance (TA) Facility, supported Komaza during the LDN Fund pre-investment process. Komaza, with the support of the LDN TAF, is now looking for a local environmental and social management system (ESMS) expert to kick-start the implementation of their ambitious Environmental and Social Action Plan (ESAP).
The Land Degradation Neutrality (LDN) Fund, managed by Mirova, has invested in Komaza, an innovative forestry company currently operating in Kenya. Komaza produces eucalyptus products primarily for the domestic market, using wood grown by smallholders under long term contracts. Besides managing the harvesting, processing and commercialisation of the wood, the company supports these smallholders to plant trees by providing seedlings, trainings and inputs.
Komaza has strong commitments to achieving positive social impact through this model for an estimated 50.000 smallholder farmers in 2030. Furthermore, by planting on areas of degraded or unproductive smallholder land, Komaza aims to restore degraded farmlands through reforestation with a target planted area of 20,000 ha.
The LDN Technical Assistance Facility (TAF) has supported Komaza in their effort to meet the Fund's investment criteria. This TA support consisted of a third-party cost analysis of the production cycle benchmarked against large plantations, to ensure cost effectiveness and the presence of an attractive risk-return profile; and a feasibility study for expanding the project's operations to new sites to de-risk field operations, assess the environmental impact of the expansion model and evaluate market feasibility. With the investment deal as a positive outcome, the LDN TAF will now continue its support to maximize the project's environmental and social impact.
The company is currently at an exciting stage of growth, with expansion planned within and outside Kenya. To accommodate this expansion, Komaza will strengthen its environmental and social management system (ESMS) by implementing an ambitious environmental and social action plan (ESAP). The LDN TAF will support Komaza in these efforts.
In order to do this, IDH invites eligible consultants, based in Kenya, to submit a proposal for the assignment 'Environmental and Social Management System Support for Komaza'.
We invite you to read the Terms of Reference below and to submit your proposal before the 30th of September 2020.