Over the past five years, IDH has developed the Living Wage Roadmap to advance the global work on living wages for workers worldwide. The success of the Living Wage Roadmap, exemplified by active participation and engagement from diverse sectors, underscores IDH's commitment to create impactful solu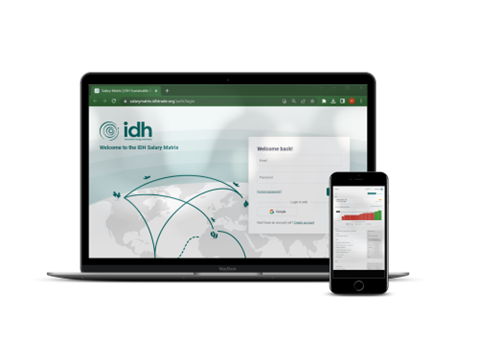 tions from accurate data. Building on this momentum, IDH now seeks to further elevate its impact by enhancing the data analysis capabilities of the Salary Matrix tool to better support our partners in decision making. The Salary Matrix is a digital platform that allows producers to measure current wages and compare with Living Wage Benchmarks. This tool is used by supply chains and sustainability standards worldwide as a uniform measurement tool. The methodology of the tool is supported by various members of the Living Wage Community through the Roadmap governance groups. To date, the tool has been used to gather over 2000 producers' wages and compare them with living wage benchmarks.
On the basis of this Terms of Reference ("ToR") IDH aims to select a party to design a solution that will improve the data analysis options and capabilities for the Salary Matrix tool. The purpose of this improvement is to ensure data collected from the Salary Matrix can be used by several external partners for robust data analysis and reporting.
The proposal must be submitted to Honore Johnson at johnson@idhtrade.org before September 18th, 5:30 CET.
Kindly see the Terms of Reference and annexes below:
Terms of Reference – Strengthening Living Wage Analysis and Reporting
Annex 1 – Question form template
Annex 2 – Detail Request Form – Letter of Assignment
Annex 3 – Letter of Assignment
Annex 4 – IDH General terms and conditions for Services
Annex 5 – Statement of acceptance
Answers to submitted questions:  TOR Question and Answers