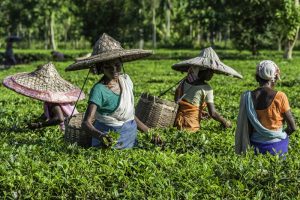 IDH, in partnership with Unilever, is setting up the Women Safety Accelerator Fund to implement the 'Global Women's Safety Framework in Rural Spaces: Informed by Experiences in the Tea Sector' (GWSF), developed by UN Women and Unilever, in India. The WSAF will be working to address women's safety issues and gender based violence in the tea gardens of Assam. The WSAF aims to convene stakeholders, provide tools and resources to workers and producers to ensure women's safety in the tea gardens of Assam. WSAF aims to progress from a grant-based to a result-based funding model that can be replicated in other places and commodity sectors.
Through this ToR, IDH is looking to empanel experienced and reputed service providers in a wide range of expertise. The service providers will be supporting tea producers in implementing the GWSF, conducting key activities planned for this purpose.  This would include identifying gap areas, capacity needs, stakeholders and executing activities, setting up and managing monitoring and evaluation systems and processes, reporting, building capacities, gathering relevant data etc.
The service providers will be experts in subjects relevant to realising the vision, impact objectives and measuring KPIs. They will work with the implementing producers and WSAF secretariat in planning, implementing and monitoring stages of the project.
Download the complete document and budget templates for detailed information.
Please send an application in formats provided in annexure with all relevant details and copies of documents before 25th October, 2020 to Banamallika Choudhury, Fund Manager, WSAF –  choudhury@idhtrade.org; cc: Jasmer Dhingra, Senior Manager – dhingra@idhtrade.org . Any inquiries can also be directed to these email addresses.