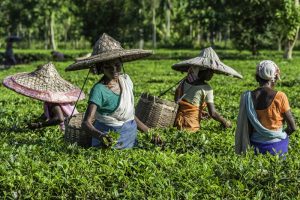 IDH, in partnership with Unilever, is setting up the Women Safety Accelerator Fund to implement the 'Global Women's Safety Framework in Rural Spaces: Informed by Experiences in the Tea Sector' (GWSF), developed by UN Women and Unilever, in India. The WSAF will be working to address women's safety issues and gender based violence in the tea gardens of Assam. The WSAF aims to convene stakeholders, provide tools and resources to workers and producers to ensure women's safety in the tea sector in Assam. WSAF aims to progress from a grant-based to a result-based funding model that can be replicated in other places and commodity sectors.
Through this Terms of Reference, IDH is seeking services of a highly experienced consultant from private sector/NGOs/individuals to design the Implementation and Result Measurement Frameworks for the WSAF.
The Implementation Framework will provide a detailed blueprint with phase wise steps and actions to be taken up with stakeholder at different levels for WSAF to progress from a grant based model to a result based model in 3 phases.
The Result Measurement Framework is expected to provide a clear pathway for measuring inputs, outputs and outcomes of progress and impact of the programme as defined within the four outcome areas of the GWSF. The RMF will define Key Performance and Impact Indicators for the WSAF.
Download the full document for detailed information
We invite all eligible parties to send proposals with detailed information to Banamallika Choudhury through choudhury@idhtrade.org, CC to Jasmer Dhingra through dhingra@idhtrade.org or before the 20 October, 2020.