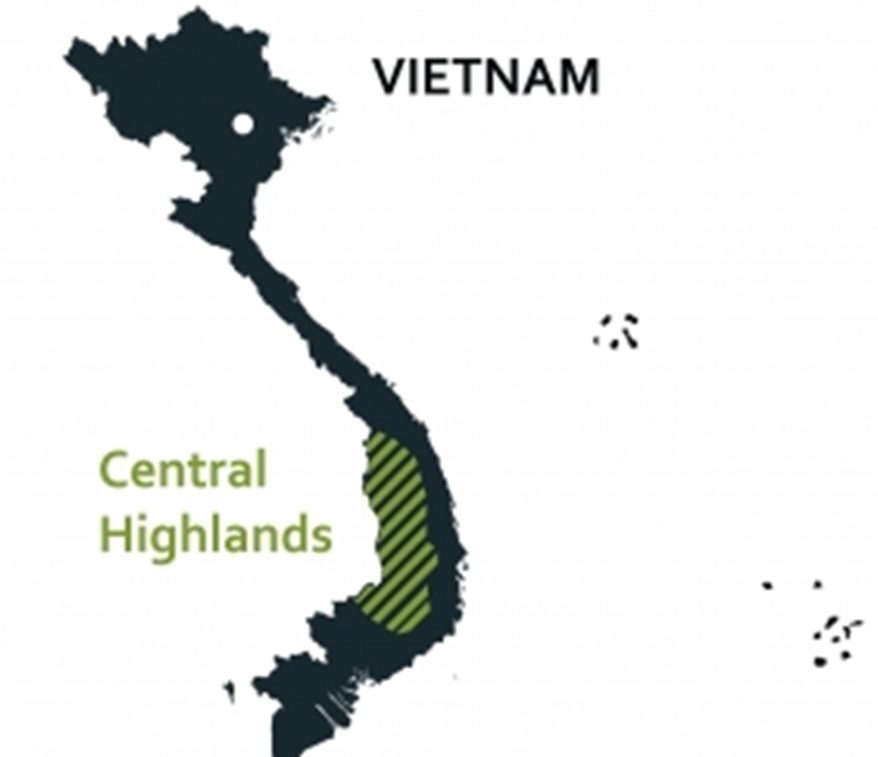 In recent years Vietnam has become the top producer of pepper, 2nd top producer of coffee, 3rd producer of aquaculture products and 5th producer of tea globally. For these reasons, in January 2012, Vietnam became the first country where IDH established a in-country presence. Starting from a role as "eyes and ears for IDH programs in Vietnam", IDH increasingly played a role in driving the IDH program agenda in the country. This role has grown over the years and expanded further in recent years. 
Having started working in 2010 primarily in aquaculture, by now the IDH Vietnam portfolio includes six sector programs and one landscape program. The landscape approach brought a shift in the way IDH approaches the sector programs and "landscape thinking" started to emerge also e.g. in the aquaculture program. 2015 was also the year when IDH, through the apparel/footwear program, expanded its focus from agriculture to manufacturing, bringing broader partnerships at both public and private levels.
The most important highlights and key achievements per program were:
Aquaculture: 9,251 tons of shrimp, 7,676 tons of pangasius and 688 tons of tilapia obtained sustainable certification, a public-private cooperation agreement signed by key partners in the sector, an action plan for the sustainable development of Vietnam's Aquaculture under development.
Coffee: 21,035 farmers received direct training, 8,000 farmers were trained indirectly, the Vietnam Coffee Coordination Board (VCCB) was strengthened further in its ability to influence policy, the National Sustainability Curriculum was consolidated with six training modules and approved by MARD (Department of Crop Production), the Rejuvenation Action Plan was approved by MARD, the 5th Coffee forum was organized with 150 participants from public, private and NGO sector.
Spices: the Spices Taskforce under the Partnership for Sustainable Agriculture in Vietnam launched and convened key PPP partners to jointly address the agrochemicals issues. Through the only remaining "traditional" field level project 89 farmers received training and 89 ha of land managed using sustainable techniques.
Cotton: a supply chain platform was created to increase the visibility of the Better Cotton Initiative in the cotton trading system of Vietnam.
Tea: 2,282 farmers received training and Rainforest Alliance certificate, 11,093 tons of tea was RA certified, the Tea Taskforce was strengthened to present sector issues to the government, jointly address the agrochemicals issues while utilizing public and private sector impacts. A new project with the Vietnam Tea Association was also launched to bring sector-level changes to pesticide use.
Apparel: alignment of key brands and government agencies on the key issues needing to be addressed was reached. Two conferences and various bilateral meetings organized to raise awareness on sustainable issues of the sectors to the public and private sector, on a national and pre-competitive level, took first steps in designing the field level activities in Vietnam.
Initiative for Sustainable Landscapes (ISLA): Landscape governance is one of ISLA's highlights in the Central Highlands of Vietnam. IDH closely collaborate with the national governments, provincial government of Lam Dong province, private sector, knowledge partners and NGOs as well as other development partners (UNDP, GIZ, UNEP) in developing the Green Growth Action Plan (GGAP) period 2019-2030 and the integration of the GGAP into provincial Master Plan towards GG, period 2021-2030 vision to 2050. The Master plan is the most strategic planning document of the Lam Dong province for the next 10-20 years to ensure the balanced development of all sectors.  ISLA is making important progress in gaining commitments from key stakeholders in working towards establishing the areas where commercial and food crops are grown sustainably (Production); forests and other natural resources are sustainably used and protected (Protection), and farmers' and communities' livelihoods are enhanced (Inclusion) – or PPI compacts in Lam Dong and Daklak provinces. At the field level, ISLA has been working with the public and private sector to pilot and implement innovative field-level projects that address the key challenges of the region. These proven good practices.
Address: R.401, Block B1, Van Phuc Diplomatic Compound, 298 Kim Ma Street, Ba Dinh District, Hanoi, Vietnam
Phone: +84 (0) 2432 000 741
Email: vietnam@idhtrade.org