A marketplace for service providers with smallholder farmers as clients
Service providers in different sectors face similar challenges, yet often operate in isolation. Farmfit Intelligence breaks these silos, by unlocking key insights on how to make service delivery models (SDMs) efficient, effective, inclusive and operate sustainably at scale. We share these insights with practitioners, knowledge partners, financers and governments to help them make better informed decisions. Take a sneak peek below, in our beta dashboard, on the insights we have gathered so far.
Through our partnerships with value chain companies and banks, we continue populating the database, making aggregated findings accessible to you. Topics include technology, finance, gender and many more.
Learn more
Be the first to test our beta insights dashboard
How many farmers and types of crops?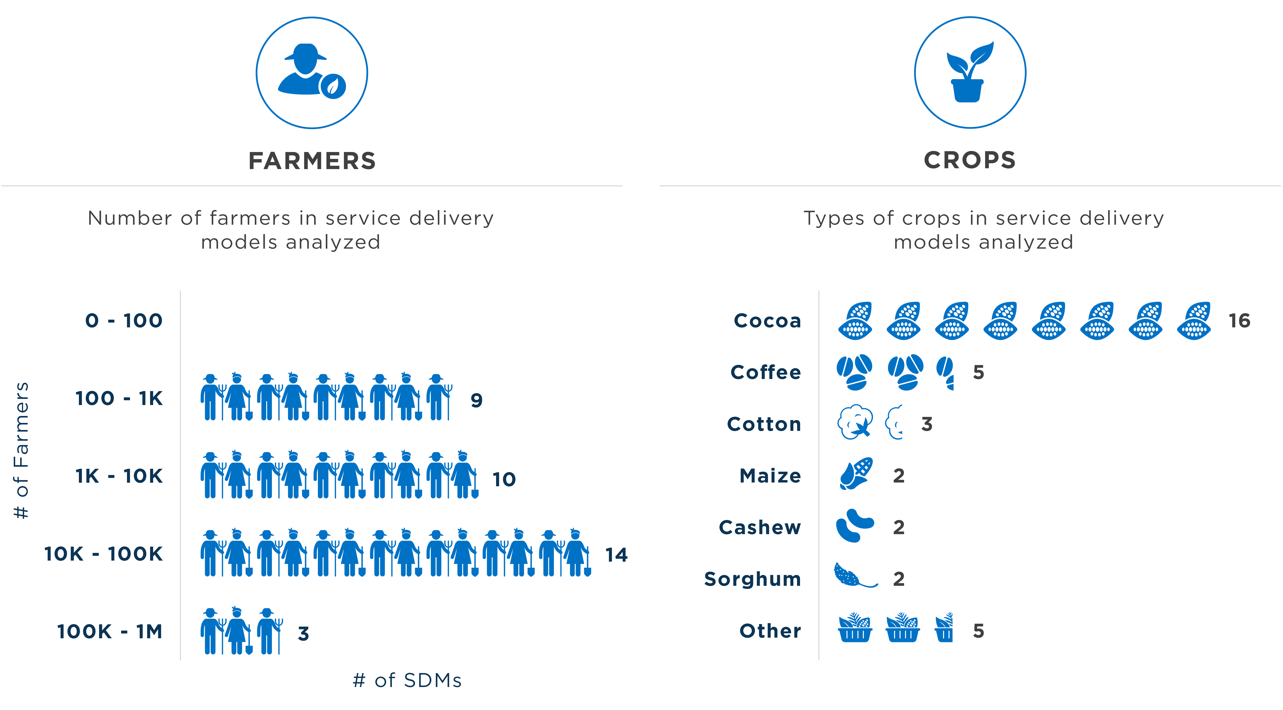 Contact us for more information