Aquaculture Working Group on Environmental Footprint
World population and consumption is growing, resulting in increased pressure on the natural environment. Aquaculture can provide healthy, high-quality food with limited environmental impact, creating jobs and prosperity, if done sustainably.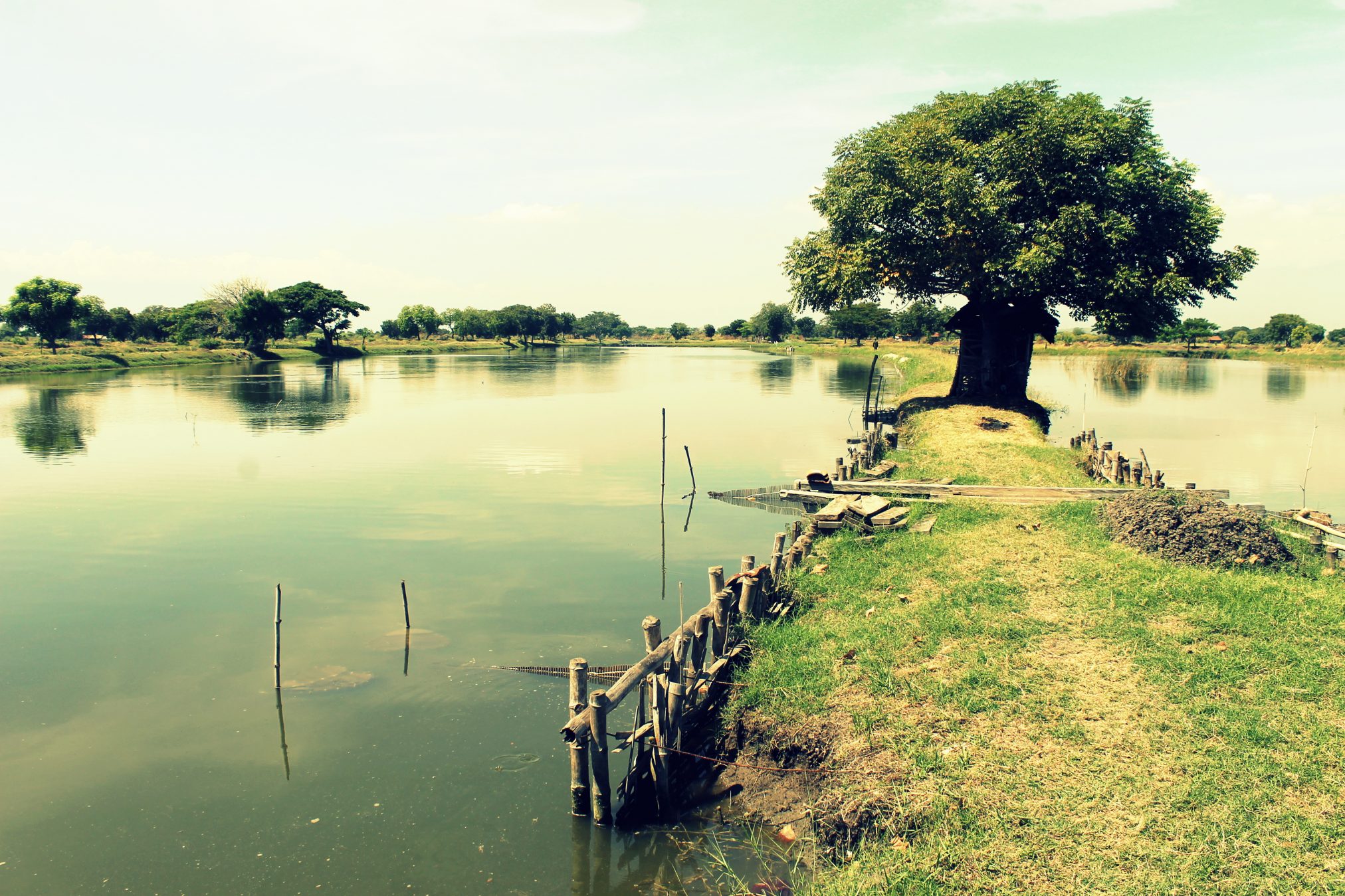 Currently we lack data on the environmental footprint of aquaculture of the whole value chain, especially on aquafeed. It is imperative that we understand the footprint of aquaculture products in terms of carbon footprint, water use, water quality, biodiversity, antibiotic use, and plastic use.
Producers that are currently performing well environmentally are currently not rewarded for doing so. The environmental impact between aquaculture species; culture systems; and geographical regions differ considerably. Given the vast diversity of the sector, it is better to have individual investigations instead of relying on averages for the industry that might not represent individual producers.
If we better measure, we can distinguish products and producers that have a low environmental footprint from products and producers that have a higher environmental footprint. By better measuring, we can also identify hotspots along the supply chain where the negative environmental impacts are highest, and we can start improving the environmental footprint of aquaculture where needed.
Coalition of the Willing
IDH created and facilitates a pre-competitive Aquaculture Working Group, consisting of companies that can prioritize issues, start projects, create metrics and a methodology, and can learn together. The aim of the group is to better measure and reduce the environmental footprint of Aquaculture products. By working together, companies can co-develop, test, and scale solutions that they could not achieve on their own. With the added benefit the results will be comparable, with other supply chains, aquaculture products, and proteins.
Also, in addition to understanding footprint of products, the Working Group helps companies to fulfil their Science Based Targets (SBTi requirements) on so-called Scope 3 emissions (emissions arising from companies they buy from or sell to, that are part of the supply chain but that are not under the direct influence of a company). This is because for measuring scope 3 organization emissions, companies need to collect information which is collected for product environmental footprint as part of the working group. The working group provides a system that allows alignment among suppliers to measure in the same way.
Benefits of joining the Aquaculture Working Group
By uniting companies around joint goals and ambitions and setting sector-wide approaches, the Aquaculture Working Group is driving action in supply chains. Thus making it possible for you to gain speed and efficiency in your sustainability journey. Also, joining the Working Group will give you the opportunity to learn from other companies, access the Aquaculture Environmental Footprint Tool, and ultimately lead to efficiency gains.
Certification and Rating
Certification, rating, and other initiatives cover parts of the answer but there is nothing yet that can provide a complete solution. There is a need for a collaborative group consisting of organizations with a shared interest in better understanding the environmental footprint of aquaculture and working on reducing it.
As part of the working group, IDH is collaborating with ISEAL and certification schemes and rating programs to align on GHG methodology so that different GHG methodologies are comparable. Part of this journey is to better understand how certification schemes can include verification of carbon footprints in their service provision.
Where are we now?
The Working Group has been active since 2021 and has grown to more than a dozen participating organisations. Many of these partners have completed the initial pilots where data was collected throughout their supply chains and an environmental footprint was calculated for carbon, water use, and nitrogen and phosphorus use. Some of these findings and lessons on this process were shared by Partners at the Seafood Expo Global in Barcelona in April 2022.
Now that these pilots have been conducted for a small number of farming systems and supply chains and it is understood what data is required, work is now being undertaken to produce product baselines that represent products at retail being sourced from multiple farms – for example, 1kg of tilapia fillet from Honduras at retail in the United Kingdom.
An aquaculture environmental  footprint tool has been developed which ensures consistent results and simplifies the process. Data collection and results calculations can be conducted internally by the Working Group Partners. Partners now have the ability to calculate the footprint of all the aquaculture products they trade and compare between them. They can know what the factors are contributing to the footprint as well as how large they are. Dr Dominique Gautier, Sustainability Director of the Seafresh Group explains why this is so important:
"For us, the Seafresh Group, sustainability is core to our business development and we are committed to reducing our environmental footprint across our supply chain. We have to understand what contributes to our footprint over the products' life cycle in order to implement our policy. The working group helps us to do that by providing a consistent calculator for aquaculture which didn't exist before, and with learning from each other on how to collect, process and use the data."
The Working Group is committed to setting targets to reduce the environmental footprint of aquaculture products. We would like to see:
A reduction in relative footprint of 25% by 2025, which is what we believe is necessary in order to meet the Paris Agreement.
Partners set SBTi targets for scope 1, 2, and 3 emissions of 1.5 degrees. If the Partner is a FLAG organisation (Forest, Land and Agriculture), then targets are set for this too
By 2030, the average product carbon footprint for selected products, at retail, is 3kg CO2e per kg of product for tilapia, pangasius/catfish, white leg shrimp, and black tiger shrimp

As outlined in the Blue Food Assessment – which comprised one of the most complete comparisons of seafood carbon footprints to date – there are variances between all species, farming systems and practices, which results in varying footprints. All species addressed in the Working Group targets have overlapping carbon emissions dependent on these variances, so for simplification, a target of 3kg CO2e per one kilo of product at retail has been set. In the case of black tiger shrimp which may have an extremely low input extensive production system – and thus may, in some circumstances, already achieve a footprint below 3kg CO2e per one kilo of product – this has been included to reflect the opportunities businesses have of substituting 'shrimp' products in their sourcing to achieve an average of 3kg CO2e.
Simultaneously, collaborative projects are being set up that will inform the group how to best reduce the product environmental footprint.
Work with certification and ratings schemes on alignment of GHG methodology is still ongoing through an ISEAL lead group. Continuously alignment is being sought with other initiatives so that the methodology produced is harmonized.