Through the Initiative for Sustainable Landscapes (ISLA Kenya), IDH aims to restore and conserve 60.000 hectares of the forest by 2030. We build on the interest of tea and other companies to conserve the South West Mau Forest for its microclimate services and of the Kenyan government to improve livelihoods of communities. Together we work towards a holistic landscape management as well as improved livelihoods, water, and sustainable energy.
The Mau Forest Complex in western Kenya covers an area of over 400,000 ha and is ecologically and economically critical for Kenya and parts of East Africa. More than 10 million people depend on its rivers. The forest also influences region's micro-climate such as rainfall patterns, creating ideal conditions for the production of crops including tea. Furthermore, the area is one of Kenya's main water towers and most of its hydroelectric power is generated here.
In the recent decades, more than 25% of the forest has either been cut down or degraded. This is caused by growing populations, livestock grazing, charcoal burning and timber extraction from the forest.
To date, we have built a strong coalition made up of the county governments; tea, energy and timber companies as well as a range of civil society and knowledge institutions.
In close collaboration with the coalition, we have now developed an integrated action plan based on three thematic building blocks:
Forest conservation
Improvement of water flow & access
Sustainable energy
Alternative livelihoods for communities is an important cross cutting issue to be considered under each building block.
Action plan for green growth
Governance Structure
IDH has put in place a multi-stakeholder coalition that governs the ISLA Kenya activities. The coalition is made up of companies from tea, energy and other industries, the county governments of Kericho, Nakuru and Bomet, Kenya Forest Services and other agencies, NGOs and knowledge institutions.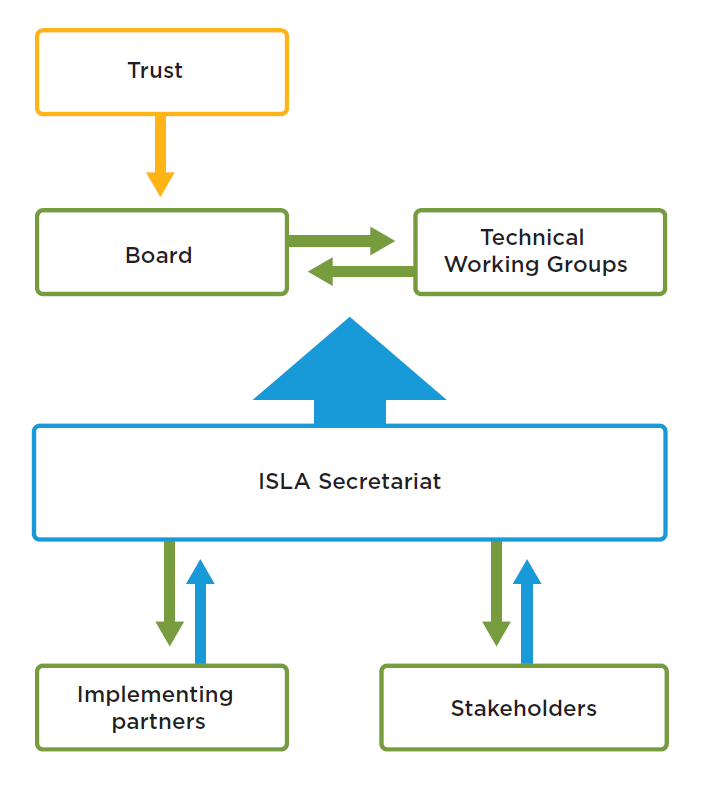 For more information contact us
Our Public and Private Partners