Powered by IDH
Unlock the future of ethical supply chains with the Living Wage Assessment
As the demand for systematic living wage measurements grows across diverse supply chains,
we're here to empower your journey.
Our Living Wage Assessment is designed to meet the pressing needs of companies and verification schemes by providing insights into supplier and producer living wage status, supply chain risks, gap-closing strategies, and transparent reporting. This assessment also equips you to fulfil Living Wage Due Diligence requirements.
With our customizable service packages, we ensure accessibility and precision.
What sets us apart? We're not a solo player; our Salary Matrix tool employs a robust methodology supported by a vibrant living wage community.
———
We are committed to delivering a crystal-clear and transparent offering model by year's end. Stay tuned on this website and our communication channels for in-depth insights into our offerings.
But why wait?
Our dedicated team is ready yet to provide all services tailored to your unique needs.
Contact us today, and let's embark on a transformative journey together!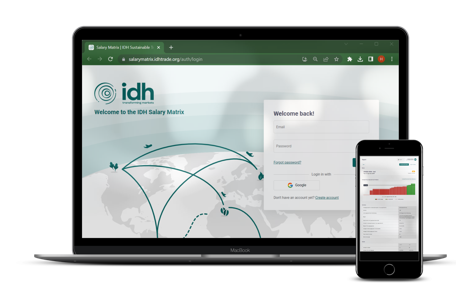 Get started with a self-assessment using our Salary Matrix tool 
A self-assessment with the Salary Matrix is a first step to gain insights how the total remuneration (wages, bonuses and in-kind benefits) compares to the relevant living wage benchmarks in your region.
Before getting started, we strongly recommend exploring our Salary Matrix E-Learning Site.
Ready to transform your supply chain with a living wage assessment?
Contact us.