In this project, partners across the value chain are working together to bring a living income for cocoa growers in Côte d'Ivoire from concept to reality, contributing to securing long-lasting improvements to the living conditions and environment of 102 cocoa growing households in San Pedro, Côte d'Ivoire. The cocoa produced under this project is processed in the Boni 72% chocolate bar of Colruyt Group, a new living income bar on the Belgian market.
Living Income
The project will focus on the following living income drivers.

The project adopts an integrated approach to securing a living income and invests in enabling and stimulating cocoa growers to become entrepreneurs. The project considers six different aspects within this integrated approach to achieve a living income:
Productivity: the project will provide training to 102 farmers on Good Agricultural Practices, pruning, efficient fertilizer use and agroforestry, thus increasing the productivity of their farms.
Quality: The project will train the farmers on post-harvest handling of cocoa beans and will set up two drying and fermentation centers. As such, the project will improve the quality of cocoa up to Gold Standard, so that farmers can receive the Cacao Trace premium.
Income Diversification: The project will explore intercropping cocoa with cassava & cowpea, providing live training and training video's to farmers with a special focus on female entrepreneurship. The project will train cocoa growers on how to produce quality compost to reduce fertiliser use on their farms, hence reducing production costs
Access to Finance: The project will set up four Four Village Savings and Loans Associations (VSLAs) and will train households on accessing finance for their cocoa and non-cocoa business needs. All farmers of the VSLA's will have bank accounts with financial institutions and the project aims to build capacities on the use of mobile payment systems for farmers.
Agroforestry & Reforestation: the project will, in partnership with state institutions, ensure that 80,000 trees will be planted on 1000 ha belonging to ECSP Cocoa Trace communities. The project will support women in establishing nurseries that will produce seedlings of trees (e.g. timber trees, forest trees), part of which will be distributed to communities to establish community forests in degraded areas. Parts of the seedlings from the nurseries will also be available for interested community members to purchase to enhance the canopy cover on their farms.
Price: The farmers within the project will be paid the living income reference price, they will receive a living income premium on top of the farm-gate price, Fairtrade premium and cacao trace premium.
To halt deforestation, the project will promote sustainable intensification and diversification of income in order to increase farmers' yields and livelihood, to grow "more cocoa on less land" and thereby reduce pressure on forests. To protect biodiversity and promote sustainable reforestation in Daregba and Colonel, as well as Cacao Trace communities of ECSP, the project will plant 80,000 shade trees on 1,000 ha, converting cocoa-growing areas from monoculture into biodiverse agroforestry systems. This will be done by facilitating access to seedlings of forest trees and providing trainings to farmers on the importance of agroforestry systems and shade trees for climate change mitigation. The project seeks complementarity and coherence with existing initiatives in the region, such as the Cocoa & Forest Initiative and Cocoa Soils. Project results will be communicated to CFI partners through participation in multi-stakeholder platforms.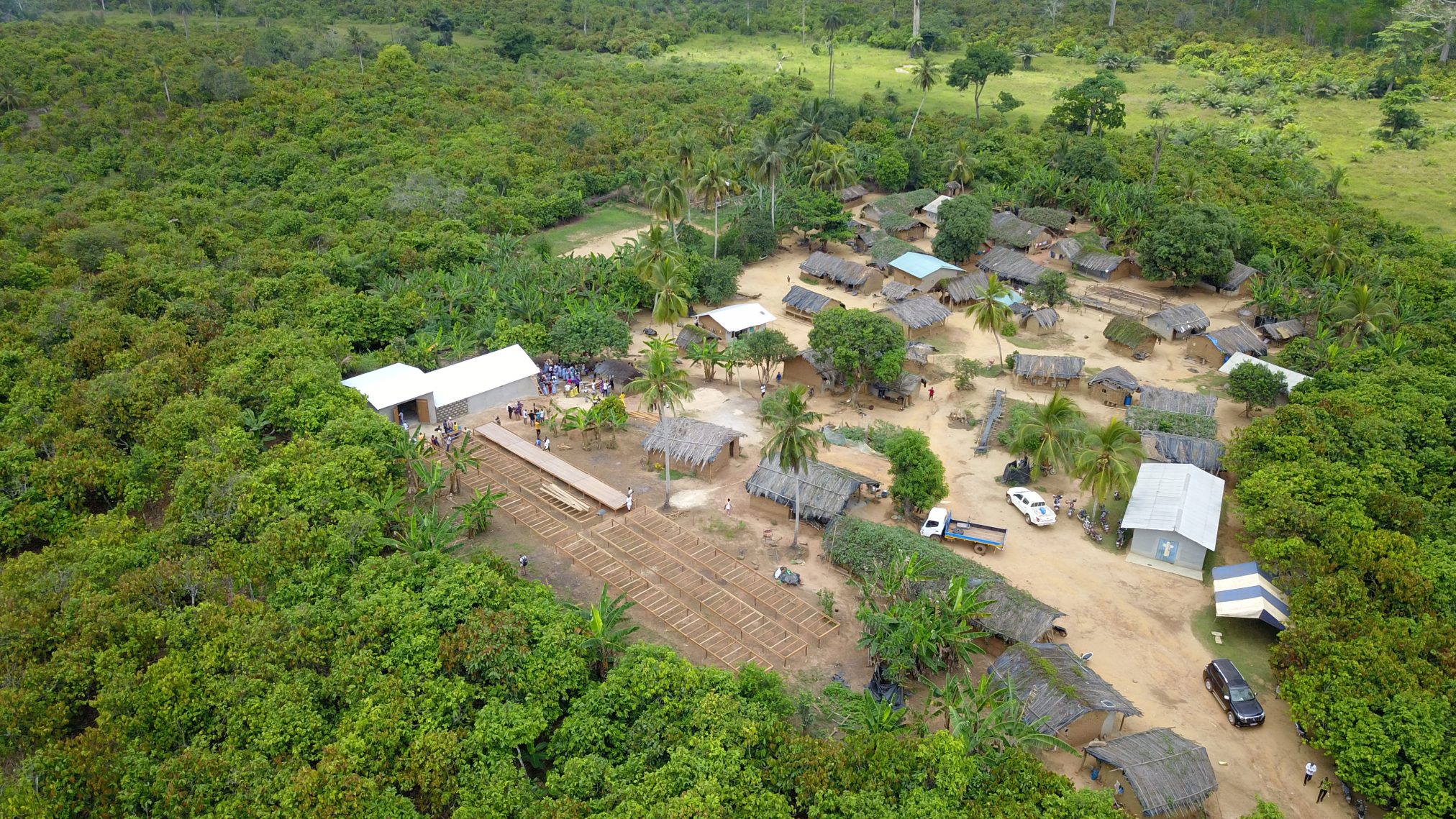 The project supports women in Daregba and Colonel to establish businesses around seedlings and operations of fermentation and drying centers to provide an additional income source. The women will also be trained on leadership and entrepreneurship skills to
effectively manage their businesses and take up leadership roles within the cooperative to transfer gender dynamics. Women of both Colonel and Daregba will also be encouraged to apply to the Women School of Leadership, for training in skills such as finance, negotiation, group decision-making, as well as awareness on gender equality.