IDH, along with IKEA, is co-funding an agroforestry project in Pakistan to bring ecological and economic benefits for cotton farming communities with a special focus on livelihood improvement of rural women.
Agroforestry is a unique solution that combines elements of agriculture and forestry in a sustainable production system. Trees sequester large amounts of carbon from the atmosphere and lock it into the soil, which in turn improves soil health and mitigates climate change.
Project locations: Punjab and Sindh provinces
Implementation Partner: WWF-Pakistan
Major livelihood activities in the project region include cotton picking, wheat harvesting, animal rearing, stitching, embroidering, and other field works. The area is composed of low-value agricultural land irrigated through seasonal canal water and tube wells. The project provides training and on-field technical support to farming communities for the integration of trees into cropping systems. Through the project, the farming communities have thus far planted over 298,000 saplings on an area of 539 ha. Following the success of the initial pilot, the project has been extended until 2025.
Program Objectives:
Enabling a mechanism to support carbon sequestration, biodiversity conservation, agro-ecosystem enrichment leading to improved socio-economic and environmental resilience of Cotton farming communities in the project region. This will be achieved through:
Enhancing

green cover in the selected project area with

 select indigenous trees
Knowledge and advisory support for biodiversity protection and agro-ecosystems resilience
Supporting socio-economic resilience of communities for improved livelihood, income and food security
6,250 farmers trained in sustainable agroforestry management practices
5,300 women trained in Kitchen gardens, etc in agroforestry project
646,000 saplings planted
539 hectares covered
600 women trained in poultry, livestock, dress-making, and poultry incubation units under the gender project
Multi-talented women from the fields are breaking barriers with their proactive participation in skill-building training under rural livelihood improvement and the gender empowerment initiative of the project.

Beekeeping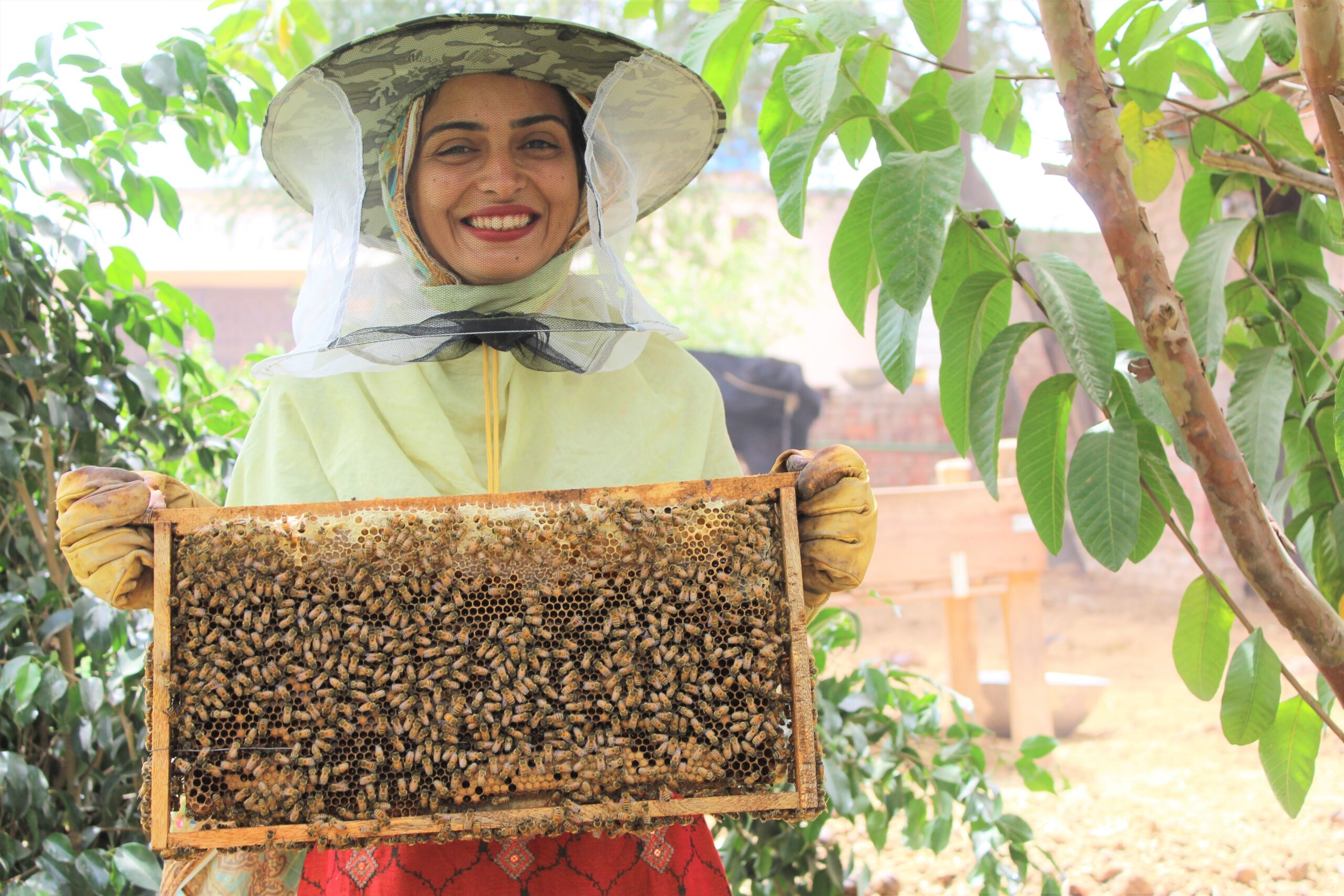 Asma Bibi, a cotton and vegetable picker from Boriyan Wala, Shujabad, Pakistan, embarked on a transformative journey after participating in a beekeeping training program conducted by WWF Pakistan. With determination and training, she began beekeeping with a single box, which eventually multiplied into eight boxes with minimal investment. Over the course of eight months, Asma harvested an impressive 33 kilograms of honey, earning 66,000 PKR by selling it at 2,000 PKR per kilogram in her village and nearby markets. Asma's accomplishments not only increased her income but also ignited a sense of empowerment among rural women, encouraging them to strive for self-sufficiency.

Poultry farming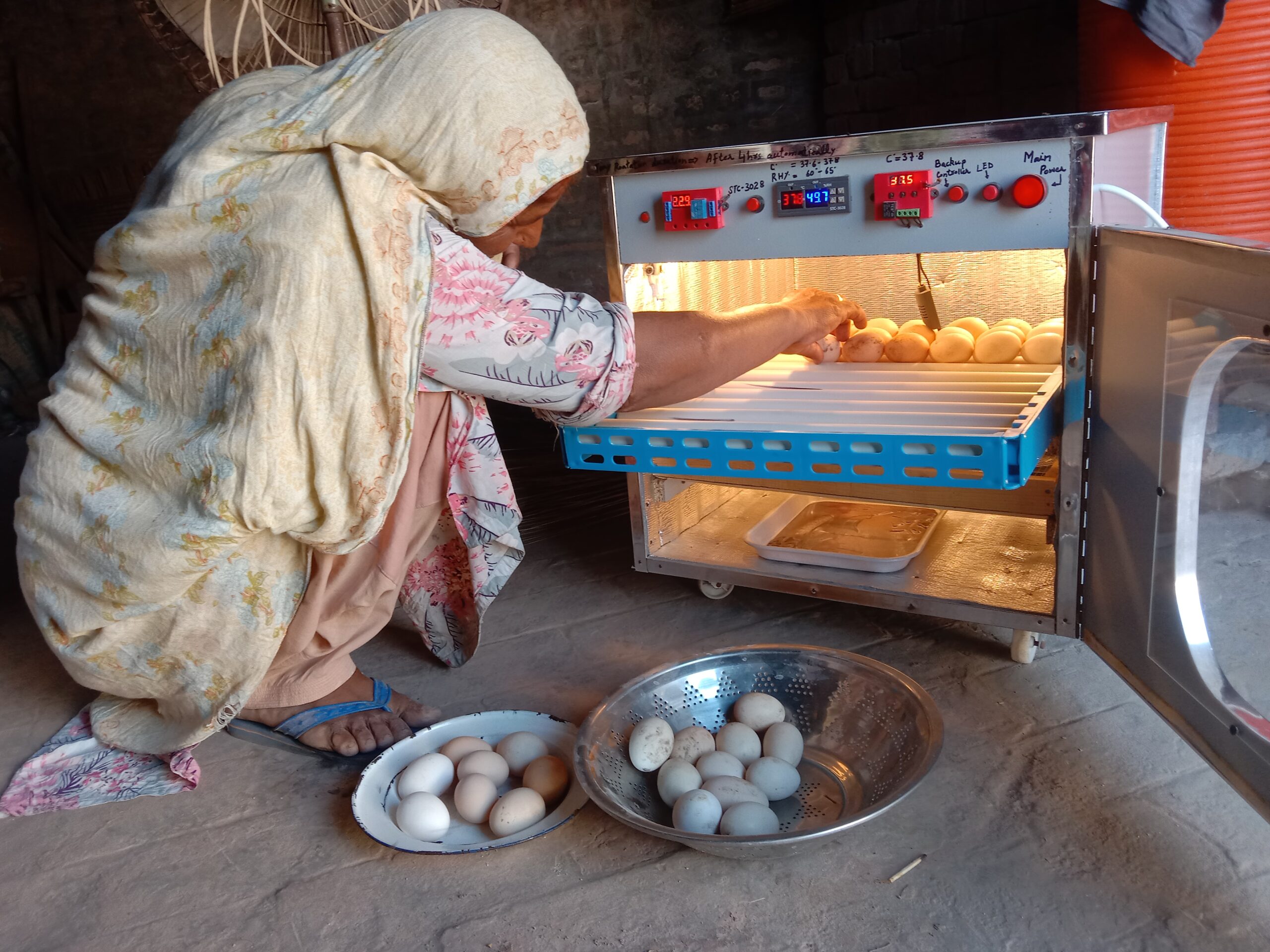 Kauser Bibi lives in Khanewal and is the sole earning member in her family, supporting her two daughters. She earned her livelihood from cotton picking and other agricultural work. After attending a training session hosted by WWF-Pakistan, Kauser started a small home-based business by rearing poultry birds. This small business has expanded to a micro-enterprise now, where she rears more than 20 birds and sells poultry chicks for a monthly income of 9000 PKR. This helps her to cover household expenses better now and she is also been able to send her daughters to school.

Kitchen Gardening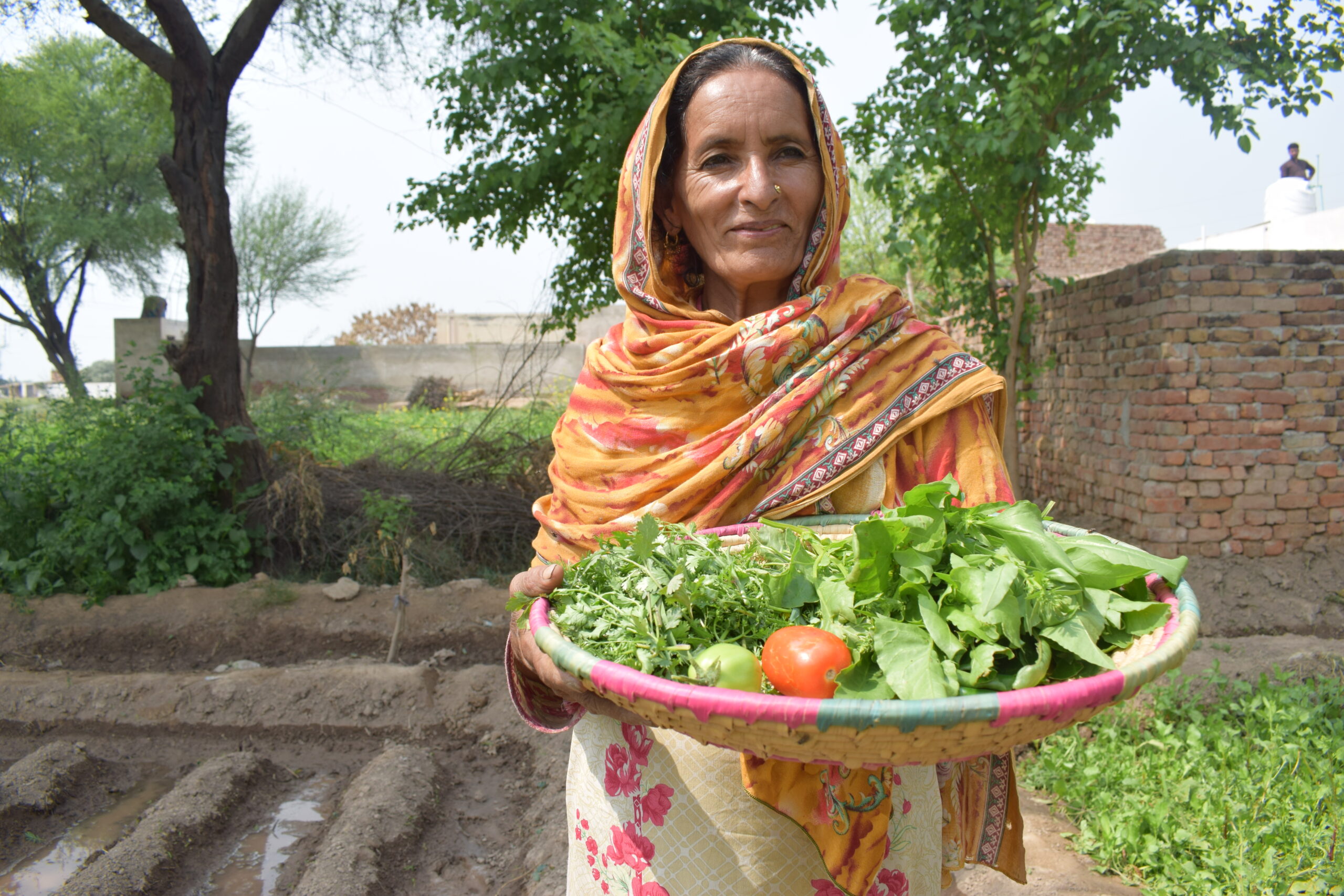 Razia Bibi lives in Khanewal with her family and to support them, she worked in cotton fields. However, seasonal cotton earnings were seasonal and it was difficult to manage their finances. Under the Agroforestry program, Razia received training in Kitchen Gardening from WWF Pakistan. She learnt how to grow seasonal vegetables such as carrots, radish, peas, turnip, spinach, fenugreek, and coriander, as well as fodder and forage. Over the season, she was able to save up to 4,000 PKR and make about 1,500 PKR from selling surplus vegetables. Razia is now a role model in her community, motivating other women to also grow their food, and improve their income.
For more information contact us