IDH, along with IKEA, is co-funding an agroforestry project in Pakistan to bring ecological and economic benefits for cotton farming communities with a special focus on livelihood improvement of rural women.
Agroforestry is a unique solution that combines elements of agriculture and forestry in a sustainable production system. Trees sequester large amounts of carbon from the atmosphere and lock it into the soil, which in turn improves soil health and mitigates climate change.
Project locations: Khanewal and Bahawalpur districts, Punjab
Implementation Partner: WWF-Pakistan
Major livelihood activities in the project region include cotton picking, wheat harvesting, animal rearing, stitching, embroidering, and other field works. The area is composed of low-value agricultural land irrigated through seasonal canal water and tube wells. The project provides training and on-field technical support to farming communities for the integration of trees into cropping systems. Through the project, the farming communities have thus far planted over 100,000 plants on an area of 19.43 ha. Following the success of the initial pilot, the project has been extended until 2025.
Program Objectives:
Enabling a mechanism to support carbon sequestration, biodiversity conservation, agro-ecosystem enrichment leading to improved socio-economic and environmental resilience of Cotton farming communities in the project region. This will be achieved through:
Enhancing

green cover in the selected project area with

 select indigenous trees
Knowledge and advisory support for biodiversity protection and agro-ecosystems resilience
Supporting socio-economic resilience of communities for improved livelihood, income and food security
Cotton farmers planted 120,000 saplings of local forest trees on 107 ha of low-valued agricultural land, spread over 90 sites
200 fruit orchards set up with over 11,000 fruit-tree saplings
Approximately 30,000 saplings raised at four nursery sheds owned and managed by farming communities
1,786 farmers trained on sustainable agroforestry management practices
583 female members trained on maintaining kitchen gardens, tunnel farming, establishing micro-nurseries, and family food orchards
Over 100 rural women/farmworkers trained in the first year on beekeeping
583 rural women have been managing more than 25,000 saplings of acacia and other fruit plants in 22 micro-nurseries.
Wahid Bakhsh and Zahooran Bibi are inspiring hundreds of villagers to participate in the agroforestry project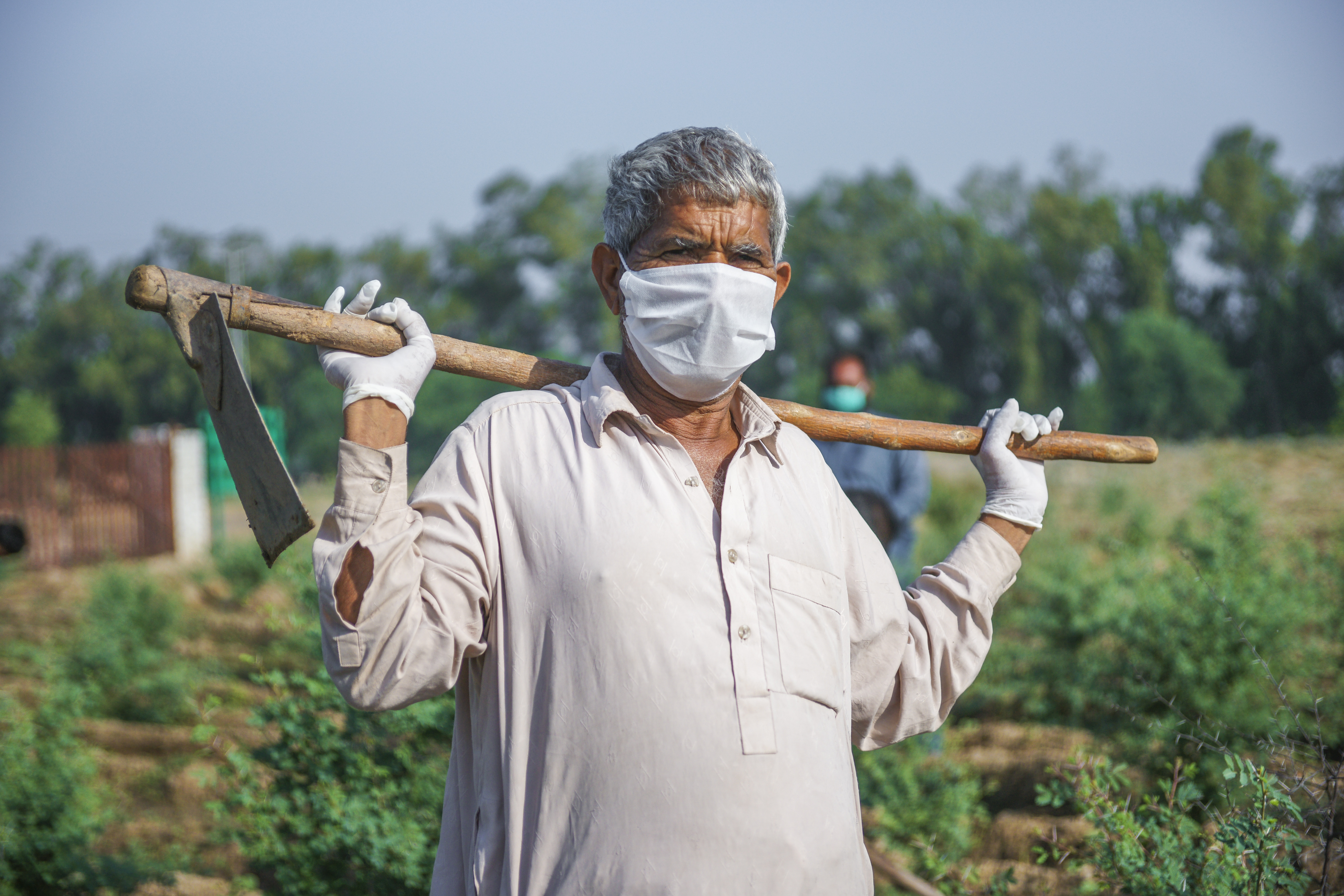 Wahid Bakhsh and Zahooran Bibi recently incorporated agroforestry and micro-nurseries on their farm under the project. Wahid is a smallholder farmer who owns 1.5 ha of salt-affected land which had not been producing high-yielding crops. He integrated agroforestry practices into his land-use plans by establishing a block plantation of acacia trees to enhance his land productivity. In the following years, the trees would also contribute to improving his income.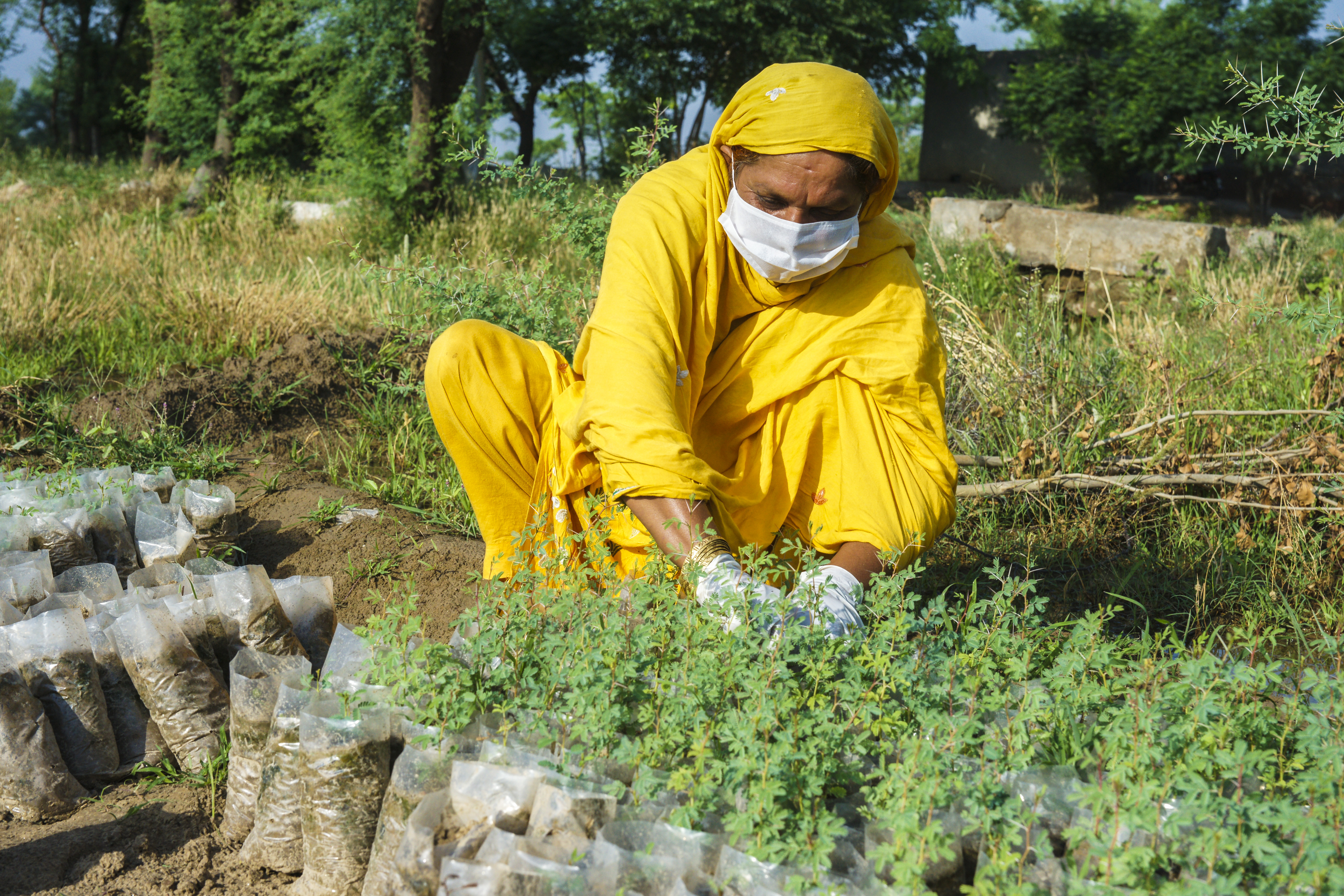 Zahooran Bibi says, "It was a hard time for us, as due to an accident my husband could not work full-time. We both are happy to be part of this project, as it is helping us maximize utilization of our available resources. I grow tree nurseries in my backyard and earn a decent amount within the span of a few weeks."

This hardworking couple inspired many other farming families in the vicinity. Small-scale interventions such as this have proven to be successful in improving the livelihoods of farming families, providing them with alternate income-generating opportunities.

Multi-talented women from the fields are breaking barriers with their proactive participation in skill-building training under rural livelihood improvement and the gender empowerment initiative of the project.

Beekeeping
Apiculture enhances economic resilience of farming families against climate shocks. The project team identified and facilitated training of a select few women from the community and provided honey-bee boxes to learn the art of honey production. Faizaan Bibi was one such participant. After the training, and through her determination, she mastered this new skill. She currently owns three honey-bee boxes and, with the support of the project team, is selling her natural honey at a premium price in the market.

Kitchen Gardening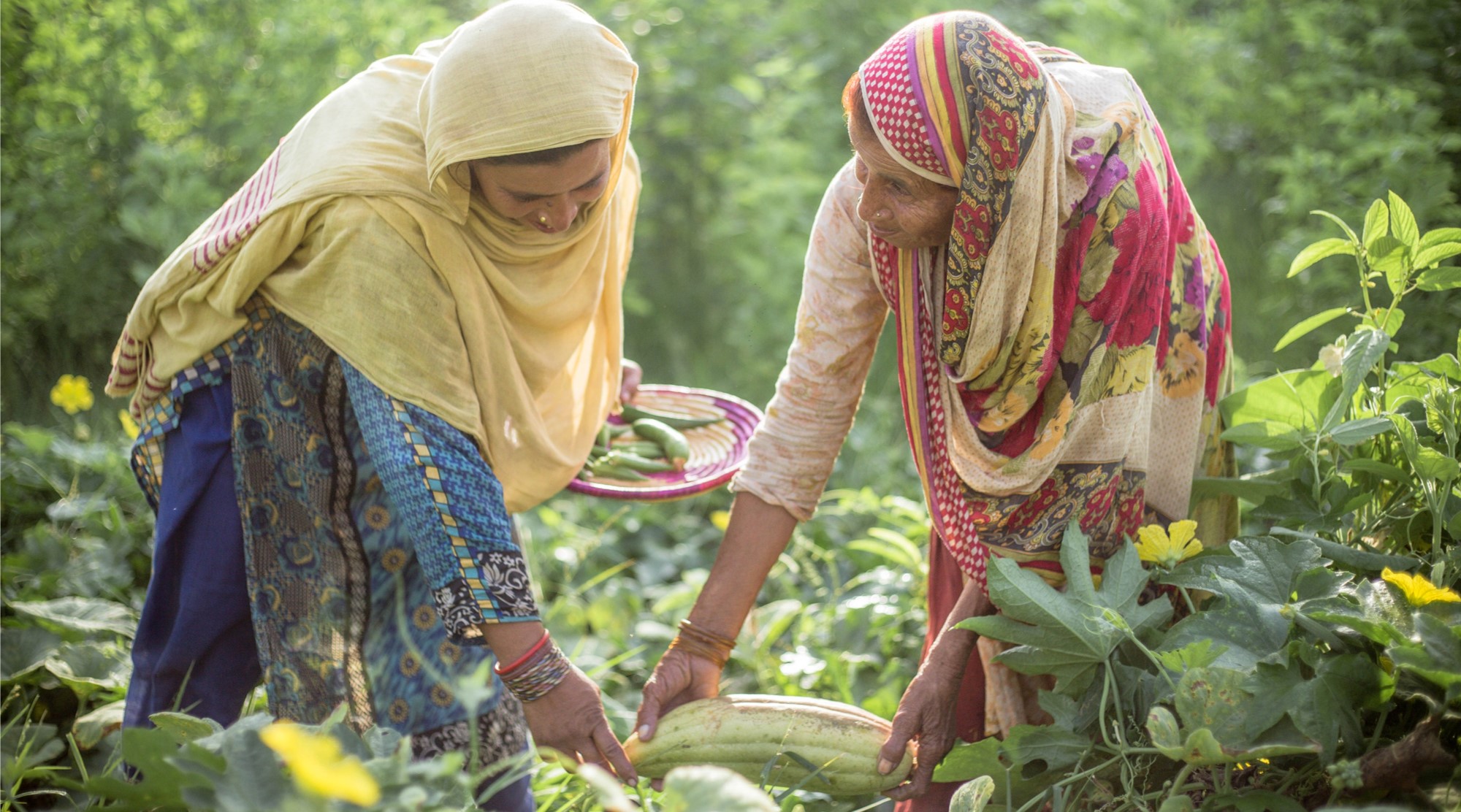 In rural areas, growing vegetables is convenient for women but their lack of technical knowledge and scarce sources of quality seeds pose significant challenges. Under the project, WWF-Pakistan provided rural women with good quality seeds, seasonal vegetable-production training, and regular follow-up visits to ensure every participant succeeds in having her own kitchen garden. Kousar is one of many other women who participated in this activity. She uses vegetables for her household's consumption, sells surplus in the neighborhood, and is now able to save 2,000-3,000 PKR every month by using and maintaining her kitchen garden efficiently.

Tunnel Farming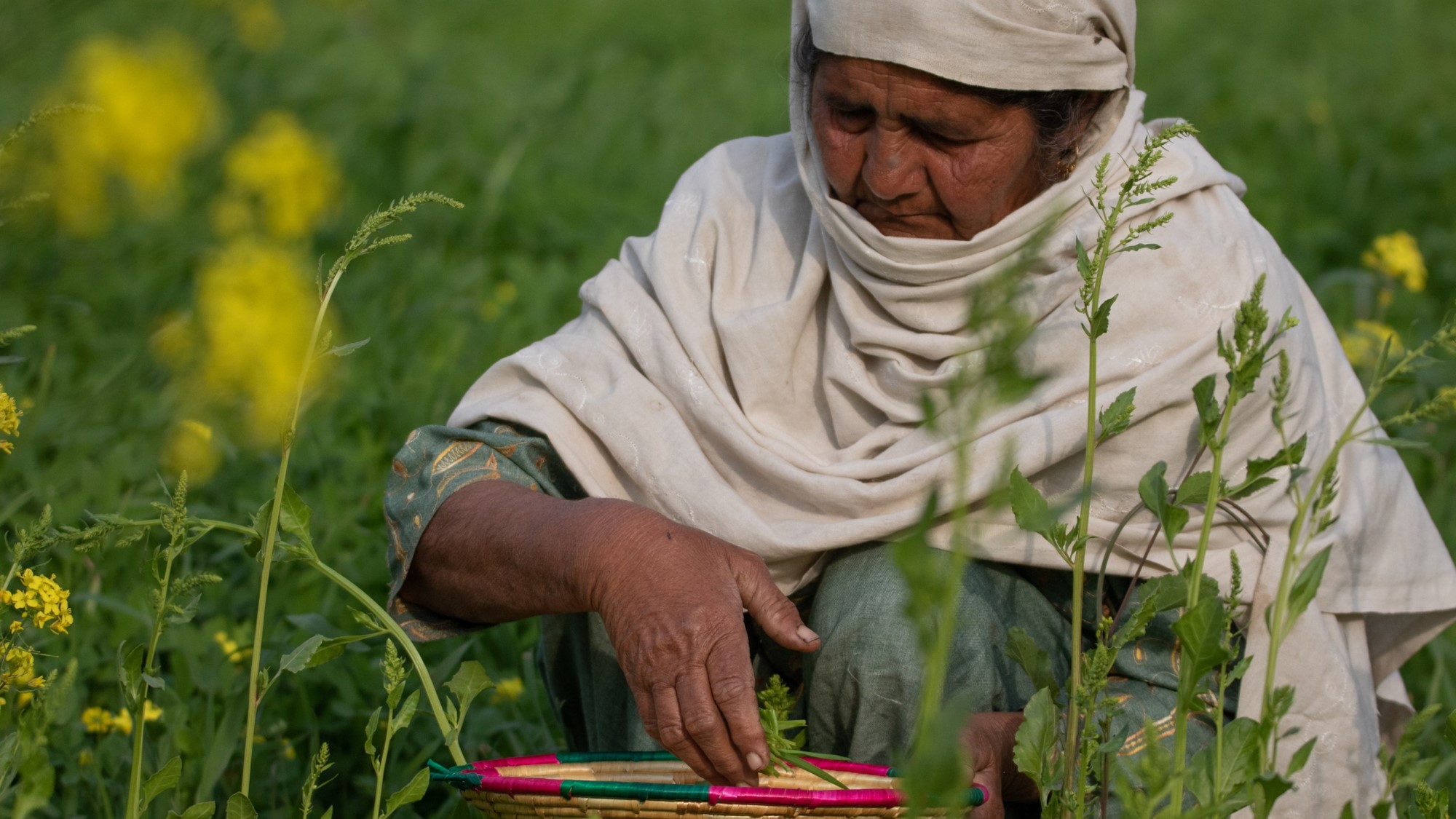 Off-season vegetable cultivation proved a great source of income for smallholder farmers as it provides a decent amount of money while fulfilling the domestic nutritional needs of a farming family. Tunnel farming requires special equipment and training as it is more prone to diseases and crop failure due to controlled environmental conditions. Project teams equipped farmers with the necessary requirements, which were used to prepare nurseries and plant crops in tunnels. The farmers are now expecting a good harvest off-peak season as well. These are only a few examples of inspiring women from the field who bring change not only in their life but also improve the socio-economic resilience of their families and communities.
For more information contact us