Pakistan is the fourth largest cotton producer in the world. Cotton is the most vital cash crop for Pakistan, both the domestic textile market as well as for yarn exports.
About 1/4th of all Pakistani farmers grow cotton. The cotton sector (including textile and apparel) contribute highly to the GDP and form 60 percent of the total export value.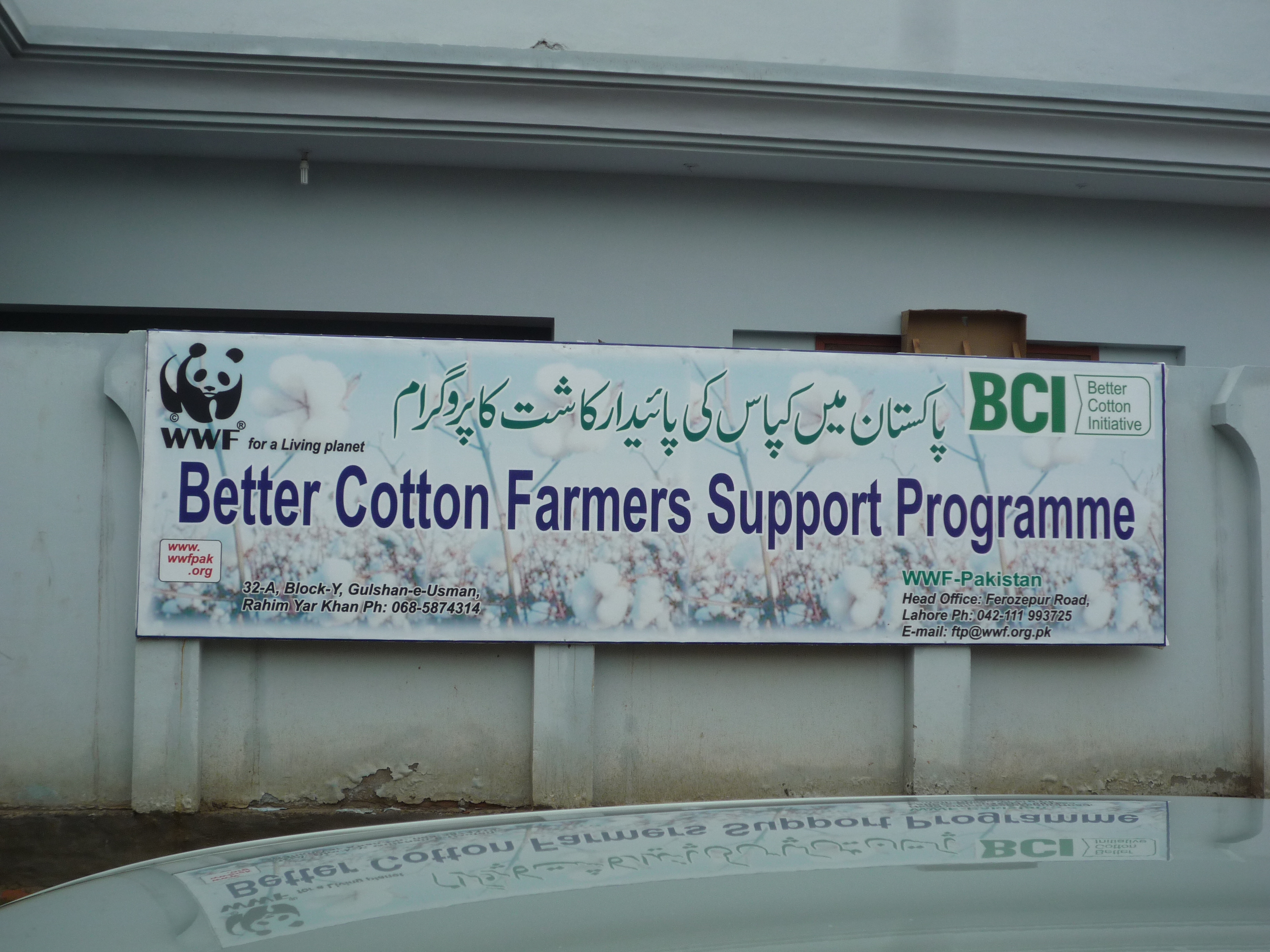 With strong government support to the sector and a high concentration of gins and spinning mills, Pakistan has always been a reliable and cost effective catchment area for Better Cotton for the
BCFT. In 2014, the Fast Track Fund invested 1.1 Million euros (22% of the fund value) in 7 projects.
310,000 MT lint of Better Cotton was produced (almost doubling last season) out of which 155,000 MT lint was taken up by ginners.
The projects covered an area of 353,000 hectares. 102,000 farmers were licensed to produce Better Cotton (87% of the total farmers trained in the Better Cotton production principles).
In 2014, BCFTP diversified the portfolio of implementing partners to add 2 new IPs, whilst maintaining the cost efficiencies demonstrated by the projects under WWF Pakistan. On the demand side, BCFT also engaged a supply chain expert in Pakistan and Bangladesh to work closely with the BCI team and BCFT brands' suppliers on procurement and other commercial strategies for Better
Cotton.
In 2014, BCI signed an instrumental agreement with the All Pakistan Textile Mills Association (APTMA), Pakistan's largest textile trade consortium comprising of over 350 members from the supply chain whereby APTMA pledged to make Better Cotton a mainstream commodity in the country. With this association with APTMA, BCI has paved the way to institutionalize Better Cotton in the commercial sector.