Life And Building Safety Initiative (LABS) is a collaborative program by a group of brands focused on shared assessments and a shared standard for Life and Building Safety.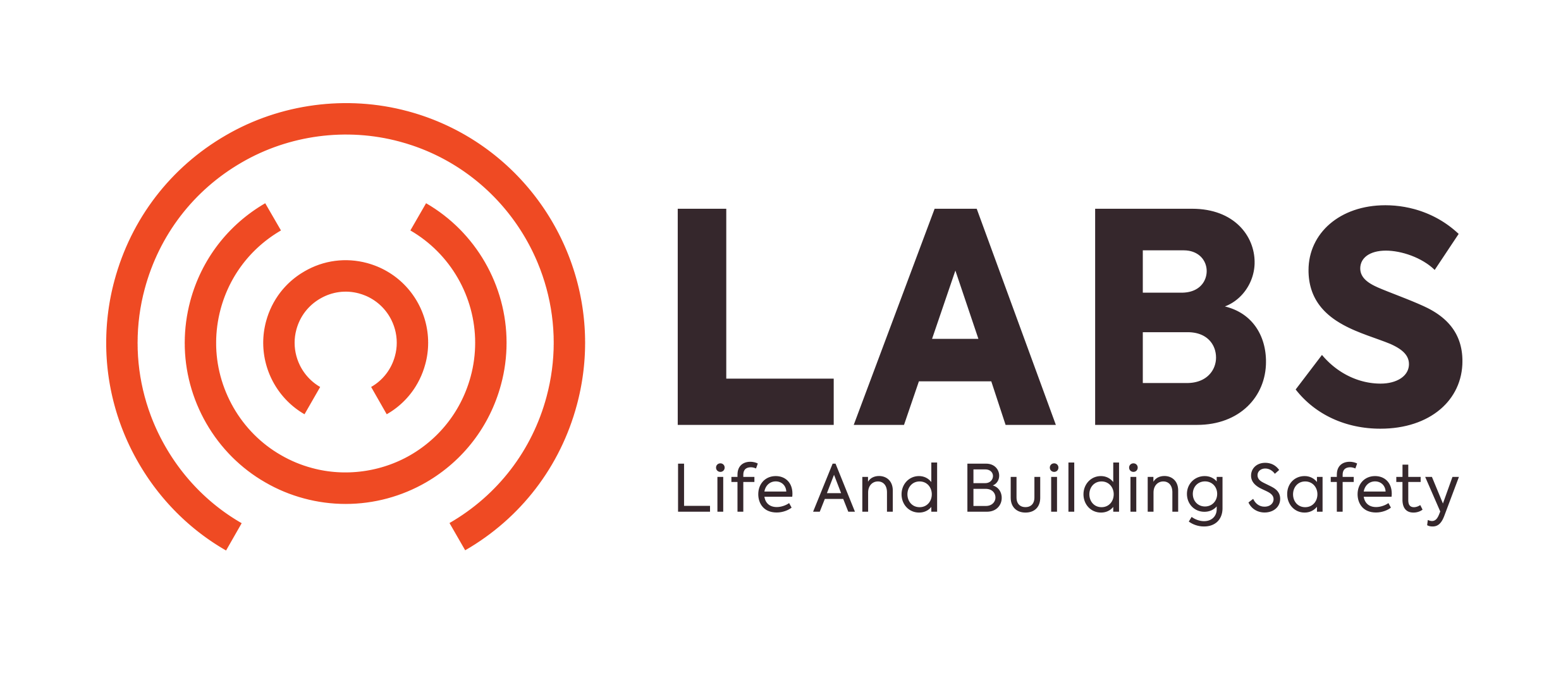 LABS Initiative is an industry-driven program, in which multiple brands and retailers are joining forces with public organizations to operate a scalable program to mitigate preventable fire, electrical, and structural safety risks in key apparel, footwear, and accessories producing countries in a targeted way.
Countries of operations: Vietnam, India and Cambodia 
The LABS Standard and Methodology is based on international best practices and codes, such as the International Building Code, National Building Code of India, Vietnam National Building Code, Cambodia Law On Construction and NFPA. Under LABS, in addition to applicable country laws, factories commit to adhere to a harmonized, country-level standard around structural, fire, and electrical safety.
Many workers in key apparel-producing countries work in unsafe environments which can have lethal consequences. That's why it's the mission of the Life and Building Safety (LABS) Initiative to provide safer working conditions for factory workers in the apparel, footwear, and accessories industry.

We organize our activities around identifying and solving risks related to fire and electrical hazards, structural building safety, and evacuation, so workers can lead better lives.

This is done by developing country-specific solutions. Here, we create a life-safety program that delivers a harmonized framework for monitoring, assessment, risk reduction, and remediation.
LABS coordinates activities to identify and solve risks related to fire and electrical hazards, structural building safety, and evacuation to improve worker safety. It leads and coordinates the process with associated firms for the program to help factories become and stay safe.
It promotes life and building safety by:
effectively identifying and remediating pressing risks related to fire, electrical, and structural building safety, aligned with internal standards and best practices
creating awareness of trends including root cause analysis and business cases on viable solutions
building and improving the local capacity of sector experts to promote and implement workplace life and building safety
strengthening workers' awareness and capacity to identify and maintain workplace safety
solidifying partnerships and policies among different stakeholders at global, regional, and country levels to support and increase sector coordination and enable collaboration
Supported with a Public-Private Dialogue and by other constructive partners, LABS creates in-country capacity and long-term local ownership
Program Achievements
(till December 2021)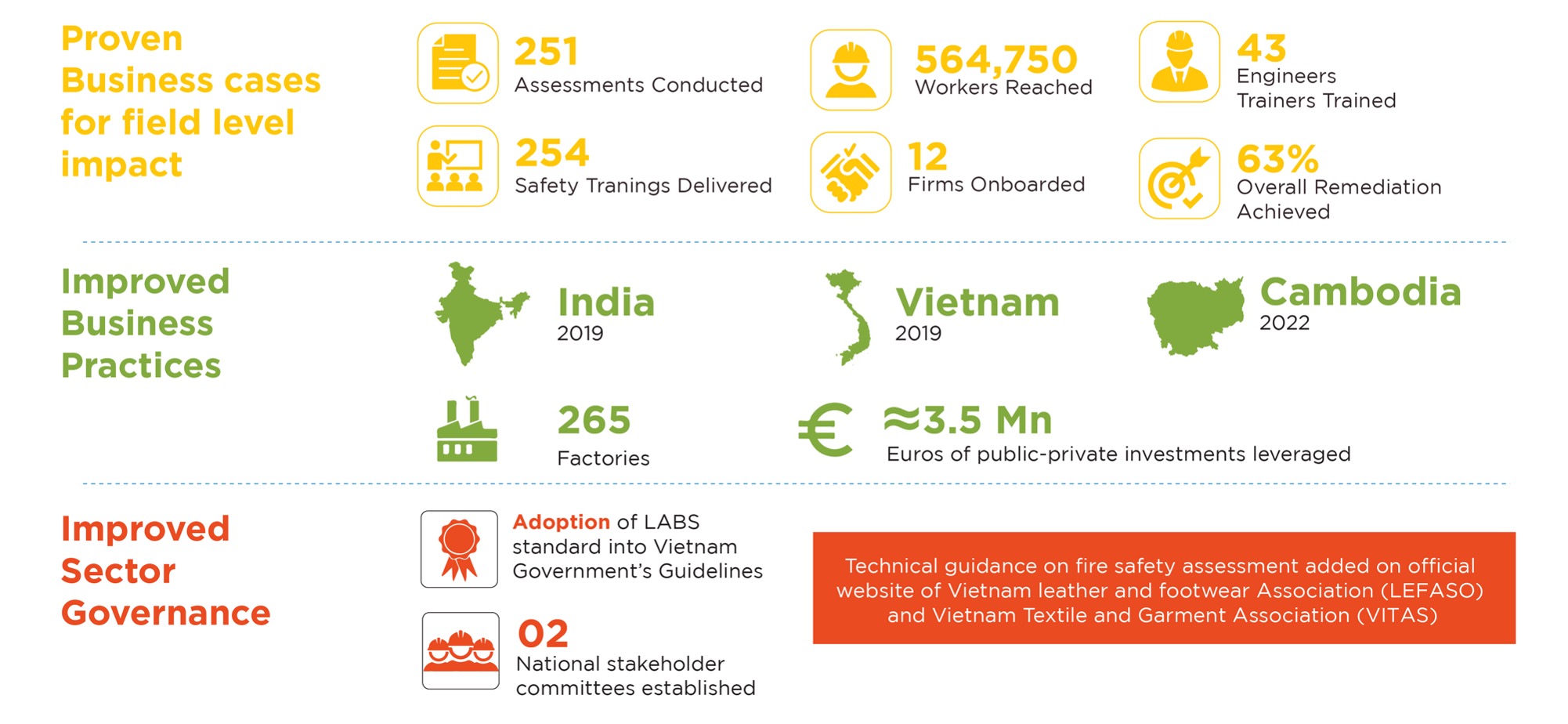 LABS Initiative is a sustainable and scalable model that drives efficiency and reduces overlap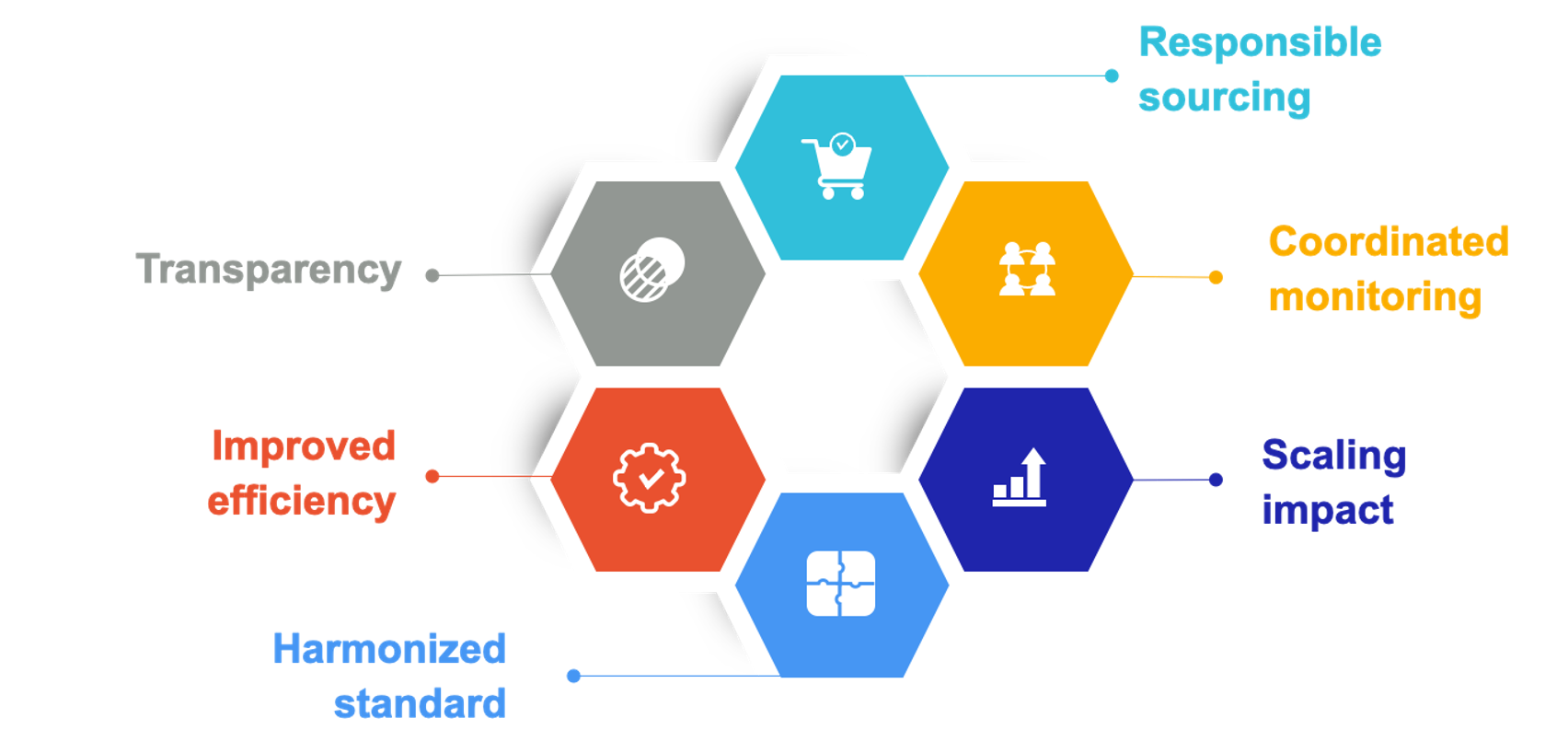 LABS monitors remedial actions and assessments, which are performed by vetted experts. LABS Factory Coordinators function as facilitators between factories and LABS brands and retailers regarding monitoring, assessment, and remediation. Delays in factories' time-bound processes result in the enforcement of the Factory Ranking Policy, whereby warning/reminder letters are issued with a clear intent to accelerate implementations of due processes. Approximately 80 letters were issued to factories in India and Vietnam regarding delayed remediation and delayed draft CAP submissions.
LABS is committed to monitor CAPs as per LABS Standards and Methodology. An account of each participating factory is created on the Fair Factories Clearinghouse (FFC) online platform to share reports, Assessment, training information, and CAPs with the participating brands. Inspections by LABS' vetted assessment firms is reported on the FFC platform. Summaries of the remediation data is shared with wider stakeholders on the LABS website, which shows which factories are committed to making a positive change
Contact us for more information