Toolkit to fight against child labor in the Malagasy vanilla sector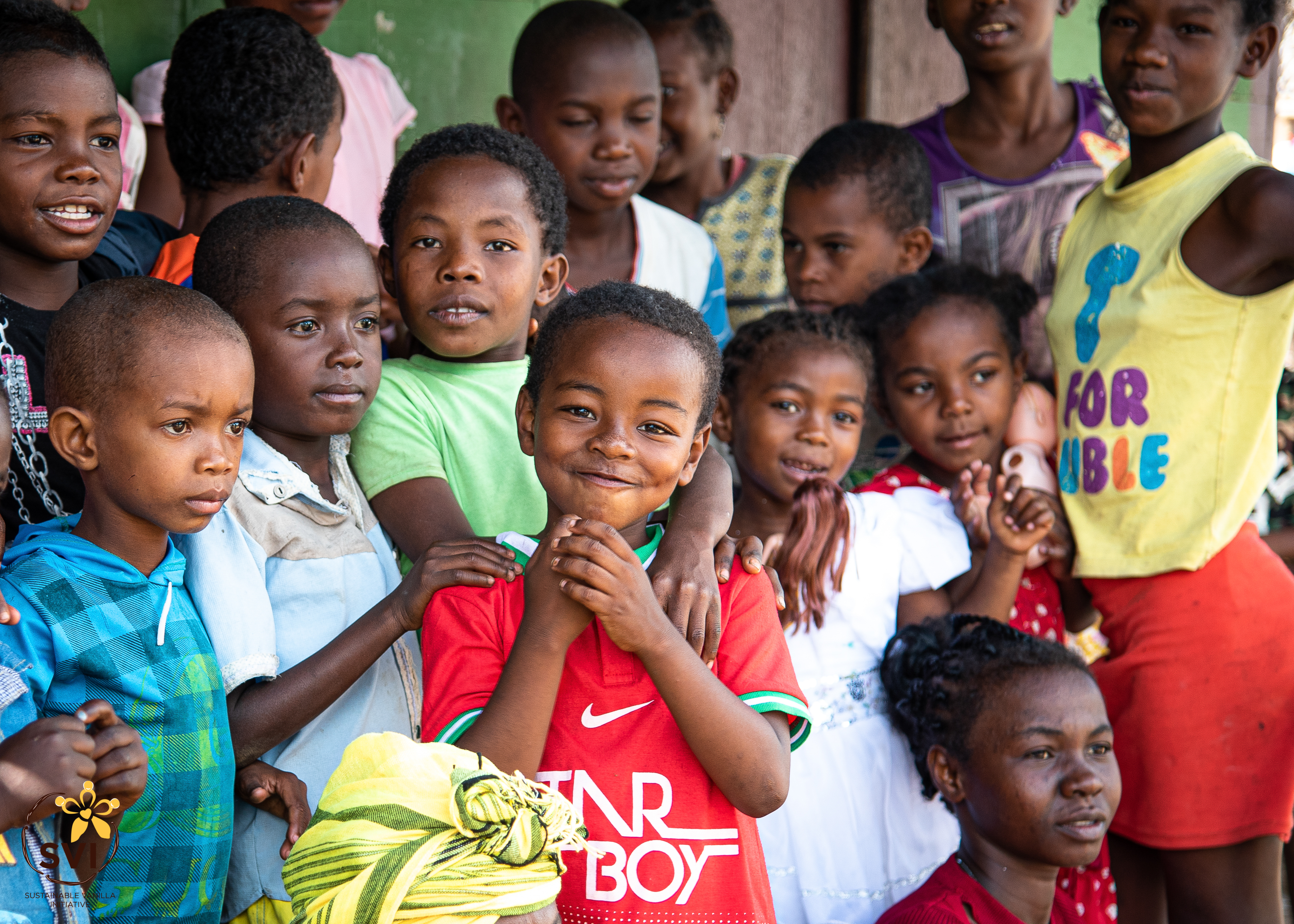 © 2019
From 2017 to 2020, the Sustainable Vanilla Initiative (SVI) was active on the ground in addressing Child labor in the Vanilla Sector, through the collaborative project with the International Labor Organization (ILO) called SAVABE.  With the close of the project this year, the vanilla sector in Madagascar has seen increased awareness and adoption of recommended practices to fight against child labor by both the public and private sectors.
Understanding that the fight against child labor is a continuous process, SVI members will continue to scale supply chain projects to improve awareness building and remediation where necessary.  In order to continue to support other sector stakeholders – such as exporters, curers, collectors and farmers – SVI has gathered together the tools produced through the SAVABE project to make them available for anyone interested.
This toolkit provides all the necessary materials for stakeholders in the vanilla sector to:
raise awareness of partners along the value chain and local communities on the issue of child labor;
train exporter's on how to sensitize their suppliers (including collectors and particularly producers) on the issues, and;
understand the child labor legal framework.
SVI encourages use of any and all materials by any other actors who may find these tools helpful in their fight against child labor.  This toolkit is free to use – please credit the work to: The SAVABE Project, implemented by International Labour Organization, US Department of Labor, and Sustainable Vanilla Initiative.  For any questions or more information, please contact Mahafahatra Vonintsoa.
Funding was provided by the United States Department of Labor under cooperative agreement number IL299921675K11. This material does not necessarily reflect the views or policies of the United States Department of Labor, nor does mention of trade names, commercial products, or organizations imply endorsement by the United States Government.
Awareness Raising Materials
Implementation Guides
In December 2015, exporters signed the Code of Conduct (CoC), engaging the entire value chain to fight against child labor in the vanilla sector. The Implementation guide of the Code of Conduct (in French version) is a key document for exporters to help them implement policies in their companies that allow them to adhere to the eight provisions they have signed to commit to in the CoC.
Collectors and curers also have a role in effectively addressing the issue of child labor along the value chain. Following the exporters, collectors and curers are also required to sign a letter of engagement in the fight against Child Labor, in order to be registered. A special guide written in Malagasy is a key resource that details the steps collectors and curers must take to fulfill their obligations.
Farmer/Farming family awareness raising
Exporters have been trained in training producers through their farmer support programs. The flyer and other materials to be used, can be downloaded below. If your company has not yet been, but is interested to get trained, please share your interest with SVI (vonintsoa@idhtrade.org).
Posters and red cards can be pasted outside and inside company premises, flyers and posters can be shared with local communities venues like schools, city halls, market places, etc.
Training guides for the prevention of child labor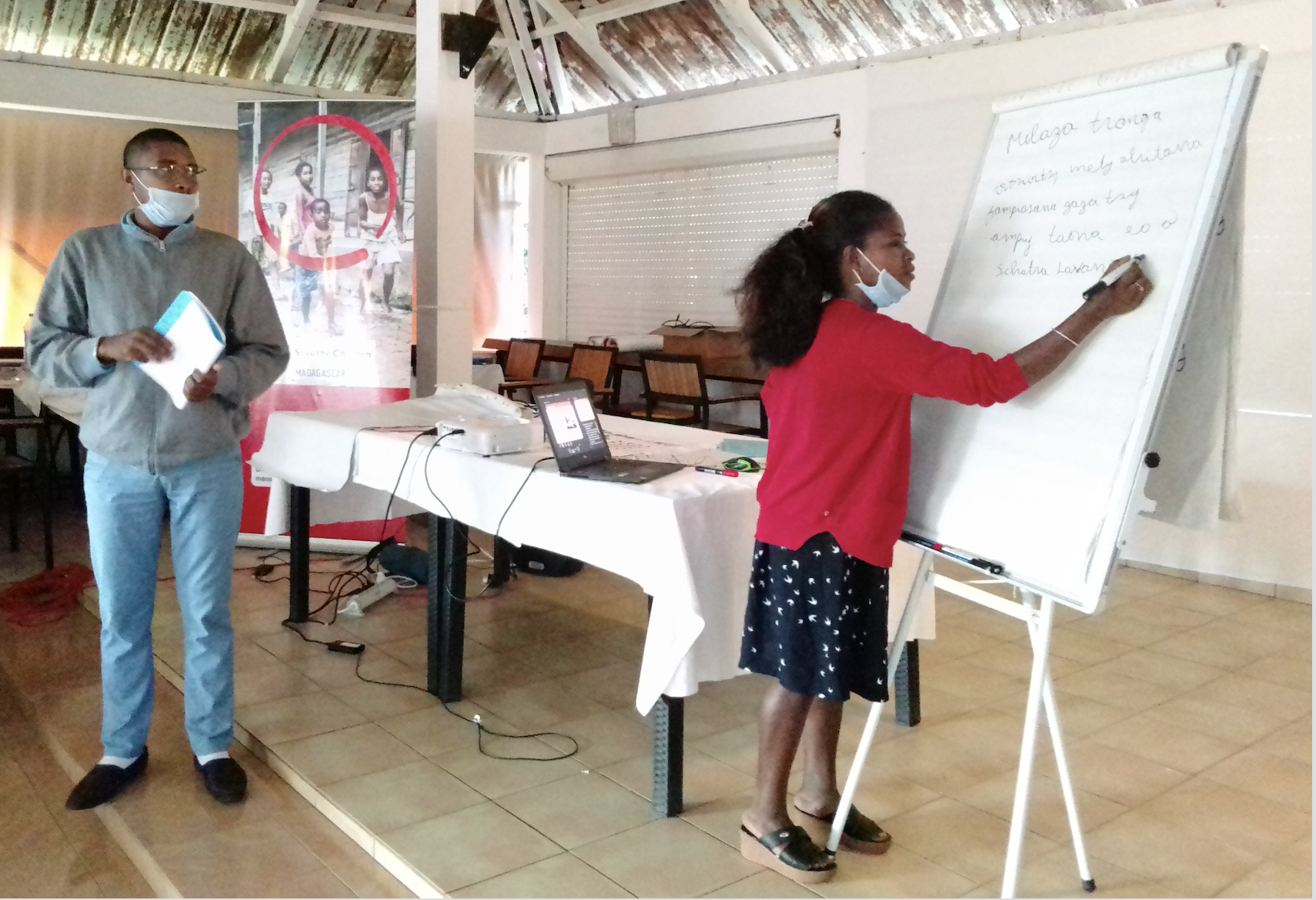 Save the Children designed a training manual to be used with a "train the trainers" program for exporters.  Trainers then use the materials and expertise to sensitize communities in which they work on issues of child labor .
AD2M designed materials for raising awareness on child labor at the community level which can be used by all stakeholder working with vanilla growing communities, including NGOs and technical partners.
Association d'Appui au Développement de Madagascar (AD2M) methodology and strategy for  awareness  raising
Important Reference Documents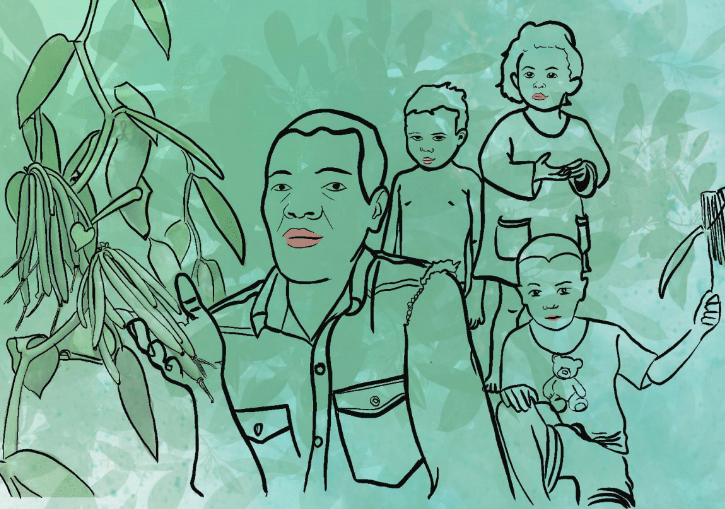 Reports and studies
Legal Texts