Smallholder farmers currently face a funding gap of around USD $170 billion. Something that has huge implications for the sustainability of global food chains and the environment. IDH Farmfit unlocks the power of capital markets and value chain companies to invest in smallholder farming, close the funding gap and establish smallholder finance as a new asset class.
IDH Farmfit Business Support provides technical assistance to companies and banks, helping them develop cost efficient smallholder inclusive business models. IDH Farmfit Intelligence shares key insights on how to make smallholder value chains more efficient, effective and impactful. The IDH Farmfit Fund takes the highest risk positions in deals that directly improve smallholders' livelihoods in Africa, Asia and/or Latin America.
Taken together, they pave the way for senior investors – including banks, companies and institutional asset managers – to take calculated risks on smallholder farmers.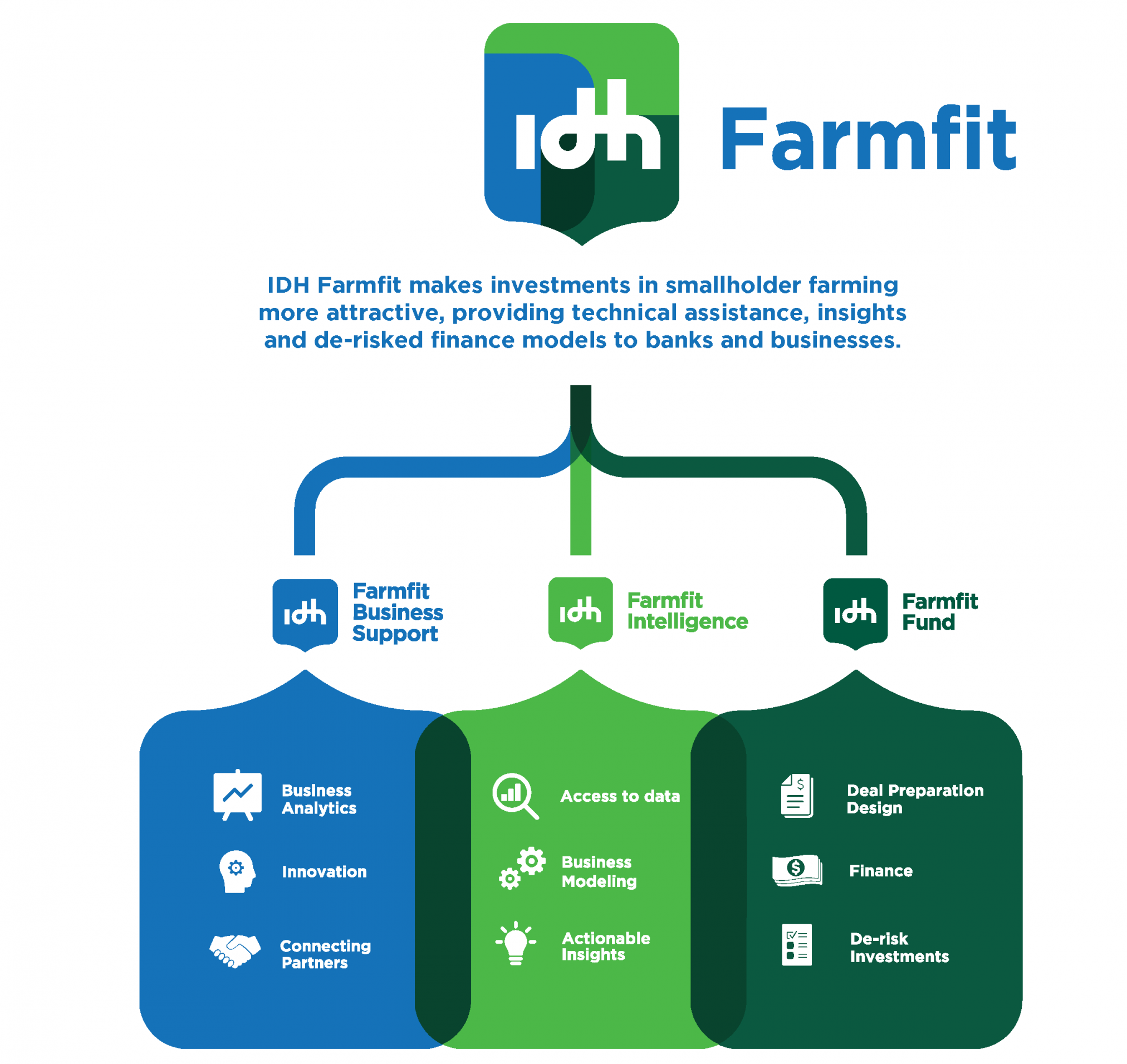 The IDH Farmfit Fund is the world's biggest ever public-private impact fund for smallholder farmers. The Fund's innovative structure de-risks investments in smallholder farming and helps drive sustainable impact by showcasing the commercial opportunity represented by smallholder farming finance.
Learn more

Farmfit Business Support provides businesses and banks the tools they need to optimize cost-efficiency and maximize the impact of their engagement with smallholder farmers. It helps identify areas ripe for innovation and matches them with the most suitable finance, to bring them to scale.

Farmfit Intelligence shares key insights on how to make smallholder value chains more efficient and effective. Its benchmarking database contains insights from 40+ smallholder farmer engagement models, helping partners innovate in technology and gender inclusion. The robust data set helps financiers make better investment decisions.
Watch the recording of the live stream during the session at the 2020 World Economic Forum! In the session 'Smallholder finance as asset class', at the World Economic Forum 2020, a C-suite of banks, companies, and high government representatives came together to be part of the start of this new approach to farmer financing.
Find out more about what Farmfit can do for you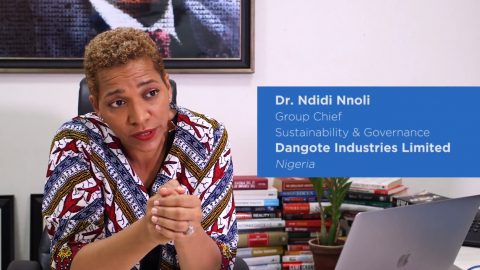 Read our latest Insights Report
Learn about how our partners are getting sustainable returns for their business, while empowering farmers through service delivery.
This report shares our most complete findings on commercially viable and impactful smallholder services.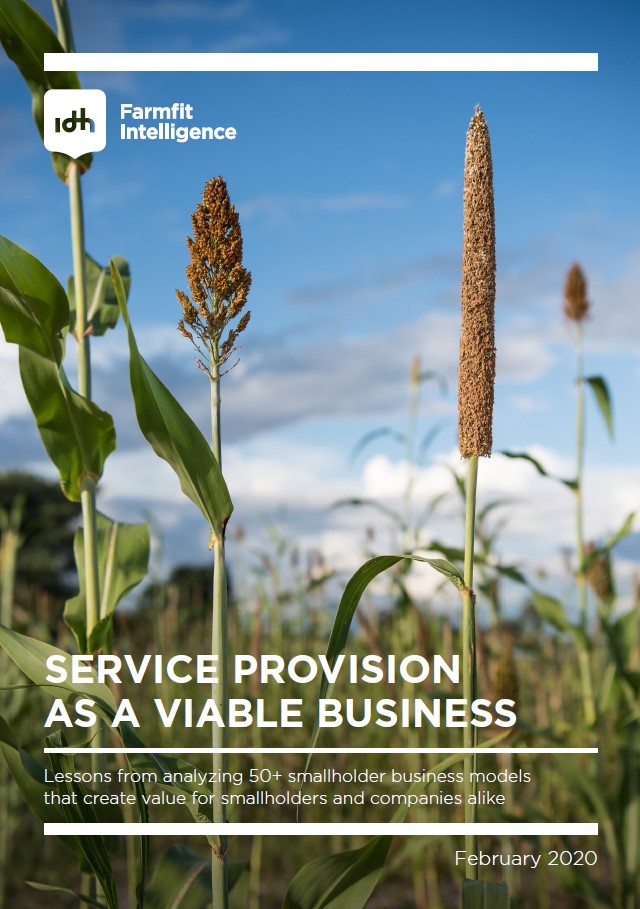 Go to the full report
Download the executive summary
Featured Partnership
IDH is proud to be working with the Mastercard Foundation Rural and Agricultural Finance Learning Lab to create reliable data on the profitability of financial institutions' smallholder finance activities.
This first case study on the SDMs of financial institutions, looks at the monthly Climate Smart Agriculture Dairy Loan established by ECLOF Kenya. The SDM analysis helped ECLOF think through how to share the costs and risks of serving smallholders and quantifies the profitability and impact for their investors.
Through better data that shows how risky investments in smallholders can translate into meaningful financial returns and impact, investors and funders will become better equipped to mobilize private capital and unlock the smallholder finance market.
Download the report
Contact us for more information