Apparel sector is rooted in (extreme) low-wage sourcing areas. According to The Industry We Want's wage gap metric, the average gap between minimum wages and the average living wage in key garment-producing countries is 45%. Actual wages in apparel factories and gaps with living wage levels are also not transparent. Based on Fashion Revolution's Fashion Transparency Index 2022, only 4% of major fashion brands disclose the number of workers in their supply chain that are being paid a living wage, and just 27% disclose their approach to achieving living wages.
The precarious income position of apparel workers (mostly female) is a collective sector issue that is best addressed with a collective industry and level-playing field approach.
WARP is structured to complement and build on existing experience and tools on wage measurement and wage improvement within companies and leading initiatives like the Social & Labor Convergence Program (SLCP), Fair Labor Association (FLA), Sustainable Terms of Trade Initiative (STTI), Fair Wear Foundation (FWF), The Industry We Want (TIWW) and ACT (Action, Collaboration, Transformation).
In order to achieve system change, WARP will support brands to align on and commit to buyer support for living wages, by creating common grounds for tools and reporting including wage assessment, progress measurement, intervention frameworks, support social dialogue and program management.
Addressing the (living) wage challenge requires a collective industry action with sufficient trading leverage approach from brands, due to the supply chain asymmetries and the need for a level playing field. 
WARP will facilitate alignment on tools key for scaling:
Brand responsible purchasing practices
Measuring (Living) Wage Benchmarks and Actual Wages
Producer-level wage improvement interventions
Facilitation of dialogue with local stakeholders
Transparent progress reporting both at an individual level and as a collective
WARP will support Brands' public commitment towards:
wage improvements
responsible purchasing practices
mapping wages in supply chain
contributing to WARP
reporting transparently
following roadmap for collective action
Supporting measurable wage improvements for workers through convening collective industry support and facilitation of dialogue with local stakeholders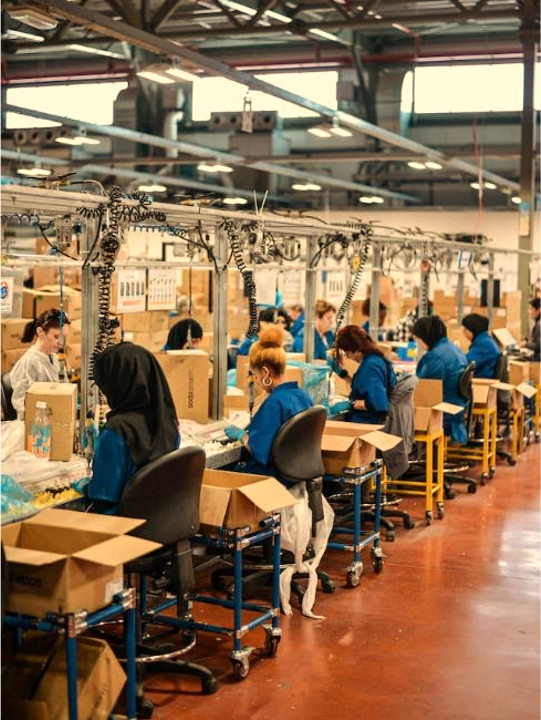 ---
Get Involved
Creating system change at country or sector level requires that the commitment of all supply chain actors "meets" the reality of stakeholders in the producing countries
To learn more about how your organization can get involved, contact:
Verónica Sebá

Program Officer, Textiles & Manufacturing