Race to the Top in Vietnam is the first pre-competitive, locally owned multi-stakeholder initiative, that was co-created to reshape the Vietnamese apparel and footwear sector by promoting and enabling embedded sustainable manufacturing practices. Race to the Top is a collaborative effort between the Vietnamese government, the Vietnamese apparel and footwear industry, global consumer brands, international organizations, and civil society organizations.
Race to the Top will demonstrate that significant returns can be reaped by those advancing toward sustainable manufacturing practices. By doing so, Race to the Top will unlock country-wide sustainable production. In the long-term, the objective is to replicate successful segments of the initiative in other quickly emerging apparel markets, such as Ethiopia and Myanmar.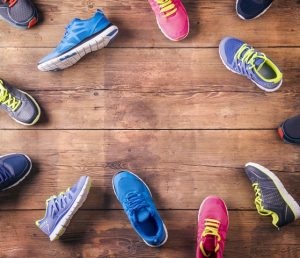 Race to the Top, which was launched in 2015, will add value by stimulating dialogue among stakeholders in Vietnam's apparel sector. Broad stakeholder commitment and collaboration resulted in the identification of five areas of improvement. Equally so, five Task Forces have been created to effect change in these areas. Race to the Top's Task Forces are the embodiment of an innovative plan of action guiding the sector toward sustainable production.
Race to the Top's innovative character resides in stakeholder commitment on every level: the Vietnamese government will catalyzes pervasive impact, NGOs will provide insights in the sector's challenges, manufacturers will raise their voice about the setbacks they face on the ground and need support for, and buyers will push for uptake of better manufacturing practices.
Race to the Top's Task Force 1 will streamline assessments. Its aim is to relieve manufacturers from a proliferation of assessment standards and enable them to focus on beyond-compliance capacity building. It will do so by promoting the Higg index, a scale-based tool for continuous improvement. The Higg index helps factories determine their most pressing challenges, and disseminates lessons learned in other factories to facilitate improvement.
Task Force 2 will help producers improve their environmental performance by sharing reference manufacturing practices, with a particular emphasis on energy efficiency and water consumption. Pilot projects will prove the business case for sustainable use of resources.
The financial benefits obtained from lean manufacturing should convince more producers to step up efforts in this area. Task Force 3 will showcase that lean manufacturing requires worker-management dialogue. Increased exposure to worker perspectives will encourage managers to take worker demands into consideration, improving working conditions and worker satisfaction. This will help retain workers and lead to increased efficiency, productivity, and profitability.
Task Force 4 will promote better buying patterns. In the industry, short lead times put strains on factory stockpiles, forcing factories to source from unsustainable mills and demand excessive labor hours from their workers. Task Force 4 will encourage buyers to allow longer lead times to avoid situations in which suppliers have to procure from non-sustainable sources.
Task Force 5 will create a suite of financial options that cover the upfront costs of lean and clean productivity programs in Vietnamese apparel and footwear factories. Inspired by the Global Trade Supplier Finance program, manufacturers will be able to borrow money to cover accounts receivable. These short-term loans will be available at attractive discount rates linked to a factory's level of sustainability. 
Currently a social impact program in the 1st tier (factories) ('Productivity & Engagement') and a environmental impact program in the 2nd tier (mills) are being piloted.