Ensuring a sustainable supply of food hinges on reducing the reliance on imports and increasing the efficiency of local markets in Africa.
A business-led collaboration to invest in the transformation of Southern African food systems
Centered on the ambition for 80% of total viable sourcing to be from within the SADC region by 2033, the Alliance sets the stage for food companies to work together to unlock local sourcing and invest in the communities of the future.
Investment Development Hub
Blended, flexible financing solutions coupled with technical assistance are key to unlocking progress against the Alliance's ambitions. To develop and scale catalytic business cases, IDH is developing a South Africa-based Investment Development Hub, comprised of grant and seed financing facilities. Grant financing coupled with technical support will be employed to develop early-stage business cases, while seed capital will be invested to enable scaling.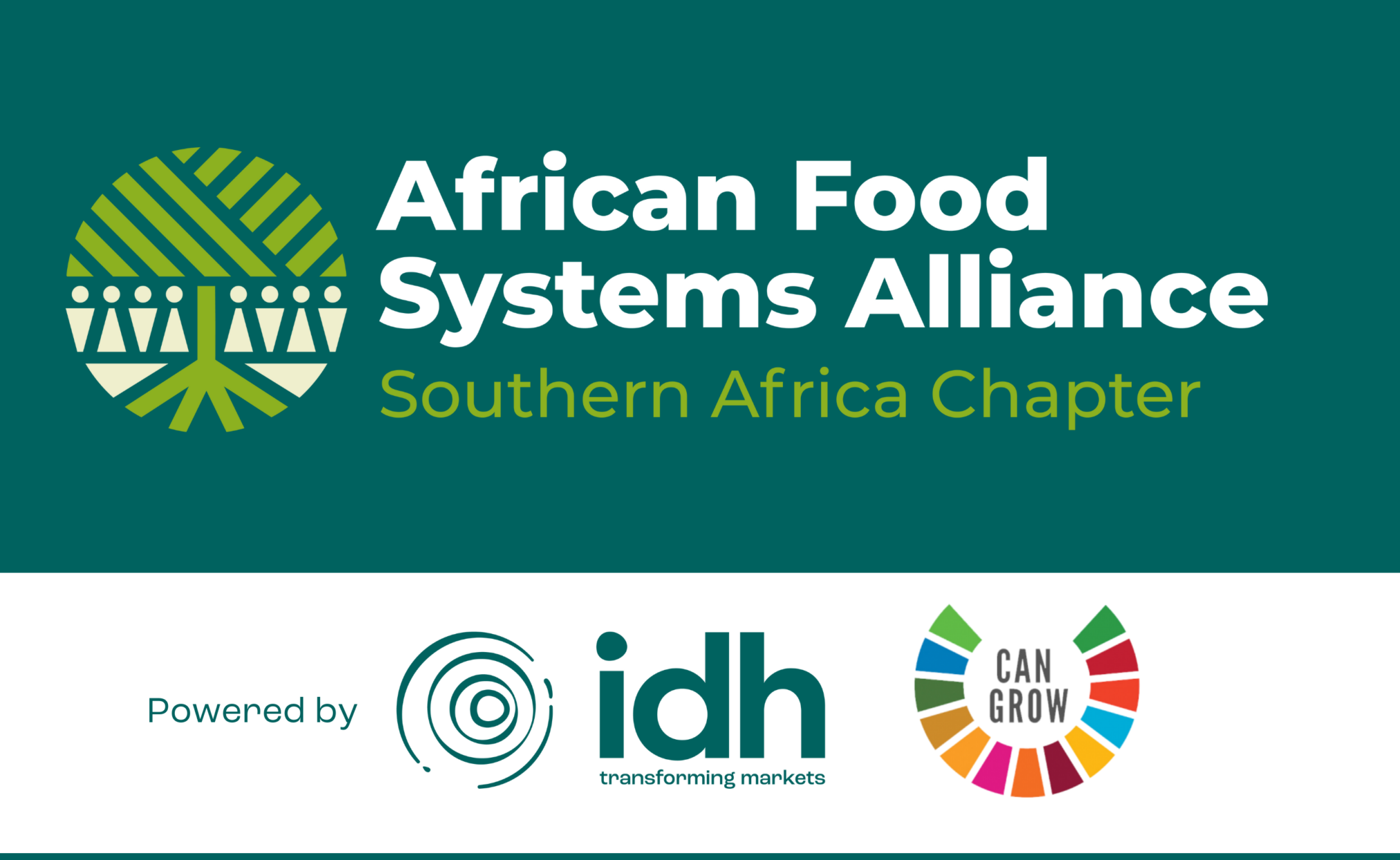 Potential of Alliance Collaboration
– Collaboration between Southern African food companies to unlock sector-benefiting investments
– Strengthen the competitiveness of Southern African food value chains to serve local and regional markets (food and nutritional security) and reduce import dependency
– Test and scale innovative and inclusive business models, inclusive of small and emerging farmers, women, and youth
– Collectively improve the climate resilience of Southern African food value chains through investments in climate adaptive and regenerative production systems
– Create new jobs through stimulating economic opportunities
We're a new fund, and still being set up, and hence we are excited about joining into this alliance at the stage because it's going to help shape how we then position the equity fund. We signed today as an associate partner, and we are looking to explore connection both at the equity financing of agricultural initiatives, the localization with an indigenisation overlay, and thirdly just the pipeline development of entrepreneurs in the agricultural sector.
We are super excited to be here as part of the African Food Systems Alliance. We wish to contribute to the whole initiative of creating sustainable food systems, not only in South Africa but across the continent would be a win if we can look back and see that we've had a lasting impact on the on the continent and the livelihoods of the people of this continent.
Are you ready to join the effort?
IDH is calling on companies to take the next steps in securing Southern Africa's food systems.
---