Delivering innovation in responsible sourcing of beef, cocoa, coffee and timber
Juruena Valley Compact is one of the regional PCI Compacts active in the Mato Grosso Landscape in Brazil and is also a Verified Sourcing Area (VSA) pilot. The Compact, which includes two municipalities (Juruena and Cotriguaçu), is made of 17 signatories from private, public, civil society sectors and producers. The partnership signifies an active commitment to the sustainable production of commodities such as beef, cocoa and timber in the region, whilst also focusing on enhancing conservation of the natural protected forest areas and including local communities and smallholders in order to improve their livelihoods.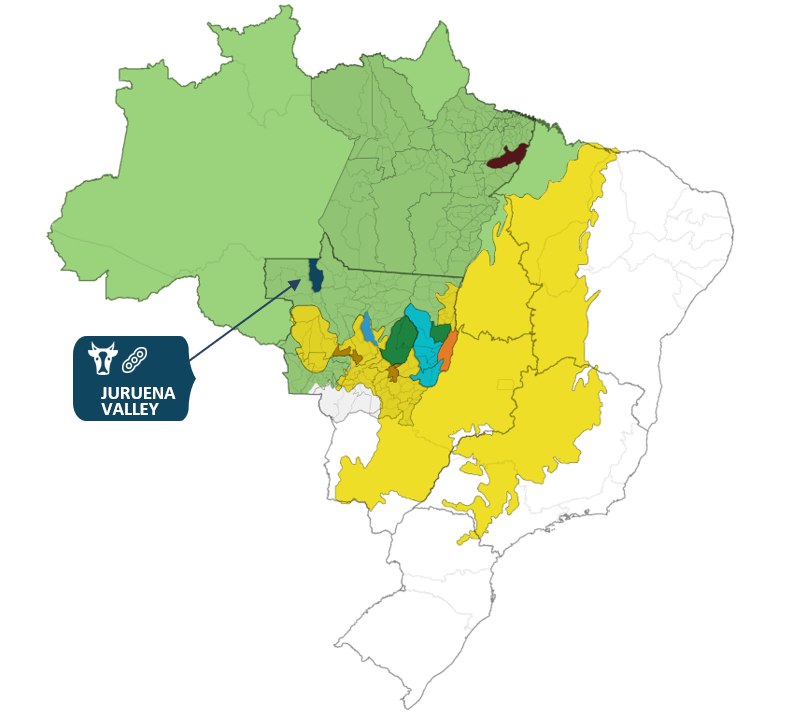 The Compact also includes Field-level Programs such as:
Sustainable Production of Calves Program – Fundação Carrefour, Acrimat, NatCap
Nosso Leite Program – Sebrae, Casterleite
These programs are established in partnership with private sector partners to implement investment and innovative production models for the protection of forests, and to promote sustainable production over the commodity supply chains.
Juruena Valley PCI Compact Goals
PRODUCE
The ambitious production goals in Juruena include recuperating 182.904 hectares of low-productivity pastureland by 2023 and increasing livestock production by 20%, the planting of grain in degraded pastureland for 5000 hectares, grain production (soybean/rice/corn) by 150% and forestry management by 10%, all by 2023.
In Cotriguaçu, areas of grains in degraded grazing areas will be expanded to 2000 ha and the annual grain production will be raised to 150% by 2020. By 2023, 121.608 ha of low productivity pasture areas will be recovered, livestock productivity will increase by 2023, and areas under sustainable forest management will be expanded by 10%.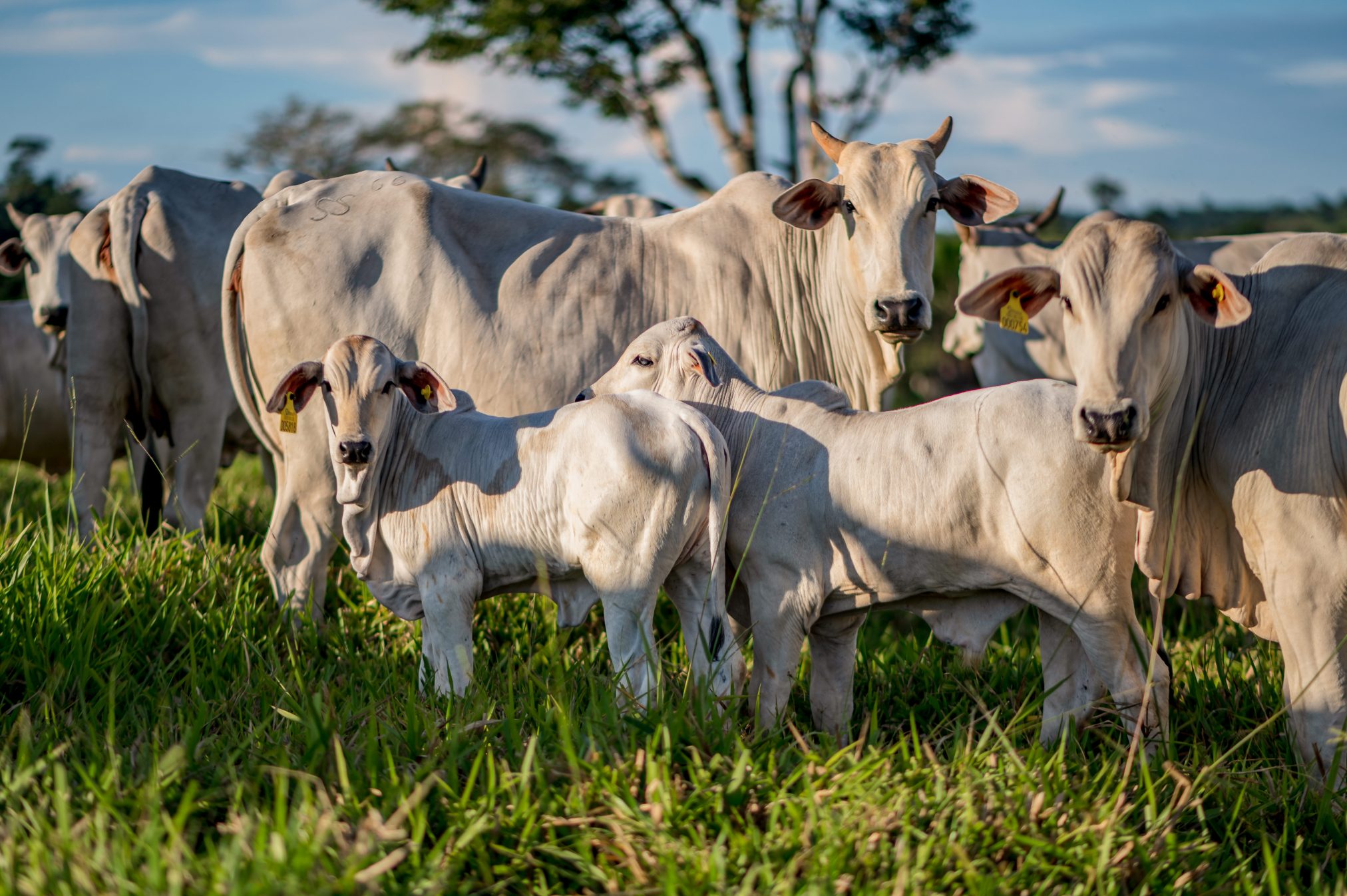 © © Marcus Mesquita Photographer. All rights reserved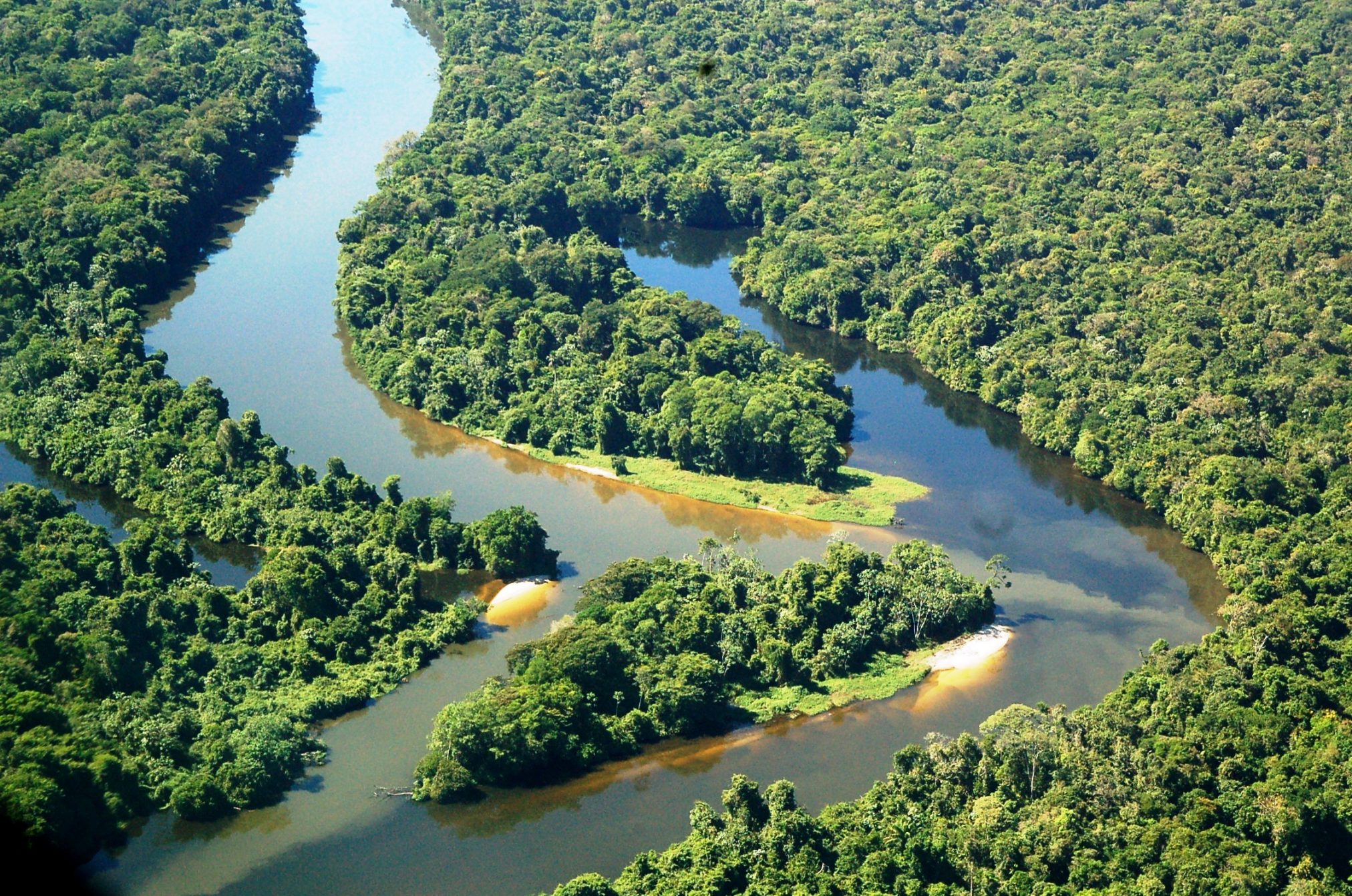 © IDH Copyright
CONSERVE
Whilst accelerating production, this compact aims to simultaneously conserve this area. Conservation goals include, maintaining 60% (Juruena) and 78% (Cotriguaçu) of forest vegetation in accordance to the rights and duties of the Forest Code, eliminating illegal deforestation by 2020 (Juruena) / 2023 (Cotriguaçu), registering 100% of rural properties with the SIMCAR [Rural Environmental Register System] by 2019 and to validate 80%  (Juruena) / 100% (Cotriguaçu) of the CAR by 2020.
INCLUDE
For its inclusion goals the Juruena Compact plans increase ATER in family farming to 3660 families and expand Brazil nut production by 10% by 2020. By 2023, it will regularize 80% of family farming plots of land, increase milk production by 50%, coffee production by 500%, cocoa production by 1000%, urucum production by 1000% , pupunha (palm heart) production by 100% by 2023.
In comparison, in Cotriguaçu technical assistance and rural extension (ATER) will be provided to 3000 families, 80% of smallholder parcel land will be regularized, milk production will be increased by 10%, coffee by 300%, cocoa production by 1000%, urucum by 3000%, and nuts by 30% all by 2023.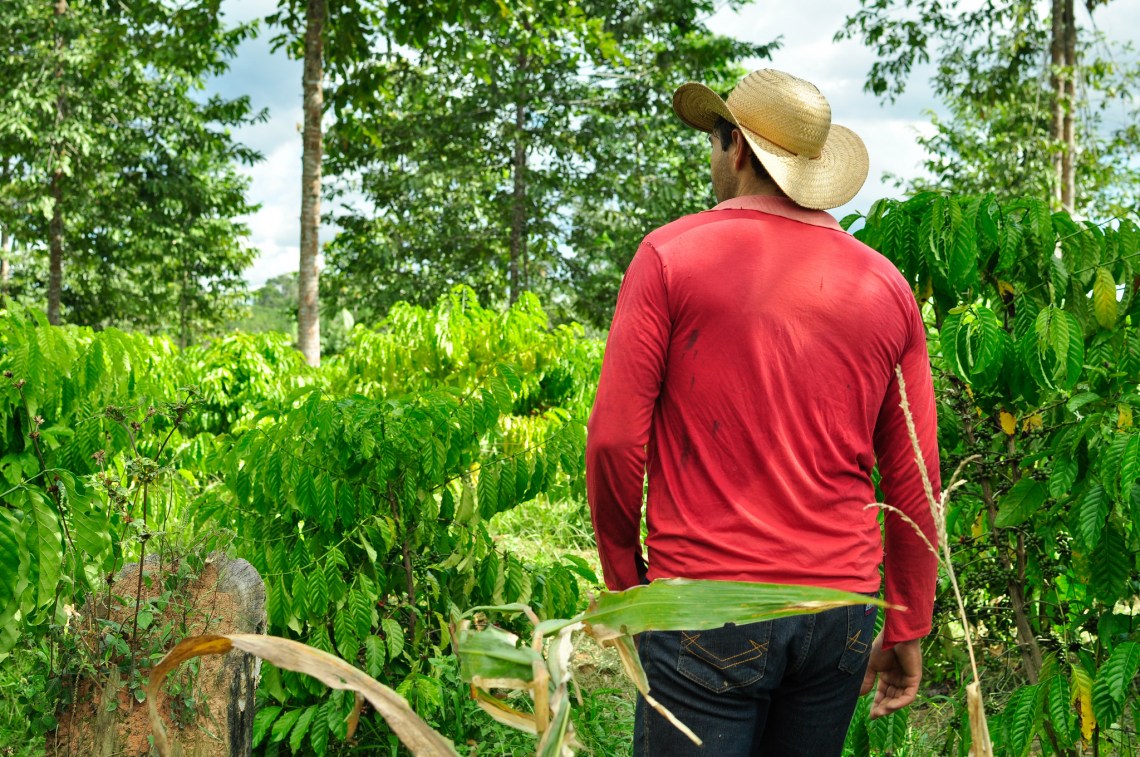 © CIFOR