---
"Healthy and resilient land is increasingly recognized as the foundation of sustainable growth and prosperity in all regions. It could provide the basis of plans to build back better after the COVID19 pandemic and achieve the Sustainable Development Goals.
Investing for healthy and productive land not only supports sustainable development and protects our shared natural resources but can generate commercially attractive returns. In that context, the Land Degradation Neutrality (LDN) Fund offers an effective way for the market to invest in sustainable land management, with land as a new asset class. A trilateral partnership between IDH, Mirova, and UNCCD is setting new industry standards and developing a sustainable business model for investment in land and land restoration by bringing together de-risking public investors and private sector investors. As you will see in this fascinating publication, the Technical Assistance Facility (TAF), run by IDH as the grant-making arm of the LDN Fund, plays a pivotal role at the heart of the LDN Fund Initiative. The Facility has successfully provided resources and technical assistance to a range of project developers in developing and emerging economies worldwide. It is constructing a common platform that promotes strong social and environmental safeguards, enhances rights for people in and around project areas and links restoration to projects that generate decent jobs and livelihoods. To my mind, the TAF really reinforces the credibility of the overall investment process and that strong verifiable restoration results are obtained from the use of LDN Fund capital.
This brief showcases the groundbreaking work of the TAF and the LDN Fund. It introduces cutting-edge lessons learned from the latest LDN Fund investments that have benefited from the tailored services of the TAF. The brief provides a wealth of knowledge generated from various sustainable land management projects across the globe that can transform our understanding of land stewardship. It offers a pathway for smarter and more impactful investment in our collective future."
Louise Baker
Managing Director of the UNCCD Global Mechanism
---
"This publication marks two years of the Land Degradation Neutrality (LDN) Fund and Technical Assistance Facility (TAF) being operational. It is our second joint learning publication since the LDN Fund and linked TAF were launched at the UNCCD COP 13 in Ordos, China, in 2017.
The efforts by our teams and partners are beginning to bear fruit; the LDN TAF is supporting over ten projects pre- and post-investment to help achieve financial close, reduce risks, and maximize social and environmental impacts.  And to date, LDN Fund has made five investments, and many more are to come.
Reducing and reversing land degradation requires innovative and impactful business models. Today, despite COVID, strong market demand for sustainable products and carbon neutrality continues to create further opportunities for land project operators. And we see a new generation of entrepreneurs stepping up, raising more funds and attracting talents.
We are excited to present this learning brief, and especially proud to be able to share case studies on the three most recent investment projects, because after all it is the people in these companies and projects that are making the day-to-day difference, for the farmers and communities they work with, and for the life on land they restore and protect.
Inclusive business and investment also requires investing in building partnerships with governments,  NGOs, and stakeholders. We do not hold all answers to the challenges of our times, but we are working, learning and build and contribute to such partnerships to be part of the solution.
By sharing the insights gained so far, our aim is to inspire, spark and speed-up again more innovation, transparency and partnership, for the development of an inclusive and sustainable land management business sector, and for meeting our global goals."
Gautier Quéru – Fund Director, Mirova
Nienke Stam – Program Director Landscape Finance, IDH
About this publication
---
The LDN Fund and TAF have been operational for close to two years, engaging with more than 100 project owners. The LDN Fund has invested in 5 projects while the LDN TAF is currently supporting over 10 project partners (incl. the 5 LDN Fund investees) in a variety of geographies and value chains. As manager of the LDN TAF, IDH supports learning and knowledge sharing of successful models for investing in nature, beyond the LDN Fund and its projects. As such, this publication builds on our previous publication in 2019, by adding lessons learned from new investments and TA projects, and providing initial overarching reflections. Our learning efforts will continue in 2021 as we aim to analyze additional cases and develop a more interactive learning environment, so that stakeholders can draw lessons and insights from LDN Fund investments to date. Projects already featured will be updated as they progress, providing more refined estimates of the longer-term impact projections that these investments enable.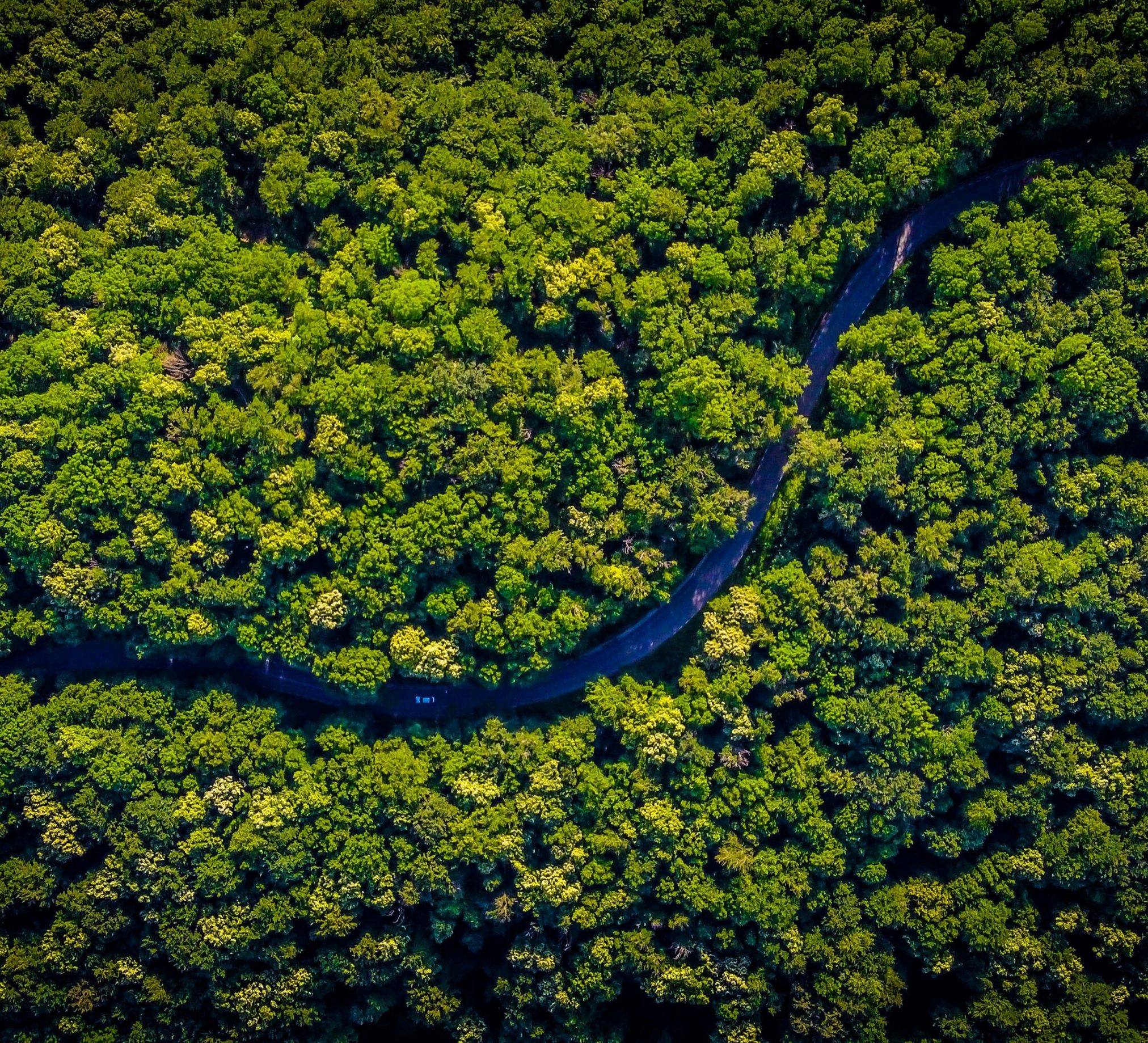 © Vlad Hilitanu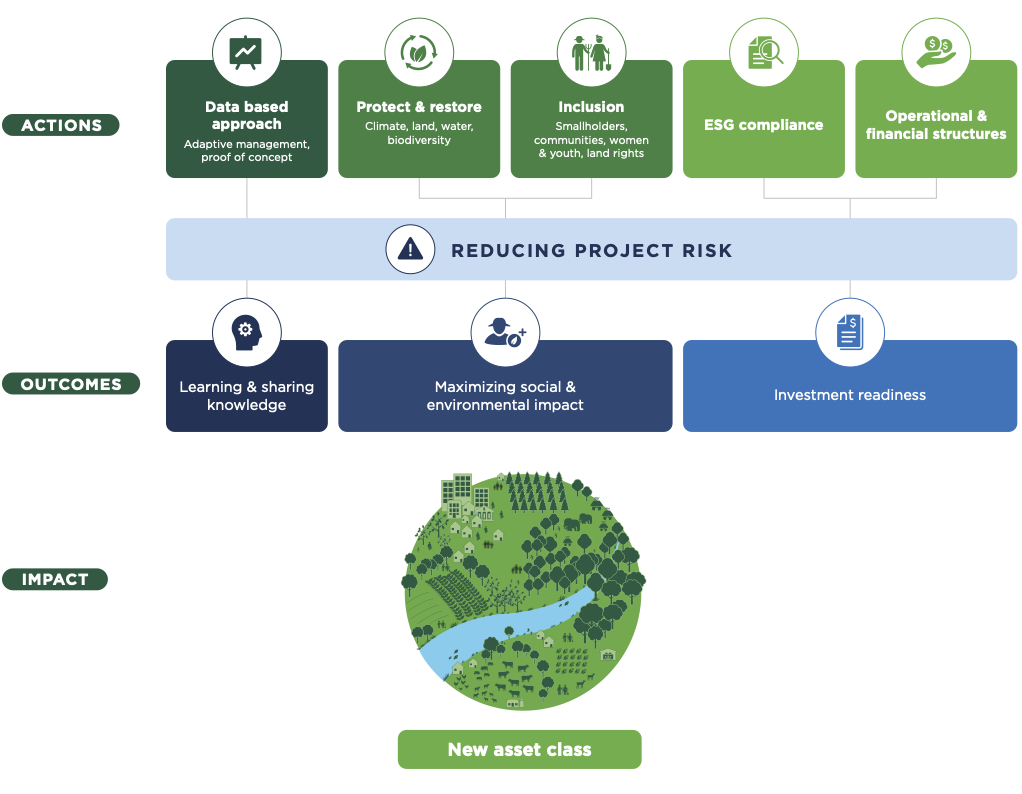 About LDN Fund and LDN TAF
---
The Mirova Natural Capital platform, established by responsible investment specialist Mirova, is dedicated to providing innovative investment solutions to fight climate change and protect landscapes, biodiversity, soils, and maritime resources. The Land Degradation Neutrality (LDN) Fund, co-promoted by the United Nations Convention to Combat Desertification (UNCCD) and Mirova, is a first-of-its-kind impact investment fund investing in profit generating sustainable land management and land restoration projects worldwide. The LDN Fund has secured over US $150 million in commitments from investors. The Fund has 5 investments in its portfolio and this number is expected to continue to grow rapidly.
The Land Degradation Neutrality Technical Assistance Facility (LDN TAF) is the grants-making arm of the LDN Fund and is managed by IDH. The LDN TAF can provide grants and repayable grants to (potential) LDN investment projects. The aim is to improve technical quality and strengthen environmental and social impacts, strengthening project design and enabling the investment project to meet the LDN Fund investment criteria. The TAF also supports projects post-investment to reduce project risks and increase positive social and environmental impacts, as well as to better monitor their impacts and practice adaptive management more effectively. Current donors to the LDN TAF are AFD and the GEF/WWF.
For more information about this publication, contact:
Thomas Duurland,
Program Manager Landscape
Acknowledgements
IDH, The Sustainable Trade Initiative wishes to thank the following people for their cooperation and valued contributions (in alphabetical order by organization): John Warrington from Cacao Oro; Kate Mathias, Andrew Mitchell and Stephanie Doig from Miro Forestry; Gautier Quéru, Johann Fourgeaud and Sarah Maillard from Mirova; Sheryl Loke and Teresa Law from Mountain Hazelnuts; James Rawles from WWF. The report and its contents are the sole responsibility of IDH.
About IDH the sustainable trade initiative
IDH convenes companies, civil society organizations, governments and others in public-private partnerships. Together, we drive the joint design, co-funding and prototyping of new economically viable approaches to realize green and inclusive growth at scale in commodity sectors and sourcing areas.
IDH is supported by multiple European governments, including our institutional donors: the Netherlands Ministry of Foreign Affairs (BUZA); the Swiss State Secretariat of Economic Affairs (SECO); and the Danish International Development Agency (DANIDA). We also receive support on specific projects and programs from donors, including the Norwegian, American, British, and French governments. We work with over 500 companies, civil society organizations, financial institutions, producer organizations and governments in 11 sectors and 15 landscapes in over 50 countries worldwide