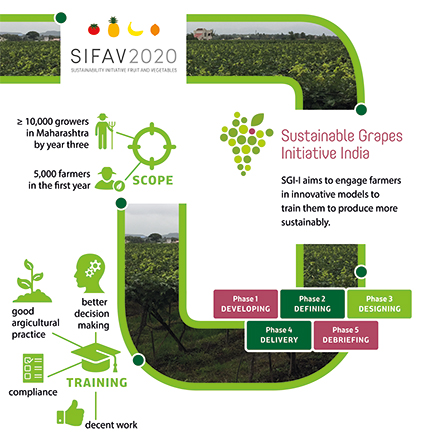 In 2014, SIFAV partners including Dole, Univeg, Levarht, Jaguar, ICA Sweden, Superunie, Syngenta and Timerfruit decided to form a working group to discuss their interest in sourcing sustainable grapes from India.
With a public commitment to sustainability, these organizations encouraged SIFAV to look into possible collaborations in India which could accelerate the supply of sustainable grapes.
SGI-I is a direct outcome of this push in market demand.
A first step to develop a program approach was taken in December 2015.