Accelerating responsible soy in a move towards 100% responsible production
Sorriso is a municipality in the Mato Grosso state of Brazil and the world's largest grain producer. Its economy is strongly linked to intensive production of soy and corn, occupying a large part of its territory. It is also located in a transition region between the Cerrado and the Amazon Biomes. The total area of the municipality is 934.755 ha, of which 607.000 ha is dedicated to annual crops and 285.000ha of preserved native vegetation.
The grain production in Sorriso correspond to 3% of total national production, with more than 5.6million tons of grains (soy and corn) produced over only one crop season and more than 26 thousand tons of cotton. Moreover, the land occupation is highly consolidated, meaning that the horizontal growth rate of the grain planted areas have been close to stable over the last few years. Deforestation rates have also fallen drastically, now occurring mainly in the settlements, making Sorriso practically a deforestation-free municipality for grains.
The PCI Regional Program in Sorriso is a long-term development plan with targets comprising production, conservation and inclusion. The main objective is to transform Sorriso into a key sustainable sourcing area for grains and family agriculture products, generating
sustainable development through the engagement of both public and private local and state actors committed to time bound targets for implementation. The Compact itself is made up of 19 signatories from the public sector (state and local), private sector, civil society and producers. This cooperation will support farmers and traders growing responsible soy in the region and help to develop a jurisdictional market approach to move towards 100% responsible production.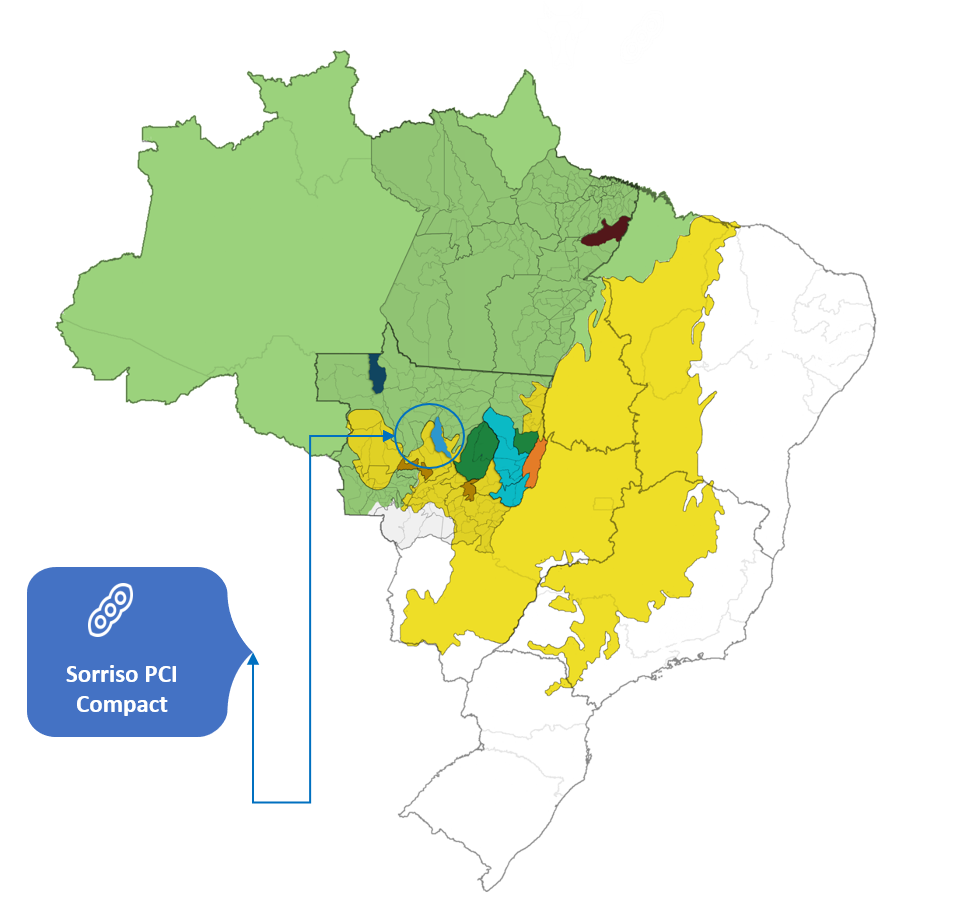 The Compact also includes Field-level Programs such as:
Cultivando Vida Sustentável– CAT Sorriso
Read more on this program here.
Local producers, state government officials and civil society groups in Sorriso signed a joint Memorandum of Understanding (MoU) to adhere to the state Produce, Conserve, Include (PCI) strategy through inclusive and profitable production, coupled with economic growth and reducing CO2 emissions. The MoU followed 12 months of engagement with local stakeholders, led by IDH, Clube Amigos da Terra, CAT Sorriso and Natcap Soluções Sustentáveis. Read more
• The Sorriso PCI Program provides an enabling environment for companies to implement and
advance on their Responsible soy sourcing guidelines, through connecting local production of
RTRS with credit demands, with possibility to develop a physical soy sourcing pilot.
• Creates opportunities for companies to invest in emission reductions by supporting co-funding programs that promote forest code implementation, especially focusing on the recovery of degraded land and riparian areas, both generating GHG emissions reduction.
• Ready to be one of the first models for RTRS jurisdictional approach, through partnership with CAT Sorriso. There is the opportunity to boost RTRS over "Alto Teles Pires region" which comprises different municipalities around Sorriso that have the potential to spread good practices on soy production.
Sorriso PCI Compact Goals
PRODUCE
The Sorriso Compact aims to increase corn ethanol production and boosting the use of its by-products in the regional development, increase solar energy up to 10 MWh, soybean production under RTRS up to 150 thousand hectares, and increase the area of ​​planted forests up to 50 thousand hectares by 2024. It also plans to foster increased poultry and chicken meat production from the region, expanding pig production by 40%, and fish production by 100% by 2024.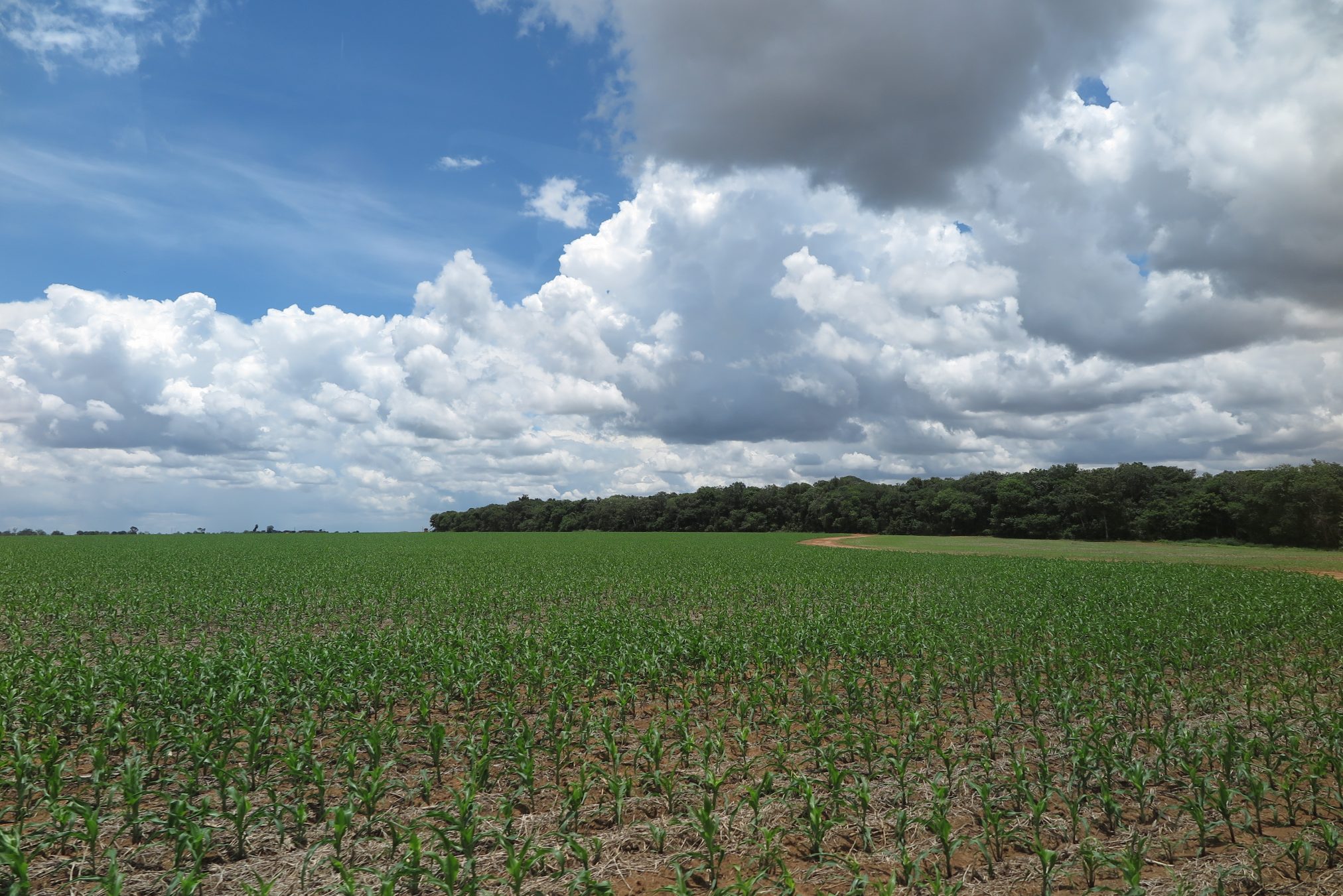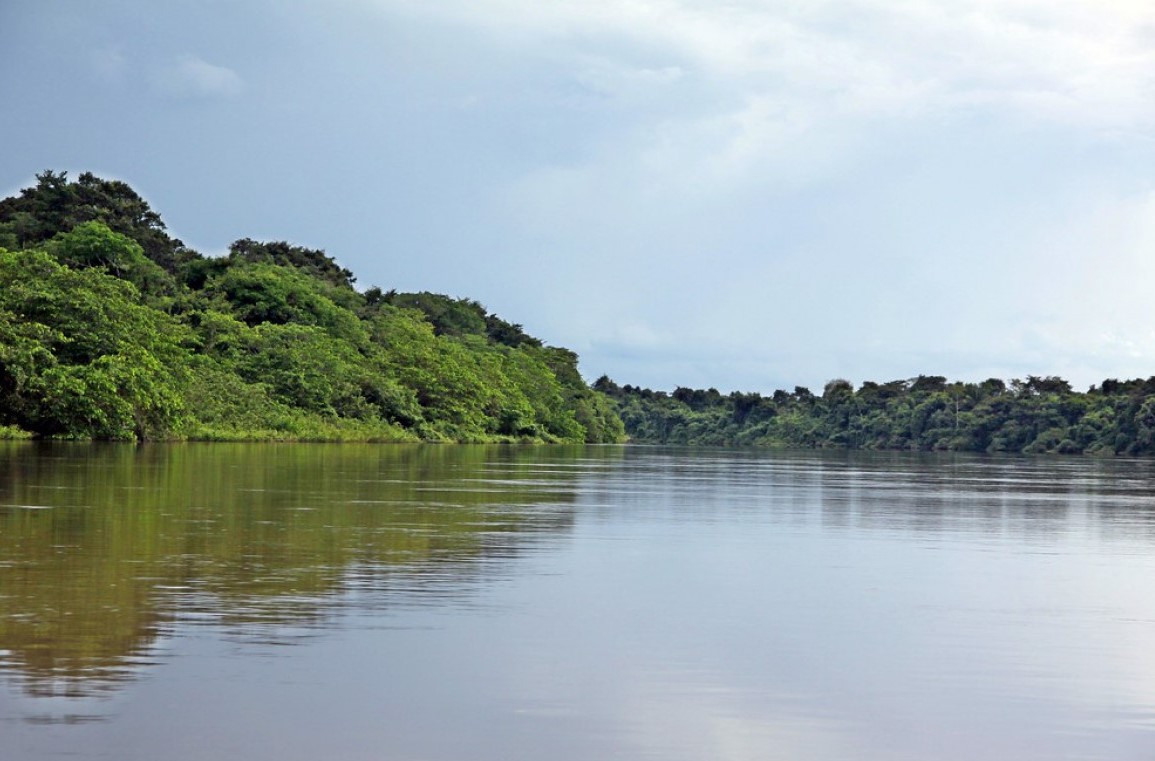 CONSERVE
Alongside production, the Sorriso Compact will also focus on conservation. Aiming to eliminate illegal deforestation and recover 100% degraded APP by 2024. It will also qualify 100% of the CAR for further validation of the SEMA-MT until 2019, and register 100% of rural properties in SIMCAR by 2019. Finally, it will support the fish production chain in the processes of environmental licensing and regularization.
INCLUDE
Inclusion is a critical element of the PCI strategy. Sorriso will include smallholders through its plans to increase ATER in family agriculture to 290 families, regularize 100% of family farming plots, increase milk production by 50%, honey production by 50%, fruit production by 100% and horticultural production 50% all by 2024.