Public–private partnerships provide the opportunity to develop sustainable practices and improve the livelihoods of the people working in tea supply chains.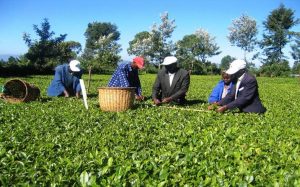 One of our longest-running of this kind is in Kenya, with the Kenya Tea Development Agency (KTDA) and Unilever. Launched in 2008, it enabled 86,000 farmers – including around 45,000 women – to train at Farmer Field Schools for guidance on how to share best agricultural practices, increase yields, improve quality and improve their health and nutrition.
The programme facilitated the transfer of knowledge on tea management practices between as many farmers as possible. Through their training, Farmer Field School farmers and graduates share what they have learnt with other farmers, creating a knowledge spill over effect.
As a result, around 580,000 farmers have met the standards for Rainforest Alliance farm certification. In 2016, with the Farmer Field Schools fully embedded, the Farmer Field School methodology has become embedded in the KTDA organization. The FFS approach also inspired programmes in Tanzania, Malawi, Rwanda and Vietnam.
Unilever, IDH and KTDA are now continuing the partnership in the area of financial literacy, gender and are already collaborating under IDH's Initiative for Sustainable Landscapes in Kenya to conserve Kenya's Mau Forest.
Click here for more information on the results of the Farmer Field School program in Kenya