IDH is proud to share positive first results from field-level projects in partnership with Unilever Tea Kenya and James Finlays Kenya, coordinated through the Gender Empowerment Platform in the Kenyan tea sector. We have celebrated the graduation of peer educators in Unilever Tea Kenya's HERfinance program, and women managers at James Finlays Kenya graduated from their women in leadership program.
These programs have resulted not only in a boost of skills and financial competence, but also of self-confidence — with more women putting themselves forward for higher-level job openings, helping to shift outdated, cultural Kenyan gender and financial norms in the workplace and in the home.
The Gender Empowerment Platform
Since 2017, Gender Empowerment Platform (GEP) aims to address gender issues and gender-based violence in the Kenyan tea sector. It is the platform's belief that women are key to driving growth and sustainability — however in Kenya, possibilities for women to engage in supply chains have traditionally been limited, for example, women are often financially excluded. Through the GEP, IDH and multiple companies are cooperating on field-level projects addressing gender and gender-based violence (GBV) in the Kenyan tea sector.
Addressing financial literacy and household decision-making
As part of the GEP, it emerged that financial literacy and household decision-making programs could be key to addressing gender and GBV issues. Seeing the need for more research into this, IDH undertook a scoping study in conjunction with the Business for Social Responsibility (BSR) HERfinance project, which works to expand financial inclusion of both male and female low-income workers in global supply chains. The study revealed that although all the workers interviewed were financially included in the sense that they were already paid in a formal bank account, gendered norms and unequal power relations shaped and limited female workers' ability to fully leverage financial products and services and take control of their finances.
Unilever Tea Kenya (UTK) is one of the industry's frontrunners in addressing gender and GBV issues. Since 2017, UTK, together with IDH, has been working on a field-level project to raise greater awareness of these issues among workers, and help tackle them through entrepreneurship skills and financial literacy. As part of this project, the BSR HERfinance program to address financial literacy and household decision-making was rolled out on the UTK plantation in 2018.
The six-month, six-module program used a ToT (Training of Trainer) model to train employees as peer educators who then share their knowledge with fellow workers. Over 180 peer educators were trained in the plantation's social halls and resource centres. Empowered with knowledge of financial planning, budgeting, savings, borrowing responsibly, talking about finances with your family, and local financial products and services, the HERfinance graduates are now passing on their learnings to over 3,000 workers in the tea fields and factories before they start their working day.
IDH and Unilever will remain engaged through the GEP and are discussing the continuation of the project beyond HERfinance — with the aim of bringing additional financial literacy skills into practice through entrepreneurship modules and implementing further activities to raise awareness of GBV and women's empowerment.
Project results: key figures
Increase in confidence to meet family's needs
After the intervention, 88% of respondents reported being able to meet their family's needs compared to 75% before the intervention.
Increase in open communications around finances amongst spouses
After the intervention, 45% of respondents reported involving their spouse on decisions around spending, investment and savings, compared to only 32% before the intervention.
Increase in savings in formal financial institutions that offer greater safety
There was an increase in the ability to save, as well as an increase in usage of formal saving methods (bank account, registered savings groups) with 77% of respondents reporting using a formal savings method after the intervention, compared to only 37% before the intervention.
Increase in responsible borrowing and decrease of risky behaviours like borrowing from informal money lenders with high interest rates
After the intervention, 90% of respondents reported borrowing from a formal financial institution compared to 75% before the intervention.
Case studies from UTK
"I am now knowledgeable about loans and interests and I can hold meaningful conversations with the bank officers. I no longer go to loan sharks, instead, I save for the future, like buying a cow, and for emergencies. I have managed to save Ksh. 9,000 in 5 months to buy a cow. I have also started to make joint decisions with my wife, and we started making a contributory pay for health insurance on a monthly basis." – Peter, male peer educator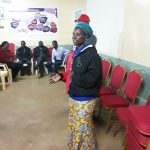 "Before the intervention, I would spend all my money but now, I start by saving for my child's education and investing in my business first. Thanks to the trainings on financial literacy, I was inspired to use my savings to start a business selling groceries and vegetables. I have also shared the learnings with my husband, and we are now saving together towards a common goal." – Josephine, female peer educator
Finlays women in leadership program
Finlays is one of the largest plantation companies in the Kenyan tea industry and is a frontrunning member of the GEP, committed to opportunity, fairness and equality, and providing an inspiring fulfilling and adaptable workplace. To enhance the empowerment of women in the workplace, Finlays has been working with IDH since 2017, developing a strategy focused on skills development and to increase the number of women workers putting themselves forward for any available leadership opportunities.
One of the key workstreams has been the implementation of the ambitious leadership program for women, providing 9 months of intensive management training in cooperation with the Kenya Institute of Management.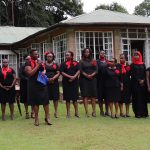 This April, Finlays and IDH celebrated with 26 women at a professional graduation event, where new graduates were celebrated and given a platform for sharing their personal testimonies — providing insights into how the program advanced their leadership skills and empowered them to effectively and confidently manage their work and teams.
In the words of Janet Ruto, Gender Empowerment Manager at Finlays: "The journey to leadership excellence for the 26 women has been a moment of growth and self-discovery. The graduates managed to address the imposter syndrome and are now radiating more confidence. Many have   been putting themselves forward for opportunities within the board of Finlays and the country at a large. Learning is a process; the graduates continue to learn, unlearn and relearn."
Watch the video to learn more about gender empowerment in Kenya with Finlays.
In addition to the leadership program for women, IDH and Finlays are increasing women leadership through various other activities, including peer-to-peer mentoring activities on management levels, which has assisted 60 younger managers to grow in their positions.
We reached 218 women workers to develop knowledge and skills on financial literacy, sexual and reproductive health and life skills, many of whom are now leaders and influencing in women committees, gender committees and village committees.   The program has afforded the opportunity to enhance and develop the technical skills of 20 female employees through an apprenticeship program. This apprenticeship program addresses the low representation of women in technology-based jobs such as plumbing, mechanics, machinist, carpenters, and welders. Next to this, Finlays has reached the majority of its workers and dependents through awareness raising sessions on GBV and policy awareness, as well as more than 1000 workers on financial literacy topics.
Counting on the future
Through the GEP, IDH and partners will continue to work together to address gender issues, with the goal of reducing the occurrence of GBV in the Kenyan tea industry by 2020. IDH will continue to work with UTK to promote financial inclusion and women in leadership, as well as completing a broad three-year cooperation with Finlays to strengthen GBV awareness and reporting mechanisms, facilitate economic empowerment, and increase female leadership.