The apparel industry is one of the world's largest industries, generating around €1.5 trillion in annual revenues and employing over 50 million people. Often a catalyst for economic growth in largely agrarian economies transitioning into industrial production, the apparel sector is also responsible for high environmental impacts and social challenges such as cheap labor, and exploitative, unsafe and polluting factories.
To address these challenges, IDH is developing sustainable business models, policies on public private projects, and collaborative improvement programs in some of the key apparel producing countries including China, Vietnam, Pakistan and India.
Establishing a sustainable manufacturing framework
IDH apparel program has two main objectives: aligning standards across the apparel industry, and proving the business case for company practices that focus on the social and environmental impacts of apparel manufacturing.
Driving sustainability in the apparel sector is hampered by a myriad of auditing and assessment standards. IDH apparel program promotes harmonization in standards to shift away from compliance to capacity building to address the root causes of unsustainable practices.
On the social side
worker engagement and productivity training will improve managers' understanding of employee perspectives and improve working conditions, which has proven to have positive effects on worker satisfaction, and decrease worker turnover, rework and return rates.
Watch the video to find out more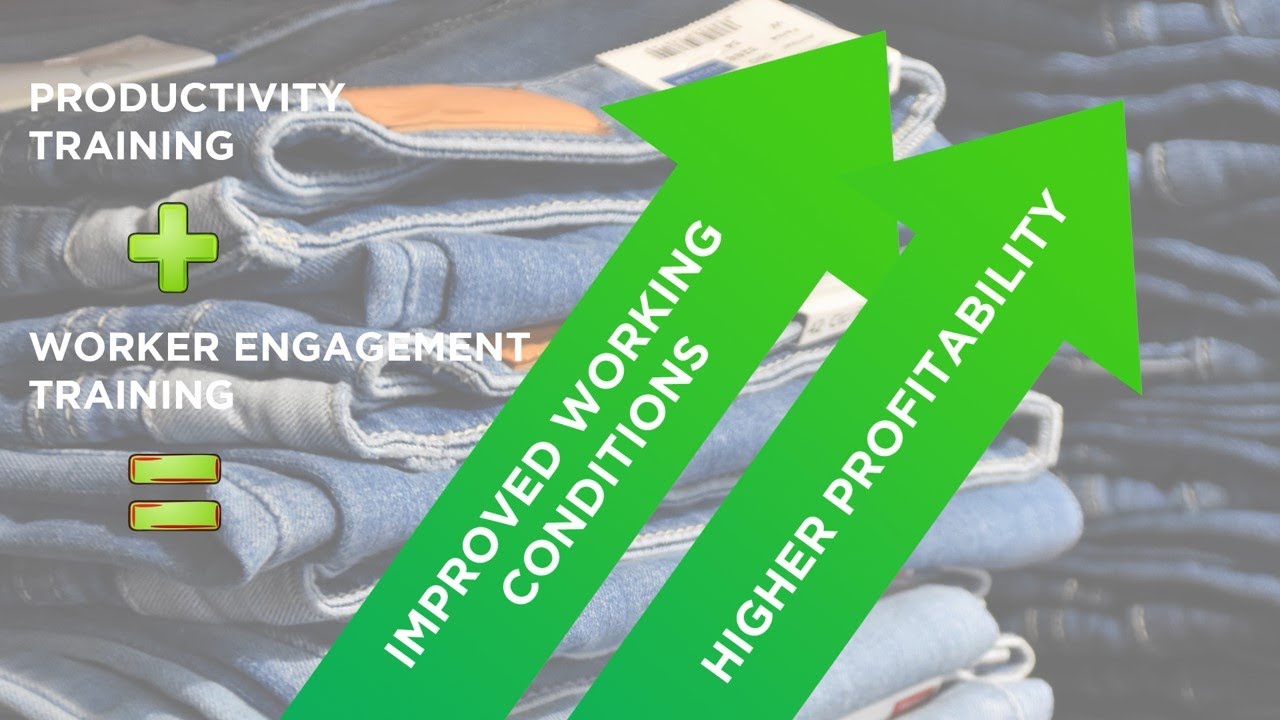 On the environmental side
IDH drives improvement in:
Energy efficiency and greenhouse gases
Air emissions
Wastewater treatment
Use of chemicals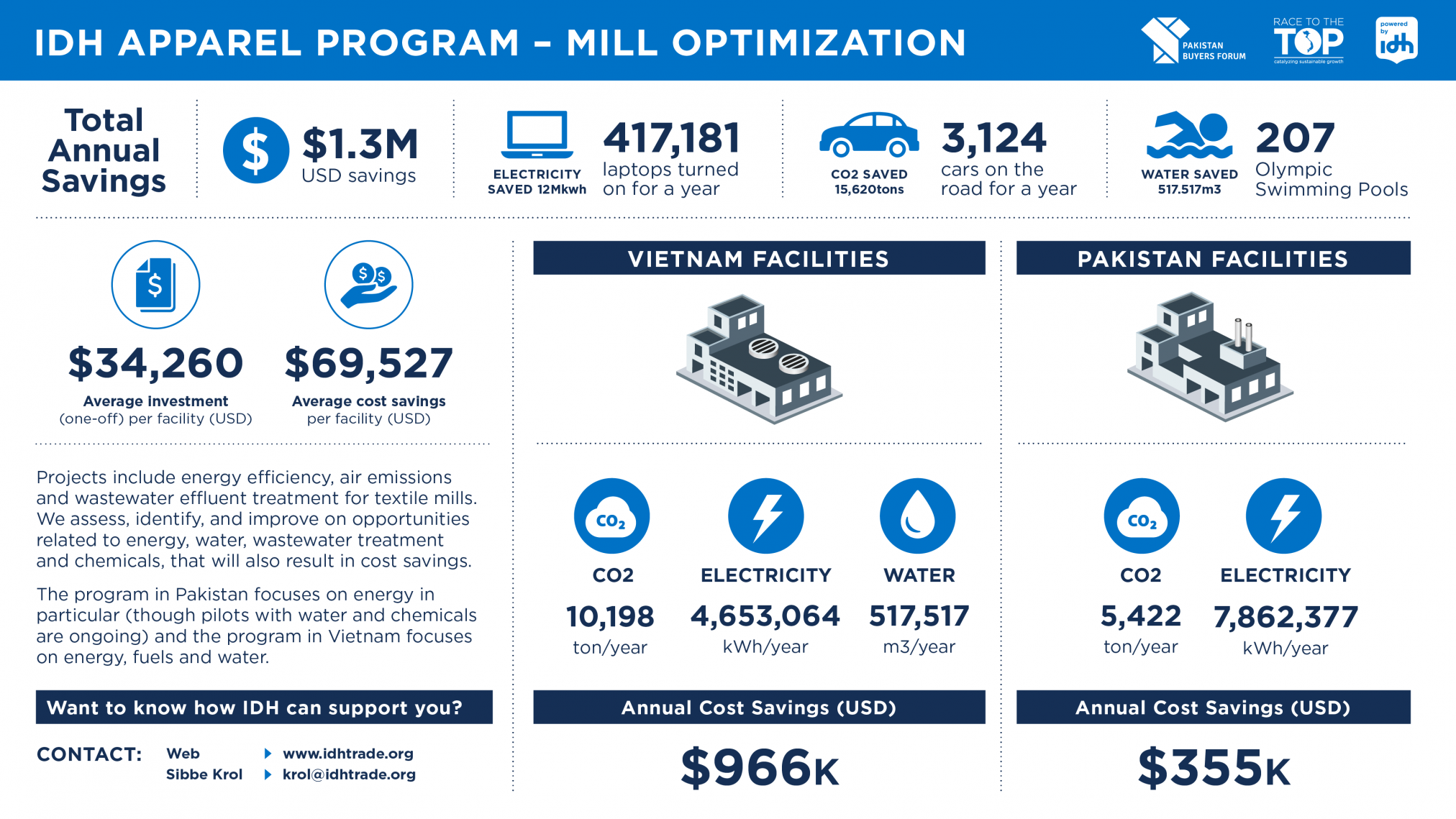 Listen to Lewis Perkins, president of the Apparel Impact Institute, and hear how we are upscaling our work that has already generated huge savings for textile mills and laundries.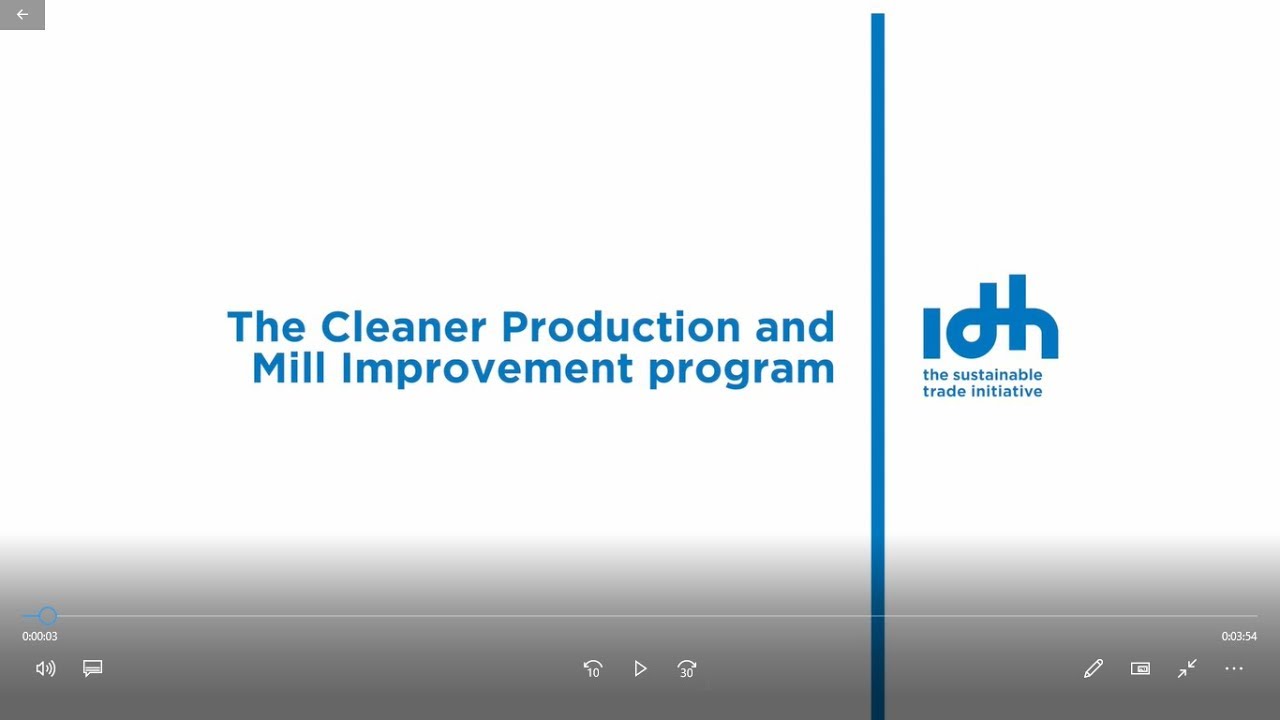 Driving marketing transformation in apparel
The apparel sector is often characterized by a "race to the bottom", and IDH aims to revert this to achieve industry-wide transformation in terms of harmonization, sustainability and working conditions. IDH brings together brands, public representatives, sector associations and CSOs to learn about and address sustainability issues in the industry, and to identify solutions and recommendations to develop a more sustainable apparel sector. The platform that are set up to identify improvement areas (such as the Race to the Top platform in Vietnam and Pakistan Buyers' Forum), help identify opportunities for sustainable business models. They subsequently provide a jumping off point for starting pilots to develop and demonstrate best practices. These, in turn, help inform policy around sustainable business practices, moving forward a sector association, ministerial policy, or the industry as a whole.
In 2018, IDH continued the pre-piloting and piloting of Life and Building Safety (LABS) to improve working conditions in terms of occupational health and safety (OHS) in the apparel sector. So far, seven brands and retailers are joined with the program. In the expansion stage in 2019, they will apply and monitor harmonized life and building safety standards to avoid deadly fires and collapses; and improve working conditions in the industry.
In Vietnam, IDH has scaled it's work on empowering workers and improving the dialogue between workers and management in the Race to the Top (RttT) program. This results in improved working conditions as well as higher productivity. Next to this, IDH has played an important role in growing environmentally sustainable production, by expanding and showcasing business cases that reduce energy and water consumption in Pakistan and Vietnam. IDH looks to scale this further by rolling out cleaner production programs on a regional level through the Apparel Impact Institute. The Institute was developed in 2018 and has begun engaging mills. It will start delivering impacts from 2019 onwards.
The Life and Building Safety (LABS) program is a private sector-led and funded initiative, facilitated by the LABS Foundation. Since 2019, LABS has been striving to increase the safety of workers in the apparel and footwear industry in Vietnam and India.
LABS organizes activities to identify and solve risks related to fire and electrical hazards, structural building safety, and evacuation to improve worker safety. LABS leads and coordinates processes with associated firms for the program to help factories become and remain safe.
Since launching, LABS has reached over 564,750 workers in India and Vietnam to provide safer working conditions and collaborated with factories to remediate pressing safety issues. As of December 2021, approximately 63% of the issues identified across 265 factories in both countries were remediated because of LABS' intervention.
Operating in a complex and dynamic value chain, LABS Initiative recognizes upcoming challenges. The program, with it's strong coalition of global brands will continue to convene key industry stakeholders and decision makers including private sector, governments, Civil Society actors and NGO's to unlock resources and work jointly towards preventing and mitigating fire, electrical, and structural risks in the apparel and footwear industry.
The apparel program of IDH has a long standing partnership with the Sustainable Apparel Coalition (SAC). The SAC was founded to address some of the apparel industry's most systemic challenges: the lack of a common language, and a tendency to use comply-or-die type of measurements that are unsuitable for developing a continuous improvement approach. With its Higg Index, the SAC makes a strong contribution to the apparel program's objective of streamlining assessment standards.
The Higg Index creates a common language and helps factories formulate a program for continuous improvement. The tool can help deepen the relationship between buyers and suppliers by assessing a factory at a point in time, awarding an evaluation score, and making suggestions about improvement areas, linked to existing impact programs where possible. Moreover, the Higg Index is an online platform allowing manufacturers to share data. By sharing best practices online, factories enable other factories to benefit from learnings.
Although to date the SAC has primarily promoted the use of the Higg Index among large-scale companies, Small and Medium-sized Enterprises (SMEs) are increasingly becoming a part of its scope. A pilot project is currently encouraging SMEs in the apparel sector to make use of the Higg Index. 
Vietnam is the world's number four exporter of apparel and footwear products. Employing 2.5 million workers, of which 80% are women, the industry is a key source of industrial employment for the country. In addition, it is the second biggest export industry. Initiatives such as the Trans Pacific Partnership (TPP), a potential Free Trade Agreement with among others the United States, and increases in manufacturing costs in China could cause Vietnam's already rapid growth in apparel and footwear production to dramatically increase with a subsequent increase in milling activities. There is significant opportunity and need to provide incentives for sustainable investment in order to unlock additional capital. This coincides with the Vietnamese Government's plans for continuous improvement of the apparel sector for 2015-2020.
Race to the Top, which was launched in 2015, will add value to the above by stimulating dialogue among stakeholders in Vietnam's apparel sector.
In 2017, the Mill Optimization program, one of the components of the Race to the Top program, showed improvements that have been achieved with the first 3 mills that take part in pilot program: 150 Olympic swimming pools, electricity to turn on 19.662 televisions for a year and 2.629.000 USD in savings. The Mill Optimization program includes projects around energy efficiency, air emissions and wastewater effluent treatment for textile mills and laundries.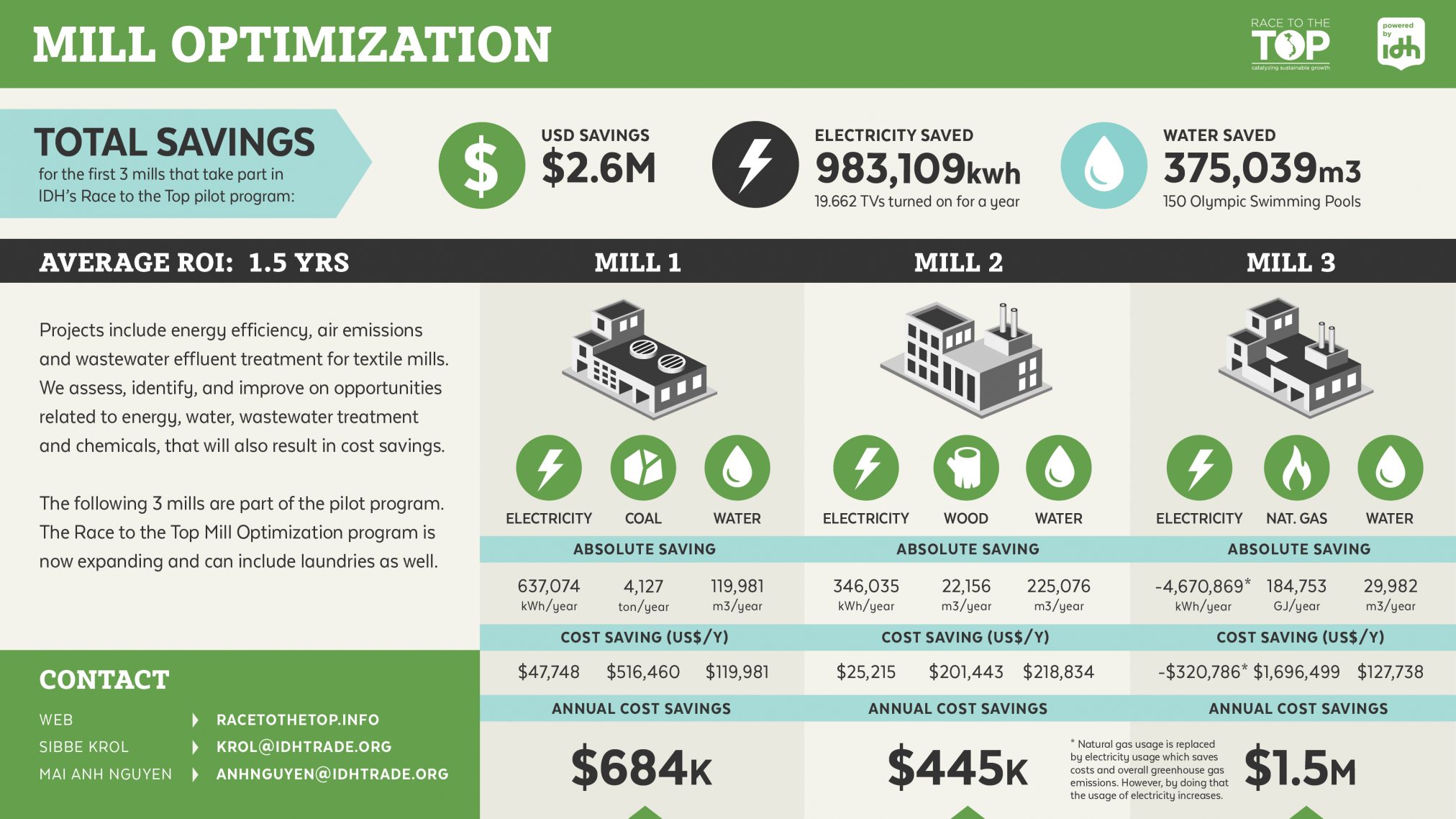 The social and environmental issues that exist in textile industries in developing countries are often so complex that a single company cannot create significant change. Therefore, a broad coalition of Dutch companies, industry associations, labour unions, civil society organizations and the Dutch government have signed an agreement on international business conduct in the garment and textile sector ("The Dutch Covenant"). Its aim is to improve working conditions, prevent pollution, and promote animal welfare in production countries. The objectives of the Dutch Covenant and IDH's apparel program are closely aligned. Therefore IDH is a formal supporting organization of the Dutch Covenant. We actively participate in meetings and explore where our activities can support the covenant and/or its signatories and vice versa.
The textile industry is the largest manufacturing industry in Pakistan, and continues to be the second largest employment generating sector in the country. In January 2014, the European Union granted GSP Plus, a preferential trade status, to Pakistan. This has increased Pakistani competitiveness in the EU.
Our shared goal in Pakistan is to improve productivity and compliance to all the requirements under the GSP Plus status through the Pakistan Buyers' Forum. The Pakistan Buyers' Forum works towards a larger sustainable supplier pool to draw from (improving the competitiveness of Pakistan production) and cleaner and more equitable production in Pakistan. The coalition focuses on risk remediation, retention of GSP Plus, positive exposure, and functions as a means for raising policy and regulatory concerns through a dialogue with the Pakistan government, together with the ILO, IFC, and Netherlands embassy.
In Suzhou, China, NRDC's Clean by Design program targets the environmental impacts that are associated with textile mills. The program pushes the Chinese apparel sector toward sustainable manufacturing practices, by implementing ten different interventions. These interventions focus on areas such as insulation and heat reuse. With its approach, Clean by Design demonstrates that investments in environmental performance can yield returns in less than a year. IDH supports the most recent iteration of the Clean by Design program and explores to replicate the lessons learned in new locations.
Through Productivity & Engagement projects, IDH aims to increase productivity and  worker satisfaction. Activities that are being undertaken are factory assessments, workshops, training and dialogue.
Creating for example continuous improvement teams where workers views are taken into account improves worker satisfaction, helps with worker retention and reduces rework rates. A pilot in China with 53 factories had an ROI of 1 year. 
IDH co-funds Mill and Factory Optimization projects, to reduce water and energy consumption, and increase renewable energy for reducing greenhouse gas. By demonstrating that sustainable business can be more competitive than the traditional way of doing business, we create models that are scalable and built to last.
Best environmental practices have been implemented throughout Asia, saving energy and money, thus reducing greenhouse gas emissions, improving sustainability and competitiveness. In China, best environmental practices have been implemented, by dozens of textile mills totaling more than 200 best practices to save up to 36% of water use, 22% of energy use, 61000 tons of coal and 36 million kWh electricity reduction, as well as millions of dollars. 
Fostering worker-management dialogues
A case-study on how dialogues between workers and management in factories are improving working conditions and productivity.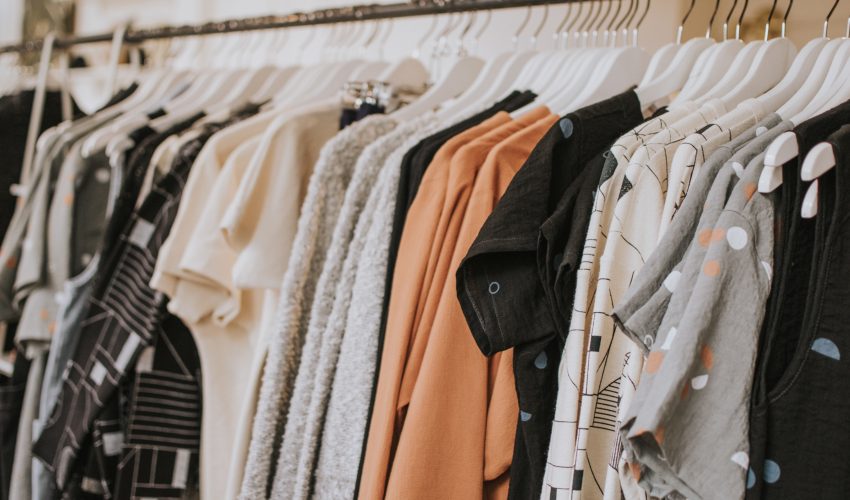 In many apparel factories, dialogue between workers and management is limited. This limits the ability of workers to raise their concerns, which fuels dissatisfaction and in turn, hampers productivity.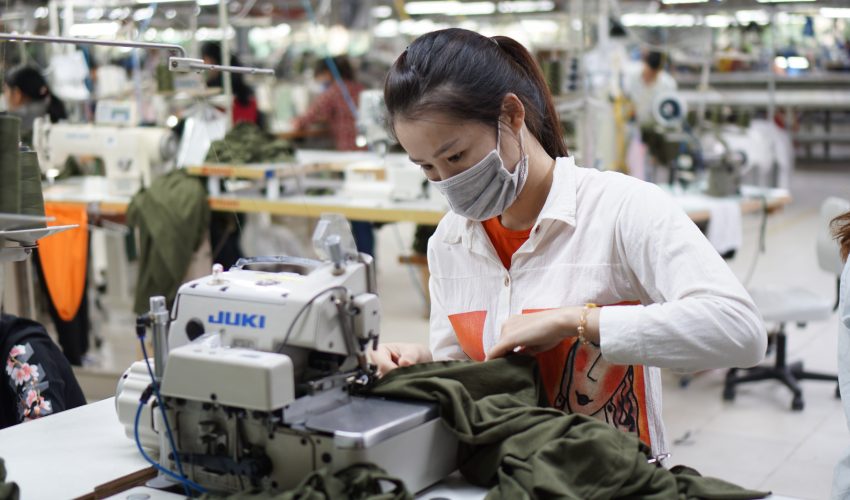 Together with apparel companies, the Vietnam government, and dialogue experts (international and local), IDH organized a change mechanism. We developed and rolled out a curriculum comprised of dialogue and lean training methods within factories to deliver soft skills training to management and supervisors, as well as organize elections of worker representatives and train their dialogue skills, to be able to build trust, raise issues, and develop solutions.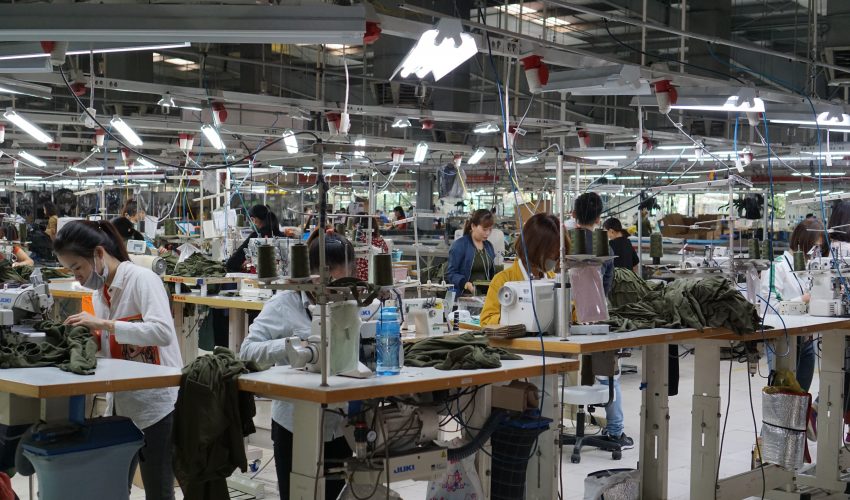 Interventions by IDH resulted in the installation of improvement circles, where workers resolved issues together with management. These improvements led to reductions in worker turnover (5%-points, from 13 to 8 % per month) in factories, while boosting productivity and reducing rework rates. This increases profitability and the bandwidth to further improve working conditions.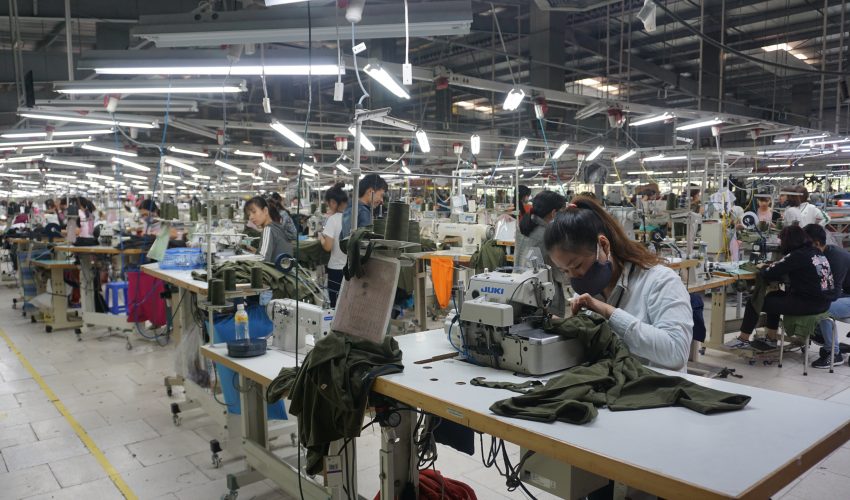 The program is working with a growing number of factories, but also scales its work by linking the learnings back to sector associations and the local government. The results have been used in workshops which IDH co-hosted with the Ministry of Labour, Invalids and Social Affairs, demonstrating the viability of labour code reform and the ratification of ILO convention 98 on collective bargaining.
Contact us for more information
Driving towards socially just and environmentally sustainable apparel manufacturing