Increasing demand and protecting the environment
Our Palm Oil program supports the production of traceable and sustainable palm oil at scale. We do this through partnerships with local and international companies and governments in Indonesia and Malaysia, and by working on the demand side in Europe and India.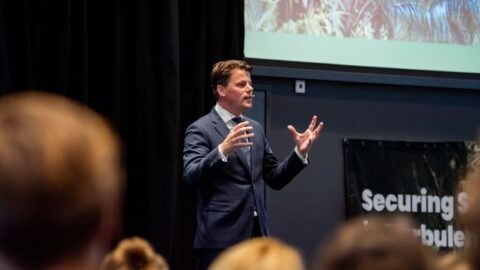 Watch here a recap of our latest Sustainable Palm Oil Dialogue 2022: Securing Sustainability in Turbulent Times
Palm Oil in the Global Market
The 4th edition of the Sustainable Palm Oil Dialogue took place on 20 October 2022 in Hoofddorp (The Netherlands) and brought over 300 decision-makers, academics, and NGOs together with more than 20 speakers to exchange ideas on how communication, innovation and legislation can accelerate the positive impact of sustainable palm oil in Europe.
Palm oil companies have many interests in delinking their palm oil products from deforestation, including a reputational one. Through our palm oil market program, we aim to mainstream the uptake of sustainable palm oil. Larger uptake will create benefits of scale, reducing sourcing costs. And increased demand will create economic incentives for palm oil producers to delink deforestation from their production and implementing good agricultural practices.
In our market program we are:
Advocating

an inclusive (and standard neutral) approach for the Indian market for Minimum Criteria for Sustainability in the Import of Palm Oil.

High-level policy convening in response to the demand of (downstream) Indian market stakeholders to build a level playing field and increase the uptake of responsibly sourced palm oil.
Coordination with key CSO stakeholders and building partnerships with Rainforest Alliance, WWF and RSPO among others on projects to address deforestation-risk in palm oil import volumes to India midstream and downstream supply chain actors.
Convening policy, market and sustainability action in India through the Steering Committee at I-SPOC, to enable a coordinated approach to build awareness around responsible sourcing and palm oil imports.
Publishing periodic/yearly market data reports on the uptake of sustainably produced palm oil to monitor the delivery on targets by governments (with a focus on Amsterdam Declarations Partnership signatories), companies and sec­tors for Europe and individual countries.
Developing strong supply chain connections between the stakeholders on the market end and producing countries via the creation of SourceUp, where sustainable palm oil is produced at increasing levels.
Convening public-private partnerships at European and national levels, through the European Sustainable Palm Oil (ESPO) with MVO and EPOA*, to enable shared commitment on targets on sustainable sourcing, to strengthen policy frameworks and create an enabling environment which supports the mainstream uptake of sustainably produced palm oil.
*Official statement from EPOA: "After setting up and effectively implementing the EPOA strategy in the past decade, the EPOA board members decided to officially dissolve EPOA as of 1 January 2023. We would like to thank everyone who joined us and contributed to this journey on sustainable palm oil in Europe. In order to continue the support on the communication and uptake of sustainable palm oil in Europe, we invite you to consider to visit The Sustainable Palm Oil Choice (SPOC) website".
Market in Europe
The market in Europe, as the second largest global importer of palm oil has an important role to play by ensuring 100 per cent of the palm oil in the products manufactured, and used is sustainable.
To this end, IDH and the European Palm Oil Alliance (EPOA) established the European Sustainable Palm Oil project (ESPO) in 2015. Unifying supply chain actors across Belgium, Denmark, France, Germany, Italy, the Netherlands, Norway, Spain, Sweden and the United Kingdom and working with governments and trade bodies to develop specific action plans. Together, we aim to transform the market and achieve 100% sustainable palm oil sourcing in Europe by 2020.
The latest data report published by EPOA, RSPO gives an in-depth analysis of the current trends and developments in the European palm oil market and supply chain. The report shows Europe accounts for 45% of total global CSPO use and is by far the largest consumer of Certified Sustainable Palm Oil.
Commitment to Support
With the support of the national initiatives and through ESPO, we instigated in December 2015 a 'Commitment to Support 100% Sustainable Palm Oil in Europe by 2020'. Eleven organizations signed and supported this commitment. In response, the governments of five key European Union countries declared their support towards the project by signing the Amsterdam Palm Oil Declaration during the EU and Global Value Chains' high-level conference on 7th December 2015. This was the first time that Europe spoke with one voice with regards to sustainable palm oil. In June 2016, Norway declared governmental support to the Commitment to Support 100% Sustainable Palm Oil in Europe.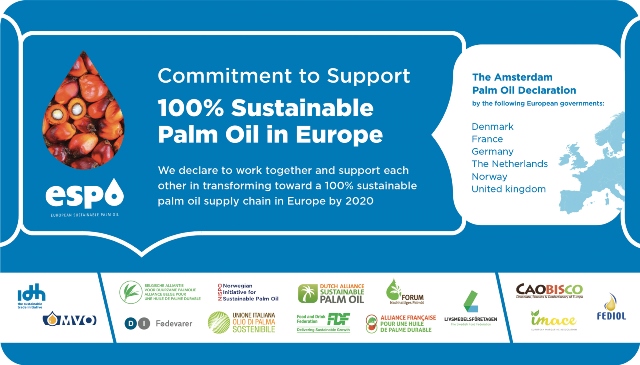 Palm oil national initiatives
In addition to increase the uptake of responsible palm oil, IDH supports the palm oil national initiatives through the ESPO project. In the latest market monitoring report, it is shown that 74% of palm oil imported for food into Europe was RSPO certified sustainable palm oil, a 5%-point increase from the previous year. However, it has become clear that the remaining 26% will be the most difficult. The feed and oleochemical sectors are lagging behind and also countries like Italy and Poland need to step up. Significant additional efforts are needed to reach the 100% sustainable palm oil by 2020. Therefore, IDH is deepening our strategic engagement with countries, national initiatives and sectors other than food.
An example of a National Initiative is the Dutch Alliance for Sustainable Palm Oil, of which IDH has been a founding partner. In May 2016, they announced the results of the sustainable use of palm oil in the Dutch food & feed industry. The members, eight food and feed industry associations, all achieved the ambition they set in 2011: '100% sustainable palm oil for the Dutch market by the end of 2015'. Since, the Dutch Alliance also reports on the traceability to oil mill level and the share of palm oil that is covered by company commitments on 'No deforestation, No development on peatland and No Exploitation policies.
Another example, our program
National Initiatives for Sustainable Climate Smart Oil Palm Smallholders
(NI-SCOPS), was designed together with Solidaridad, to enable palm oil producing countries to notably contribute the Sustainable Development Goals (SDGs) and the Paris Agreement, improving the livelihoods of smallholder farmers and workers. Palm oil producing landscapes will become more economically robust and socially just, while protecting and restoring valuable natural resources leading to reduction of greenhouse gas (GHG) emissions from agriculture and land use change.  NI-SCOPS was created to strengthen existing partnerships and build new partnerships with national and subnational governments, reporting transparently on progress in each producing country. The program is also in the process of linking sustainable supply to markets in Europe, India and China.
Market in India
India is the largest net importer of palm oil and consumes almost 10% of the global production – making it one of the largest markets for the commodity. In India, palm oil consumption has increased by almost 230% over the last two decades. Annual consumption significantly exceeds domestic production. India imports the bulk of its palm oil from Indonesia and Malaysia.
Palm oil lies at the core of India's edible oil market owing to its low prices and the country's need for food security. Understanding palm and its various derivatives and the daily interaction with the commodity through various segments (cosmetics, confectionery, pharmaceuticals and others) remains limited in the Indian consumer context. The deforestation risk associated with palm its ecological footprint is not realized given negligible media attention and the absence of on-product labelling.
As the largest importer, India can drive the demand for sustainable palm oil and bring it from niche to norm starting with Asia and the global South.
Through our Palm Oil Markets program in India, IDH works on
Market Convening;
Policy Engagement;
Linking Indian buyers to our Production Compacts in Indonesia and Malaysia
Collaborative Impact and Policy Engagement in India
Ministry of Environment, Forests and Climate Change (MoEFCC) - Government of India
Additional Directorate General of Foreign Trade (ADGGFT), Ministry of Commerce and Industry
India - Sustainable Palm Oil Dialogue
Field-level impact
In South Sumatra, IDH worked with partners, including local government, CSOs and PT PP London Sumatra Indonesia Tbk, subsidiary of Indofood Agri, to train and assist 1,510 smallholders to obtain RSPO group certification, covering 5,383 hectares. The farmers can now sell their fresh fruit bunches to the mill for a better price, as well as receive the RSPO premium. Farmers were trained on Good Agricultural Practices, HSC/HCV management, health and safety, as well as mapping and data baseline.
Climate smart palm oil
IDH is working together with Solidaridad and the Dutch Government to respond to the latest developments in the palm oil sustainability domain and to expand our program to be able to reach mainstream markets fully. Focus is to contribute to (climate) policy objectives and market access through testing and scaling sustainable and climate-smart oil palm cultivation by smallholders in four countries: Indonesia and Malaysia, as the two major global producers and exporters, and Ghana and Nigeria, as two major oil palm producing and consuming countries in Africa, and we will link to markets in Europe, China and India. Through this approach, we aim to strengthen our existing programs on sustainable palm oil and landscapes.
Sustainable palm oil in Spain
Making a difference, a case study on the uptake of sustainable palm oil in Spain.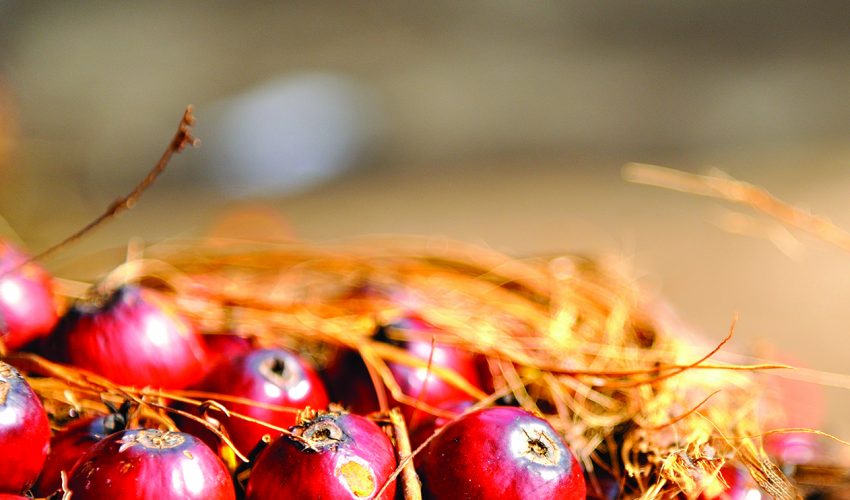 Spain is the second largest palm oil importer in Europe and plays an important role in further distributing palm oil into the European market. However, in the country, the palm oil debates in the public related to deforestation and health impacts are especially fierce. There exists wrongful information and advertising, which poses considerable challenges to promote sustainable palm oil.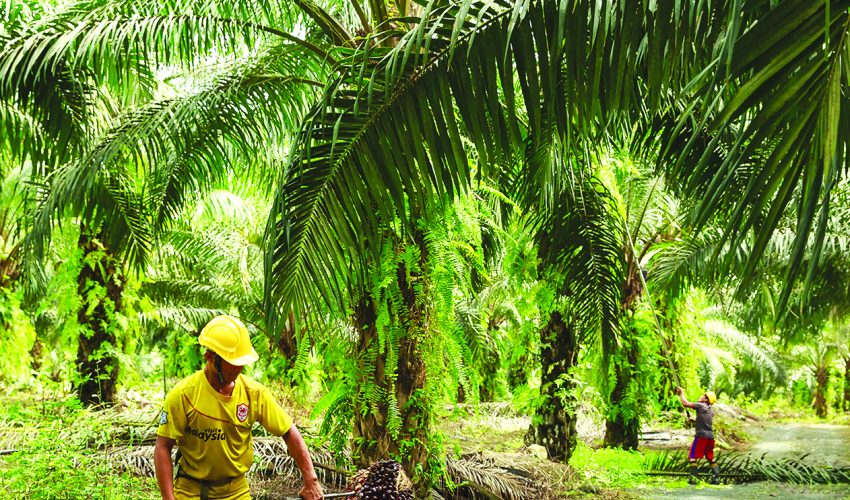 Due to the negative public image of palm oil, Spanish retailers such as Alcampo and Eroski announced their intention to ban the use of palm oil as an ingredient in their products. Companies like Ferrero and Nestlé have to invest significantly to lobby and defend the use of sustainable palm oil.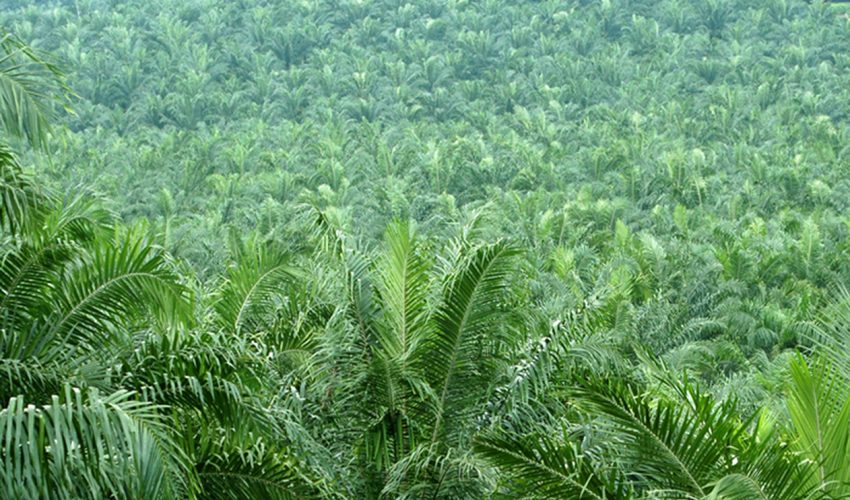 With the support from our European Sustainable Palm Oil project (ESPO), the Spanish Foundation for Sustainable Palm Oil was established in 2017 to help the industry balancing one-sided palm oil debate on health and sustainability issues. By actively engaging with companies and other supply chain stakeholders in food and feed industries, the membership of the Foundation is growing. The foundation aims to achieve 100% sustainable palm oil by 2020. It conducted research to debunk palm oil myths and carried out many outreach activities through social media, conferences and engagement with targeted audiences.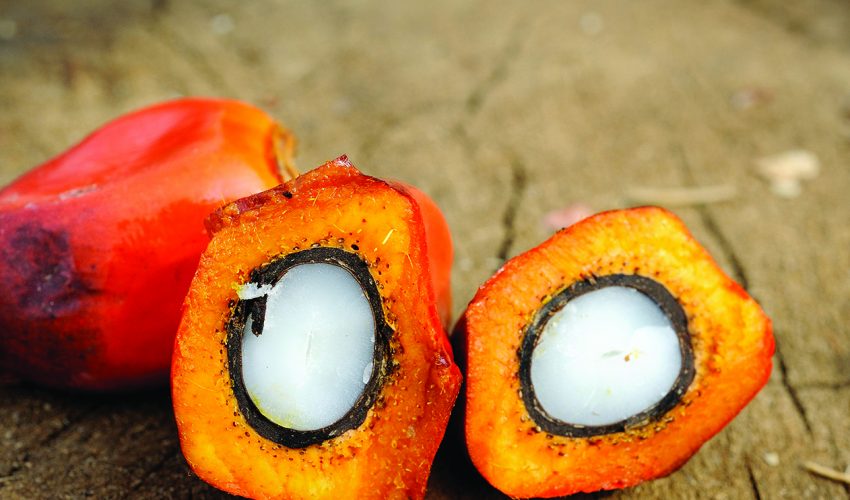 In 2016, the market uptake of sustainable palm oil was around 26%. With the work done by the foundation, the sales of sustainable palm oil in Spain in 2018 increased substantially, reaching 44% in 2018.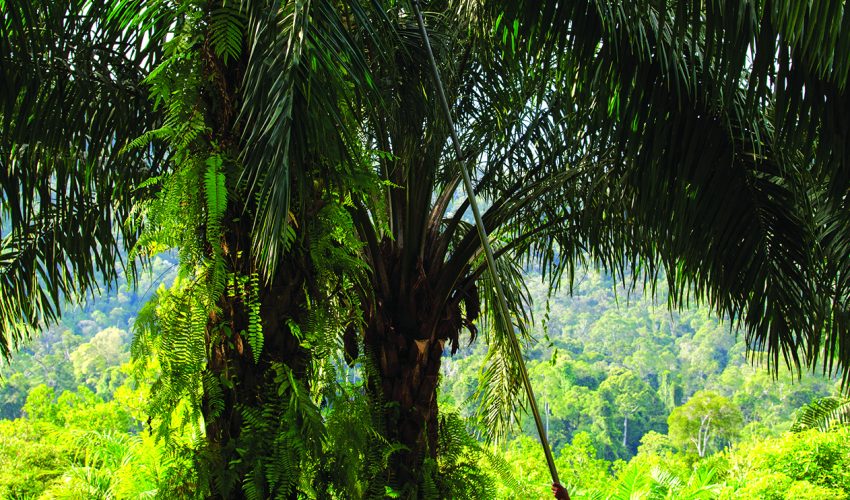 The proactive role that the Foundation takes can potentially be replicated in other countries with similar situations, such as Italy and -Portugal, so to increase overall European sustainable palm oil market uptake.
Contact us for more information
Please contact Neha Simlai for India Palm Oil Markets, Chris Okafor for Nigerian Markets, Allie Subramanian for Malaysian Markets, Eka Wijayanti for Indonesian Markets.
Senior Manager - Markets and Policy Engagement, SourceUp Champion

Chris Okafor

Senior Program Manager Landscapes/Palm Oil - Nigeria

Allie Subramanian

Deputy Country Manager of Malaysia at IDH, The Sustainable Trade Initiative

Nassat Darajat Idris

Country Director