The Global Hunger Index 2019 ranks India at 102 out of 117 countries [i], and with a population of 1.37 billion people, all policy making in India is pivoted on food security, and palm oil (in the form of edible vegetable oil) lies at the crux of this equation.
Even as over 50% of all retail (and FMCG) products [ii] continue to use palm oil or one of its derivatives, the most commonly used and low priced edible oil is imported to India from the producing geographies of Indonesia and Malaysia – both associated with large-scale deforestation, biodiversity loss and peatland destruction that triggers an increase in greenhouse gas emissions and global climate change [iii].
Due to its versatility in the kitchen and comparatively cheap prices, palm oil form the bulk of India's vegetable oils sector and indeed the edible oils market as well, with the relatively inelastic demand (wherein the demand is not determined by the prices) of palm oil in the short run.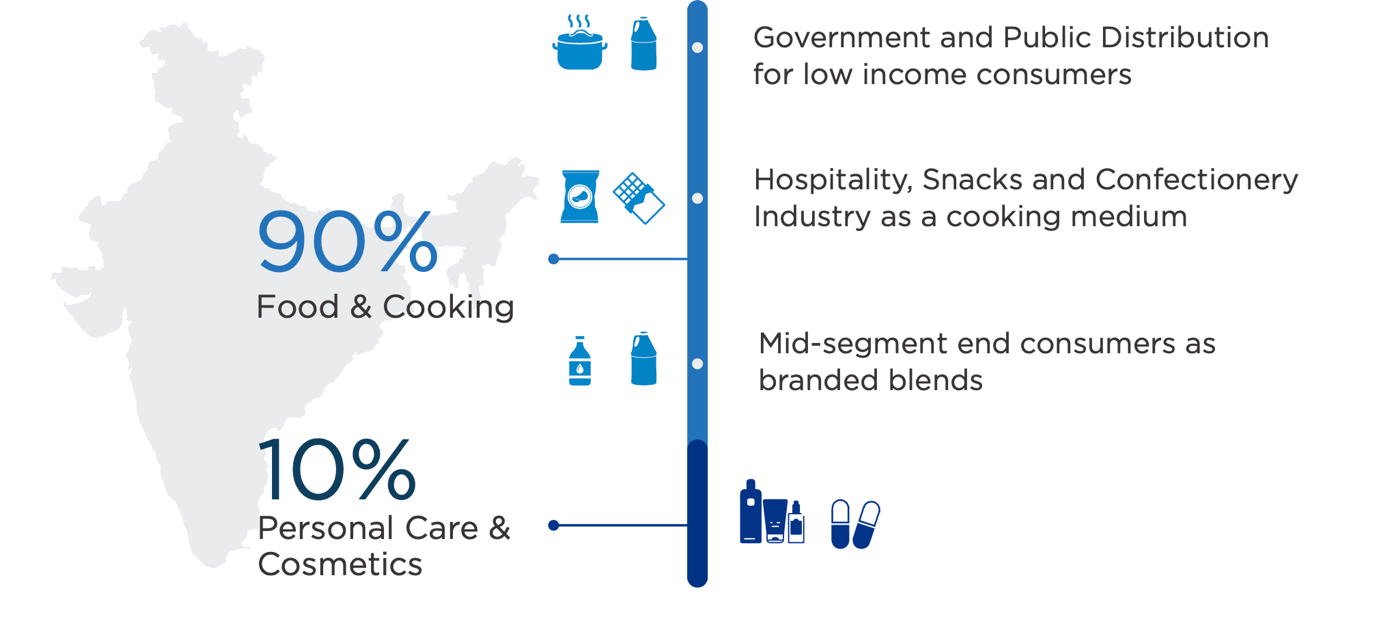 Palm oil consumption has drastically increased by almost 230% over the last two decades. This links directly to India's growing population and the associated increase in the demand for loose and unbranded oil – primarily consumed by low socioeconomic status (SES) households and industrial consumers such as snacks and halwais (sweets shops). The increased demand is also associated with the growth of the blended oils segment where palm oil remains a key component of multiple vegetable oils sold in the Indian market.
Palm oil and its ecological footprint remain absent from attention in the Indian retail and consumer context. More importantly even consumers that may be aware may not prioritize off-shore deforestation risk.