As a registered attendee of the Living Wage Summit, you know the importance of convening people and companies across an industry or sector in order to create transformation in the market. That's why we're asking you to share the event with your network on LinkedIn or Twitter. To help, we have put together a selection of graphics and text for you to choose from.
Simply click right on the image and "Save image as" to your computer. Then add it as a post on your LinkedIn or Twitter and copy the text you like, then post it on your chosen social media account.
Images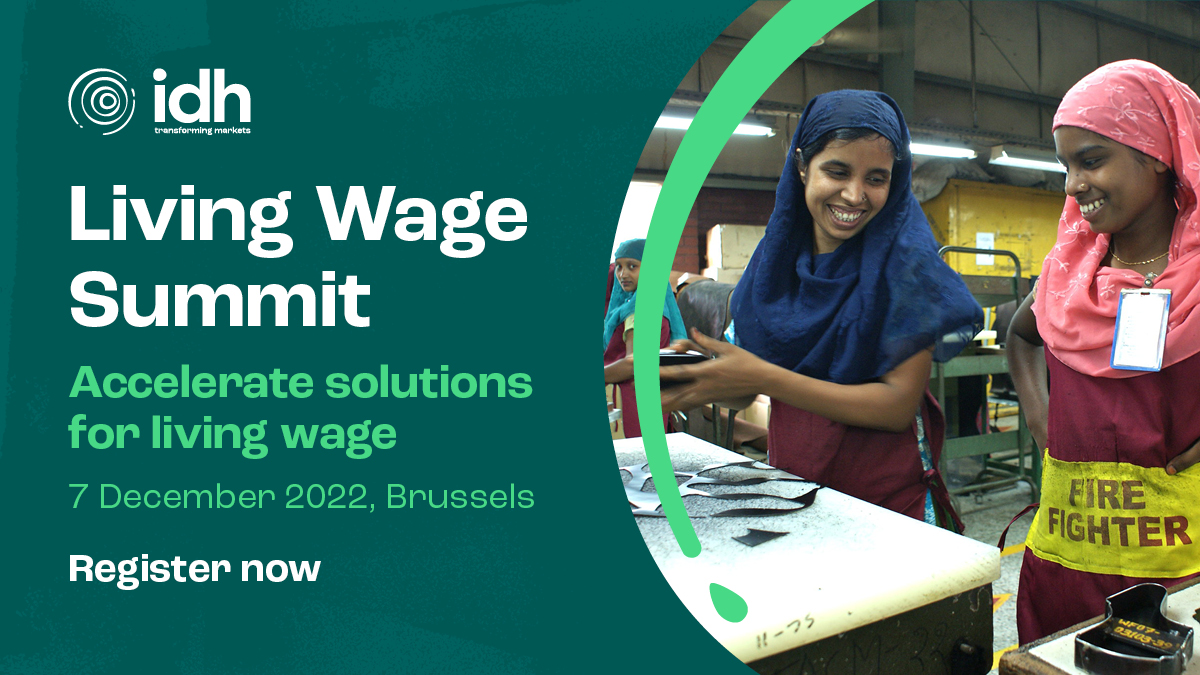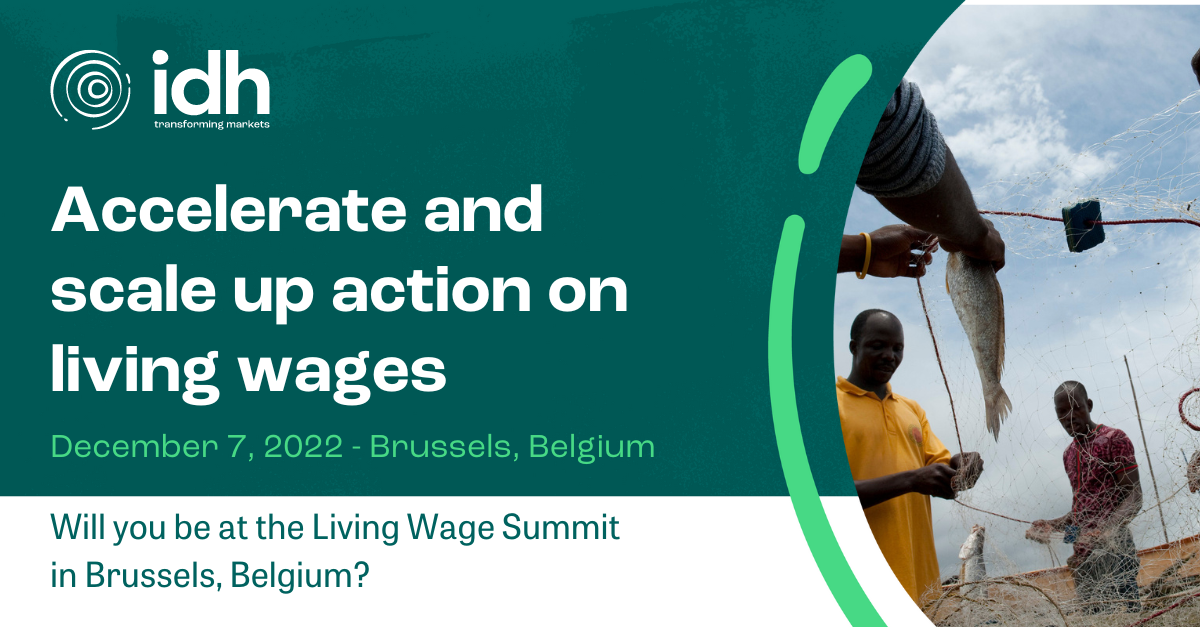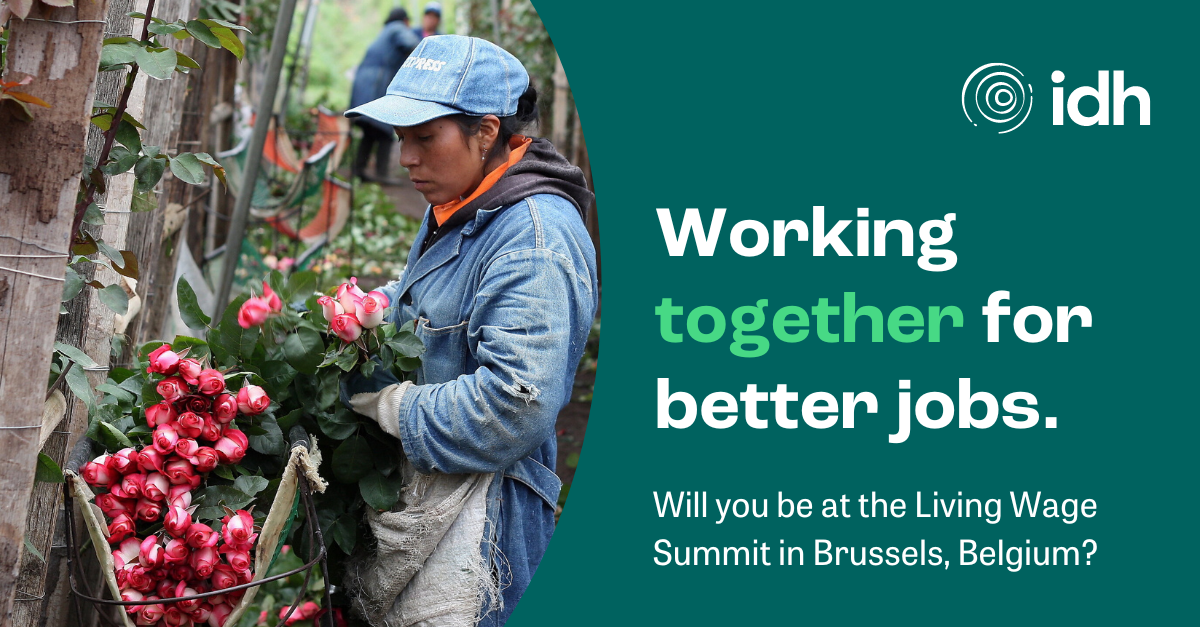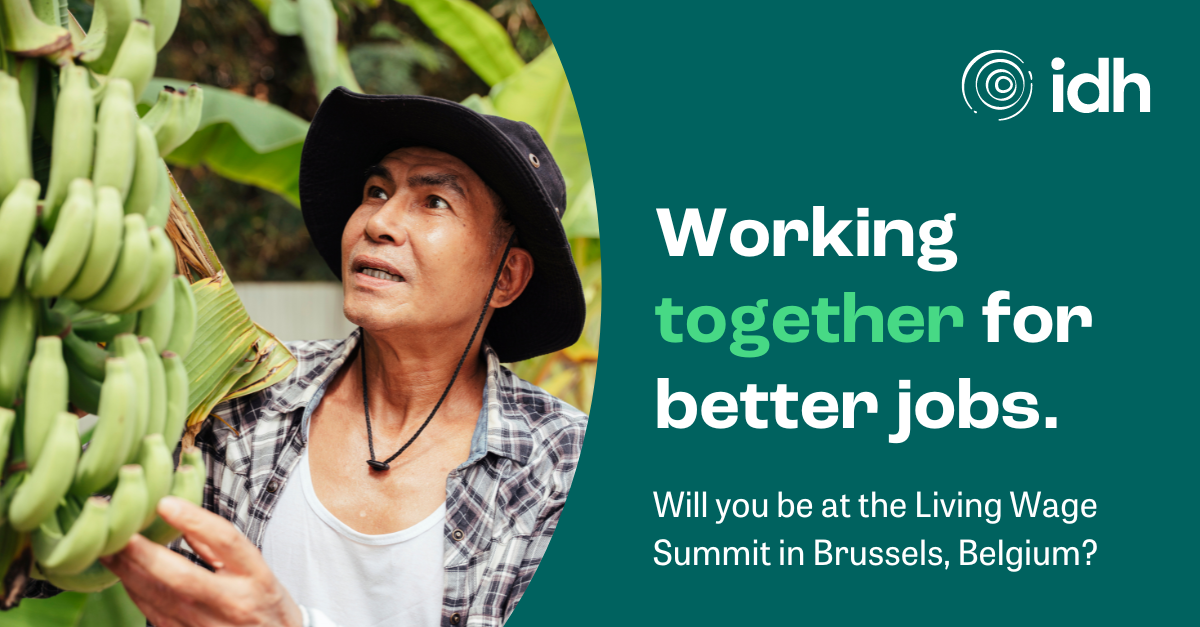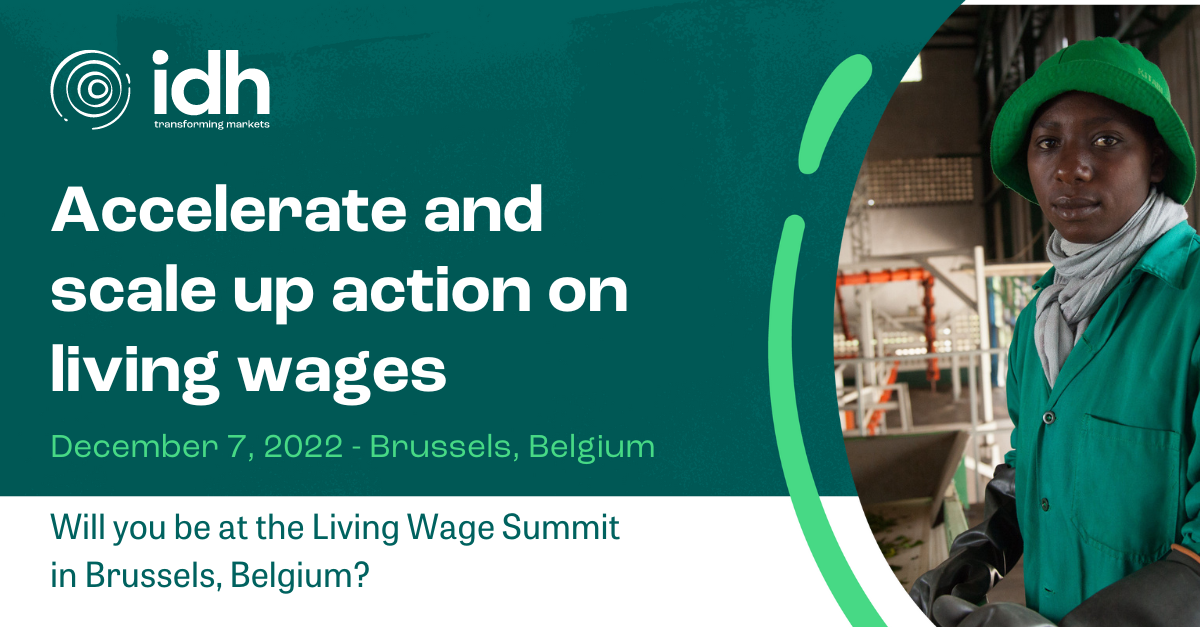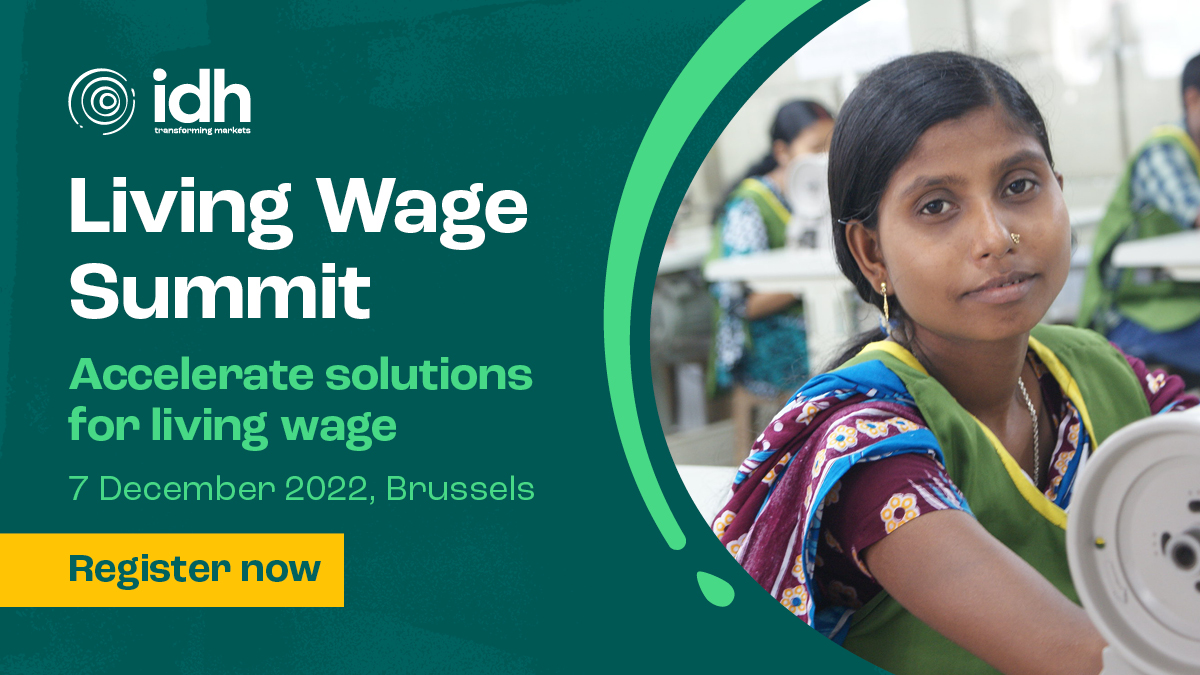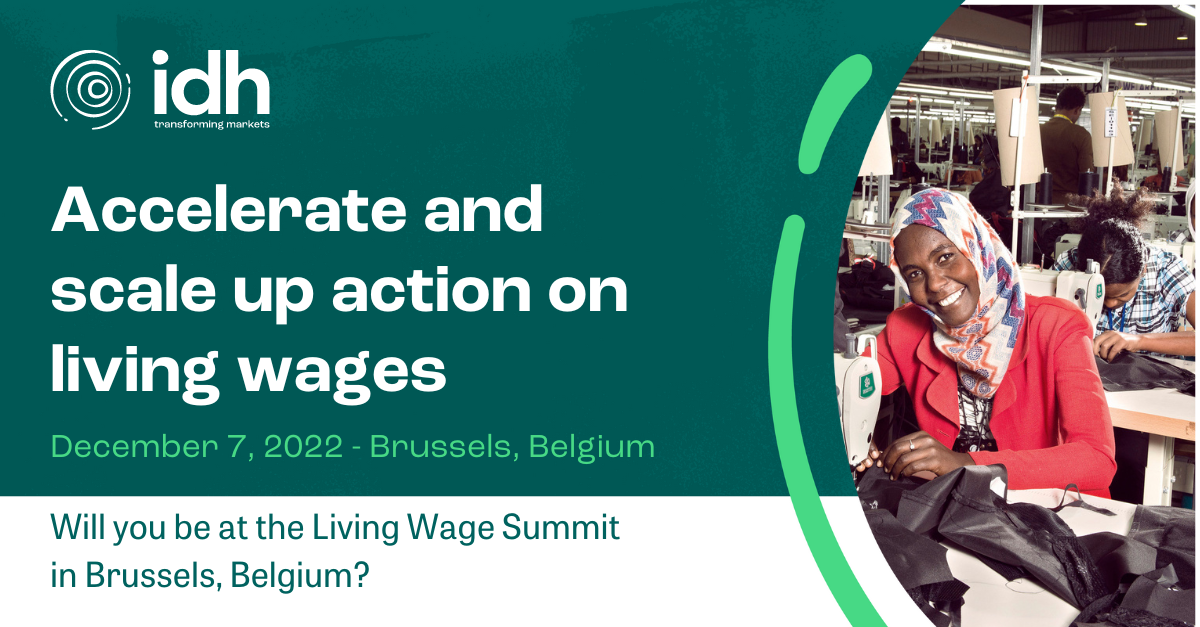 Linkedin Text Options
Option 1:
Join me at the Living Wage Summit on Dec. 7 in Brussels.
Network and learn alongside leading global companies tackling issues related to Living Wage.
Details and registration: https://www.idhsustainabletrade.com/living-wage-event-series/
#Barriers2Bridges #LivingWage #Conference
Option 2:
What does it take to accelerate the global agenda on living wages? Find out at the Living Wage Summit alongside myself and other leading companies who are taking concrete steps towards this.
Event registration and details: https://www.idhsustainabletrade.com/living-wage-event-series/
#Barriers2Bridges #LivingWage #Conference
Option 3:
Calling on all changemakers. What if leading global companies worked together to accelerate solutions related to living wages? That's what we're doing Dec. 7 in Brussels. We hope to see you there!
Info & registration: https://www.idhsustainabletrade.com/living-wage-event-series/
#Barriers2Bridges #LivingWage #Conference
Twitter Text Options
Option 1:
What if leading global companies worked together to accelerate solutions related to living wages? That's what we're doing Dec. 7 in Brussels.
Join us: https://www.idhsustainabletrade.com/living-wage-event-series/
#Barriers2Bridges #LivingWage #Conference
Option 2:
[insert your company name] is proud to be collaborating with other leading companies to scale up and accelerate action on living wages. We're attending the Living Wage Summit in Brussels Dec. 7 to further this effort.
We're hoping to see you there as well.
Details: https://www.idhsustainabletrade.com/living-wage-event-series/
#Barriers2Bridges #LivingWage #Conference
Option 3:
Join me at the Living Wage Summit Dec. 7 in Brussels.
Network and learn alongside leading global companies tackling important issues related to Living Wages.
Details and registration: https://www.idhsustainabletrade.com/living-wage-event-series/
#Barriers2Bridges #LivingWage #Conference