Eosta is a distributor of organic fruit and vegetables under their Nature & More brand. Though the company is known for sustainable production and quality products, their approach to living wages is enabling new entrepreneurs to realize their vision.  Core to Eosta's approach is an in-depth understanding of their supply chain, close partnership with suppliers, and a unique challenge to retailers:
Do you want your mangoes with or without a living wage?
In 2020, Eosta became the first supplier to bring Living Wage products to store shelves in Europe with their Living Wage Mangoes.
Since then, they have sold seven full containers of organic Living Wage mangoes from the supplier Fruiteq in Burkina Faso. The additional income has helped mango harvesters and packing house employees launch their own small businesses.
Understanding the living wage gap
The key to addressing living wages in supply chains is a detailed understanding of the gap between current wages and living wages. This allows supply chain partners to identify areas where value can be added and develop strategies for closing the gap. Eosta and Fruiteq used the IDH Salary Matrix to calculate the living wage gap for all warehouse workers and harvesters.
Eosta and Fruiteq found that closing the Living Wage gap for workers would require an additional charge of approximately €0.10 per kilo of mangoes. Eosta sources 100% of the mangos produced by Fruiteq, which gives them a good overview of the value they can add, but they were unable to do it alone.
Achieving a living wage is a shared responsibility across the supply chain, but it is difficult for a single actor to close the wage gap, so Eosta took the case directly to retailers. In the first year of the program, Eosta was able to close the wage gap by 40%.
The warehouse workers only work for Fruiteq for twelve weeks a year. They need other income for the rest of the year, preferably in the form of a small business of their own. For many, borrowing money for a start-up is difficult and expensive.
Ensuring effective distribution of funds
Fruiteq employs packing house workers and harvesters for an average of three months per year, as a result, the effect of Eosta's living wage contributions is limited given the seasonal nature of the work.
Fruiteq consulted their employees who indicated that the best use of the living wage funds was to create a microfinance fund that can provide them with interest-free access to rotating credit to invest in their own businesses. In the first distribution, twenty of Fruiteq's packing employees will receive funds and the number will increase each year.
Moving forward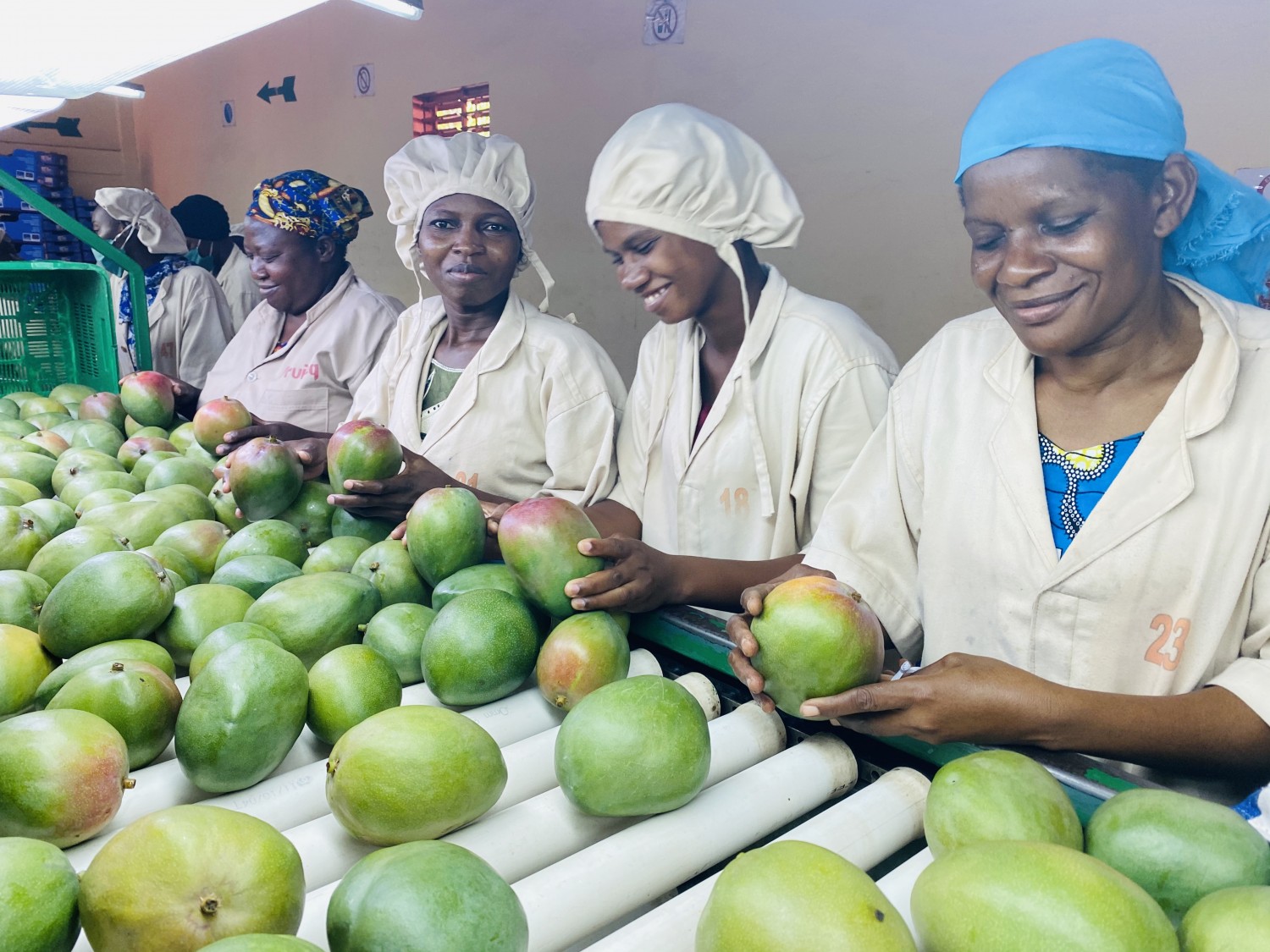 The unique needs of workers at Fruiteq demonstrate how supply chain partners must understand the situation for workers in their supply chains. That means a close relationship between management and employees, and other actors across the supply chain. Eosta continues their effort to close 100% of the living wage gap, but in the meantime a new crop of entrepreneurs is growing in Burkina Faso.
Living Wage Action Guide
To explore how you can take action with your supply chain partners to close living wage gaps, please check the Living Wage Action Guide. In this free, online resource you can find more case studies, inspiring examples and practical tips.