The first nation-wide commitment from retailers to close the living wage gap in the banana supply chain
Dutch supermarkets have joined forces to ensure a living wage for banana workers in the international production chain. Together, they aim to reduce the gap between the currently paid wages and the living wage for their entire banana assortment by at least 75% within five years.
The commitment on living wage for banana workers was signed, with support of IDH by: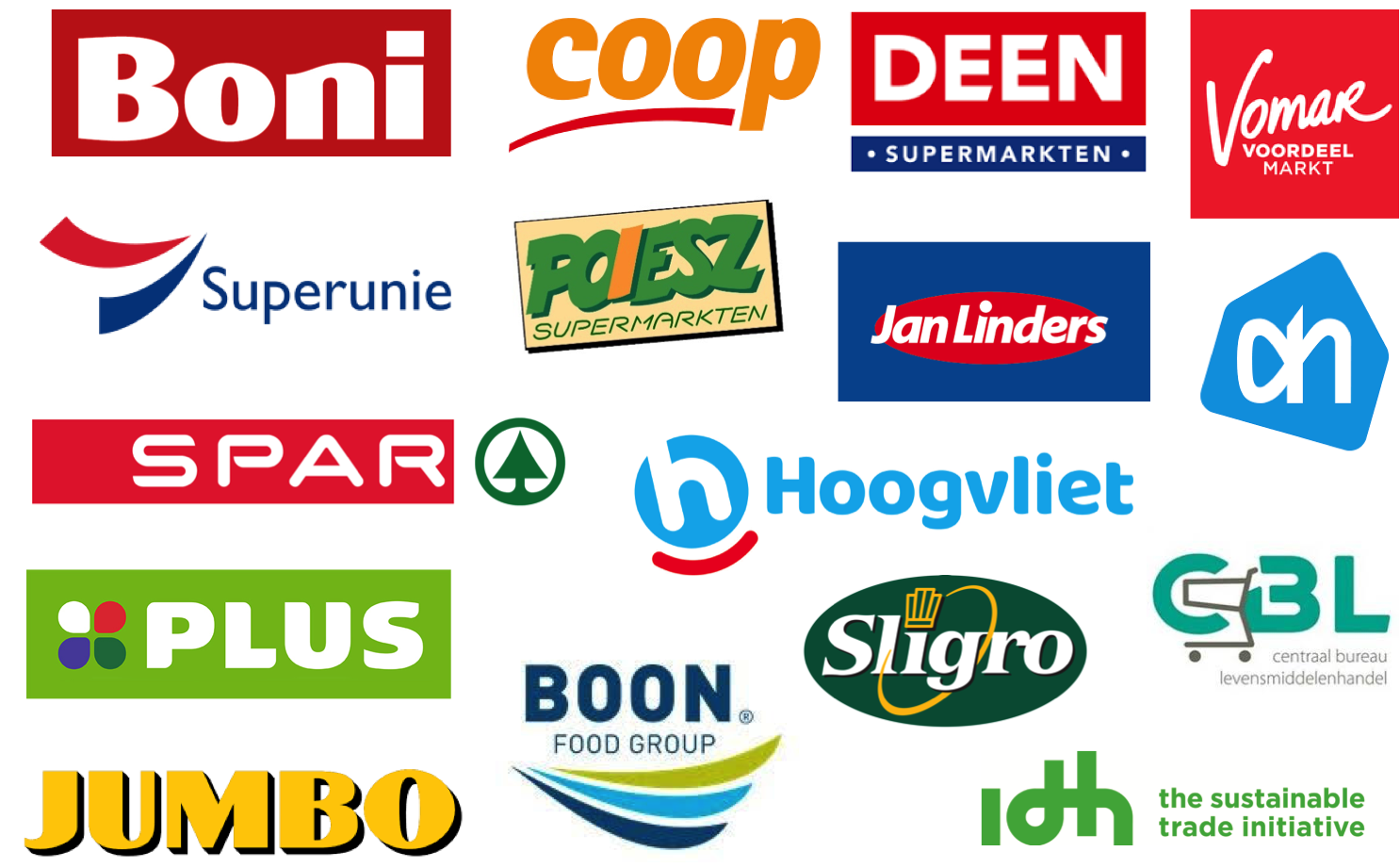 According to the supermarkets involved, the Banana Retail Commitment is an important milestone:
Supermarkets are competitors, but when it comes to a more sustainable supply chain and risk reduction, private sector parties can certainly work together. For example, through dialogue with local governments and trade unions, we gain insight into local challenges and solutions. If we succeed, we have paved the way for other products
The commitment is part of the Dutch Agreement for the Food Products Sector on International Responsible Business Conduct (IRBC).
Living wage is one of the priorities of the Dutch Agreement for the Food Products Sector. With this retail commitment, we can aim to ensure that people working on banana plantations will increasingly earn a wage that enables them and their families a decent standard of living. Although a lot of workers do earn the local minimum wage, it is often below the living wage benchmark. This is a problem which is recognized by the supermarkets. They cannot change everything on their own, but together we can make a change.
The goal of supermarkets is, by 2025, to predominantly sell bananas that are sourced from plantations that pay a living wage to their workers
In the first phase (2019 until 2020) the supermarkets shall provide insight into the gap between the currently paid wages and the living wage throughout their entire production or supply chain.
From 2021 onwards they are aiming for a gradual reduction of the living wage gap by at least 10% per year.
By 2025, the supermarkets will strive to have reduced the living wage gap by at least 75%.
The retailers can use the Salary Matrix, made available by IDH, to calculate the difference between the current wages and the living wage. By using the tool, they can analyze prevailing wages in the supplying locations of their total banana assortment. This will serve as the baseline from which future wages will be compared.
IDH will continue to focus on other interested private sector parties to join the Banana Retail Commitment, such as supermarkets in other countries outside the Netherlands. This will increase the positive impact on living wages.