Salary Matrix for a Living Wage V.2
This tool supports the calculations of total remuneration (wages, bonuses and in-kind benefits) and gaps with recommended living wages.
Now, with more job categories!
La Matriz Salarial también está disponible en Español
The IDH Salary Matrix is developed to support, with practical tools, the efforts that companies, sustainability standards, workers' organizations and others can use to bring transparency in supply chains regarding wages. The IDH Salary Matrix V.2 is available by completing the form below.
IDH Salary Matrix V.2 helps you evaluate how the total remuneration (including cash and in-kind benefits) compares to the relevant living wage benchmarks.
This accompanying publication will provide you with details on the history and improvements since the first version of this tool was published. If you fill out your details, you will receive the template Salary Matrix V.2 via email. For full functionality of the tool, please use the latest version of Excel.
Instructions
Please watch this instructional video with complete details on how to use the Salary Matrix V.2.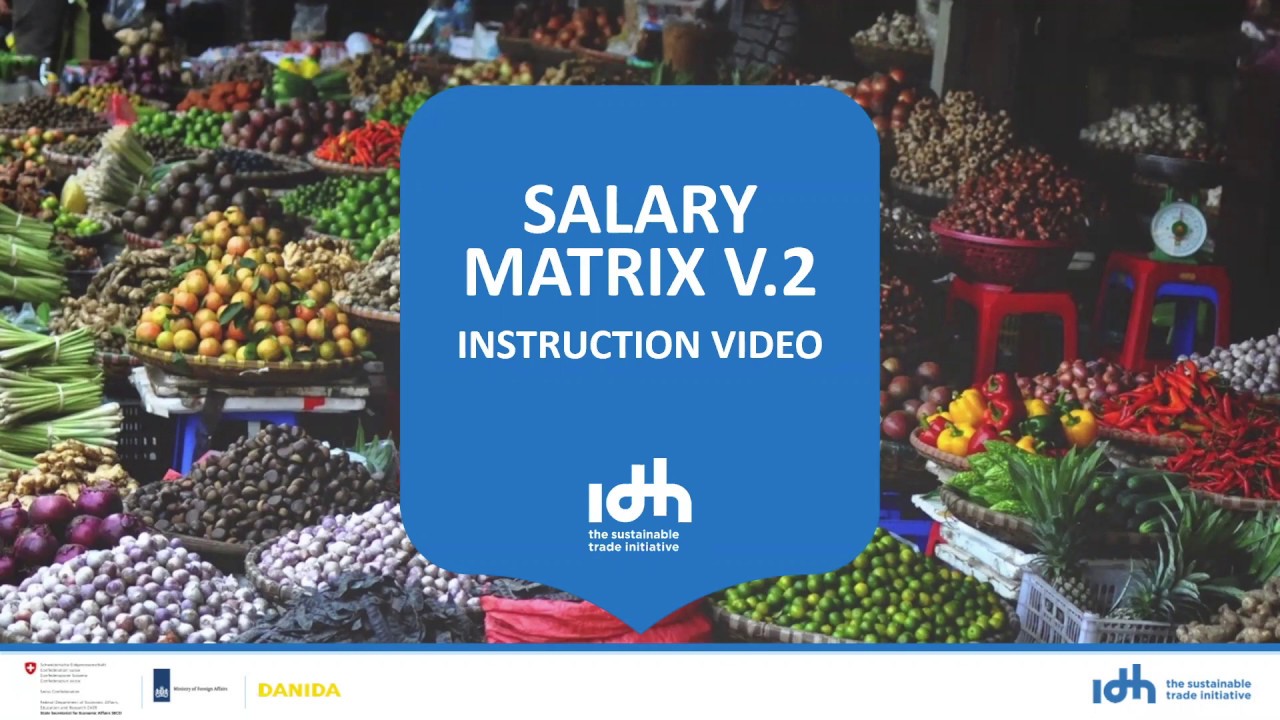 Questions?
If you have any further questions or need more information, please contact livingwagematrix@idhtrade.org.
History
The tool was originally developed by IDH and Rainforest Alliance as part of the project 'Next Steps in Sustainability: Measuring Impact and Assessing Living Wages' in Costa Rica and Belize. In this project, seven pilot farms volunteered to better understand how their total remuneration compares with the living wage recommended for each country/region, thus preparing themselves to address possible gaps.
In May 2019, IDH started a public consultation process to further refine the tool. The valuable feedback received from private sector partners, certification bodies and others lays the foundation to further refine the tool and help all supply chain actors take effective action towards living wage.
More information
En Español
Para la versión en Español de la matriz: www.idhsustainabletrade.com/matrix-living-wage-gap/matriz-salarial/
---