Sustainable land use investments are set to become a new asset class that can transform the global market for the benefit of people and the planet.
The vast demand for agricultural commodities worldwide creates an increasing pressure to convert natural vegetation into productive land. A thought-through and monitored transition of land use is critical if we wish to reduce the impacts of agriculture and livestock on the climate, prevent ecosystem degradation, soil erosion and the loss of valuable land to desertification. Land use must therefore be managed intelligently to halt land and forest degradation.

Thankfully, the world is seeing a rise in forward-thinking banks, companies, and other investors seeking to invest in sustainable land use, taking into account both socially equitable and environmental returns along with financial returns. However, at the same time, we also see a shortage of investable projects as they often require new types of collaborations, and the criteria of the investment funds can be challenging to meet.
The gap between motivated investors and innovative project developers needs to be closed – and this is where IDH comes in. Through our Technical Assistance Facilities, each linked to a specific investment fund, we prepare projects for investment, reduce risk, build capacity and establish dataflows for increasing impact (for more information please review IDH's TA 2-pager). Simultaneously, we also support program teams in IDH landscapes to develop investable propositions and assist in learning and knowledge sharing of successful models.
How the Technical Assistance Facilities work: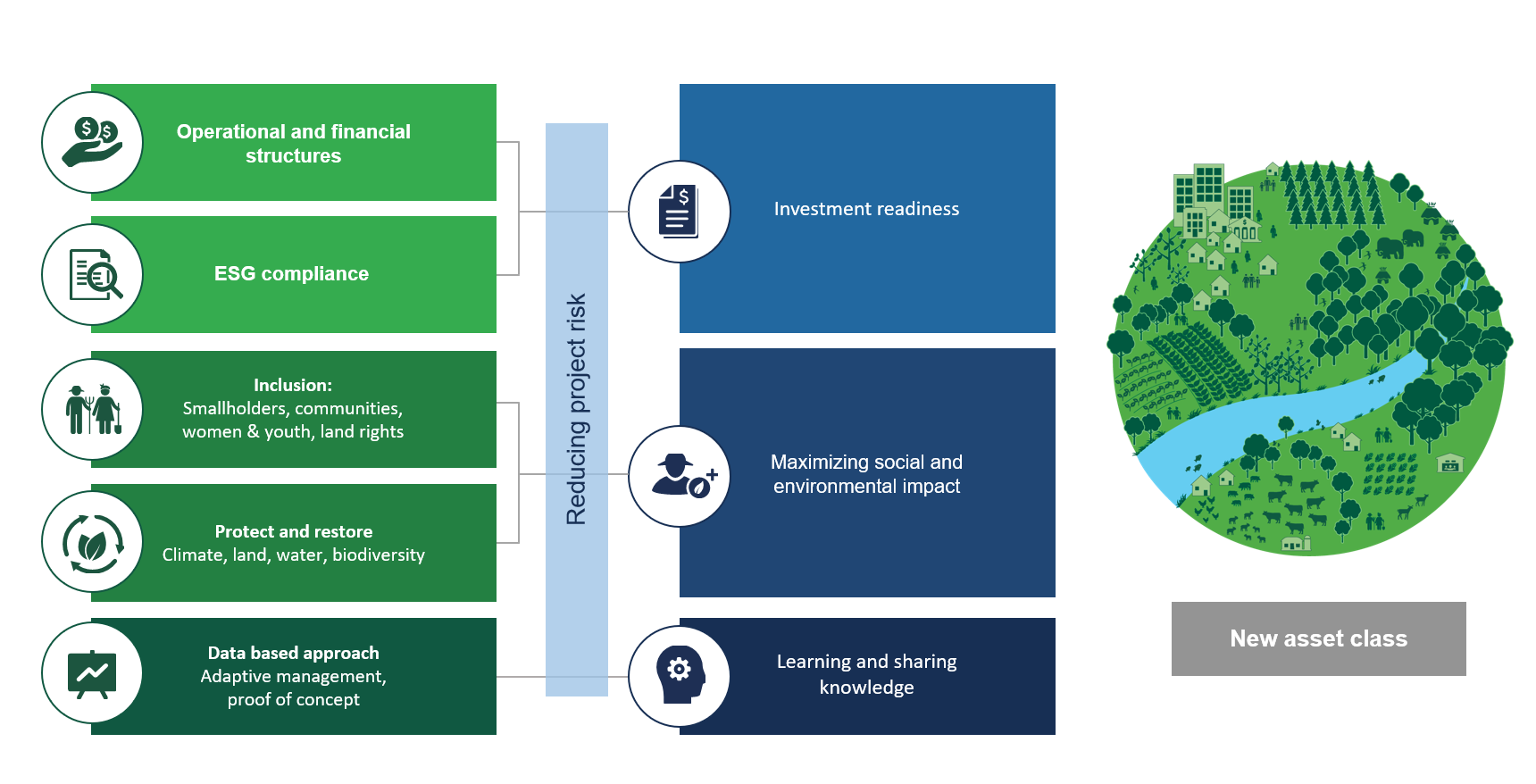 Well-structured technical assistance (TA) can help reduce risk, support more and better investments in sustainable and inclusive development, in and beyond the supply chains and landscapes where IDH works.
Catalyzing new sources of finance to mitigate deforestation and reverse land degradation
IDH helps to increase the number of (inter)national investment funds, carbon funds and new initiatives that seek reliable projects to reduce carbon emissions, deforestation and better include local communities and smallholders in these investments.