What is the Living Income roadmap?
IDH's living income roadmap helps companies take ambitious, aligned actions to close living income gaps of farming households. The roadmap provides a logical framework with useful resources to help guide your company's journey to close living income gaps in your supply chain. This framework includes a range of steps, guiding questions and data-driven tools that are designed to be dynamic, meaning that the roadmap will change as we learn. It highlights the need to use comparable data, engage in partnerships and take immediate action. While there are five steps, these are iterative and may be taken at different times or in parallel.   
The Living Income Community of Practice (LICOP) has provided ample leadership and resources in this space. IDH is leveraging the work of LICOP and organizations part of LICOP in this roadmap, which embeds LICOP guidance documents and tools, alongside those created by IDH. IDH is a member of the LICOP Strategic Advisory Committee and LICOP Technical Committee. 
To act on living income, companies need:
Why Living Income matters for your business
There are real incentives for businesses to integrate living income within your supply chain, across human rights, reputation and supply security.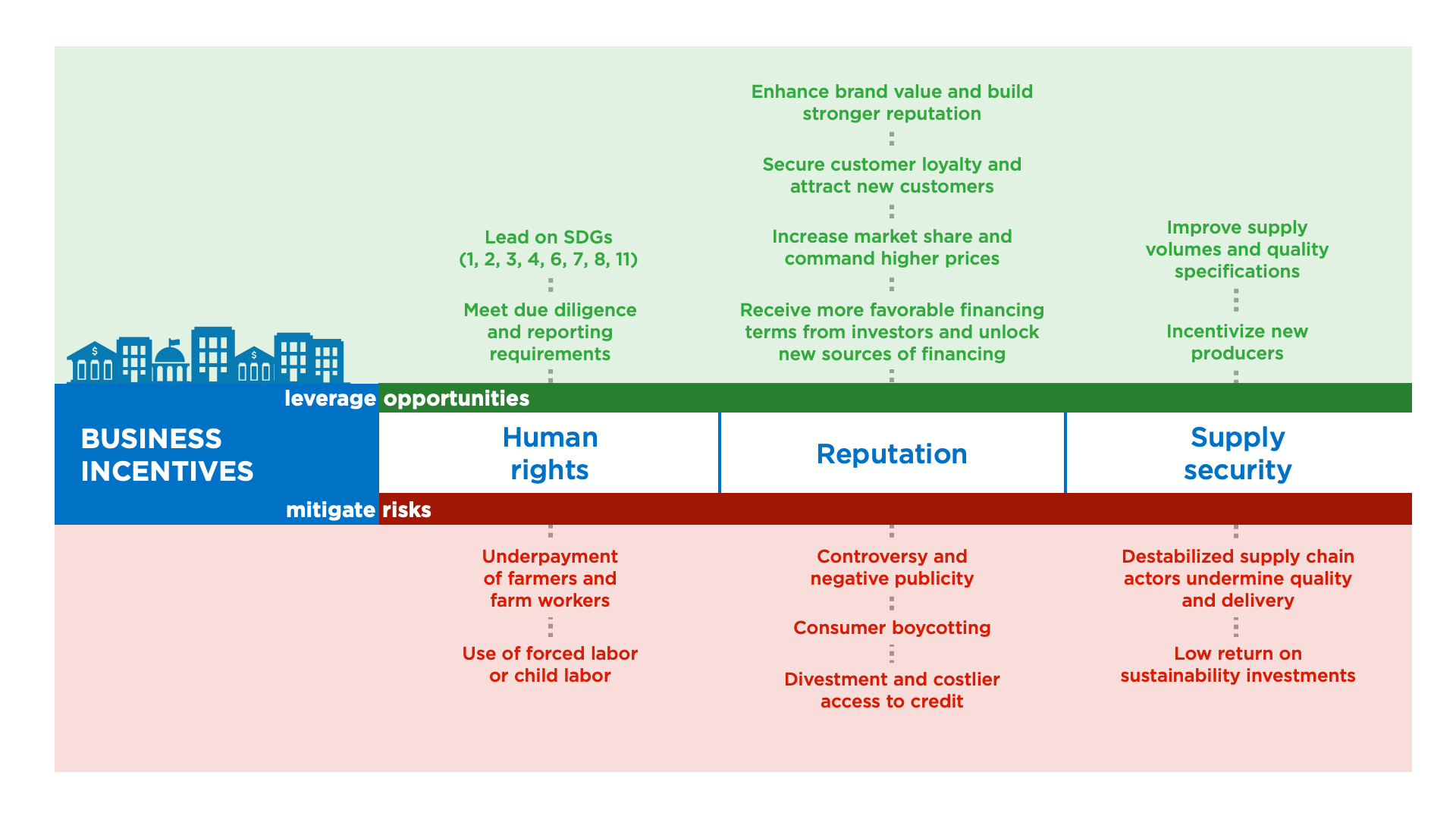 Find out more in this short film
Will you join us in the effort to close living income gaps for farmers?
Companies that join will become Friends of the Living Income Roadmap.
This is a commitment-free learning community through which IDH will facilitate informal information exchange between interested companies and keep them informed on general progress in the space of living income. This community will come together a few times per year, and Friends will be invited to submit questions that they wish to have brought to the table.
For more information contact us: