Beyond Chocolate is the Partnership for a sustainable Belgian chocolate industry. Partners in the initiative are working to end deforestation, stimulate education for future generations and provide a living income for cocoa growers.
Making Belgian chocolate even better and more sustainable. This is the joint ambition of the Belgian chocolate and retail sector, civil society, social impact investors, trade unions and universities. With support from the Belgian Development Cooperation, this diverse group of actors officially signed the Beyond Chocolate partnership on December 5, 2018, thus kicking off an influential multi-stakeholder collaboration.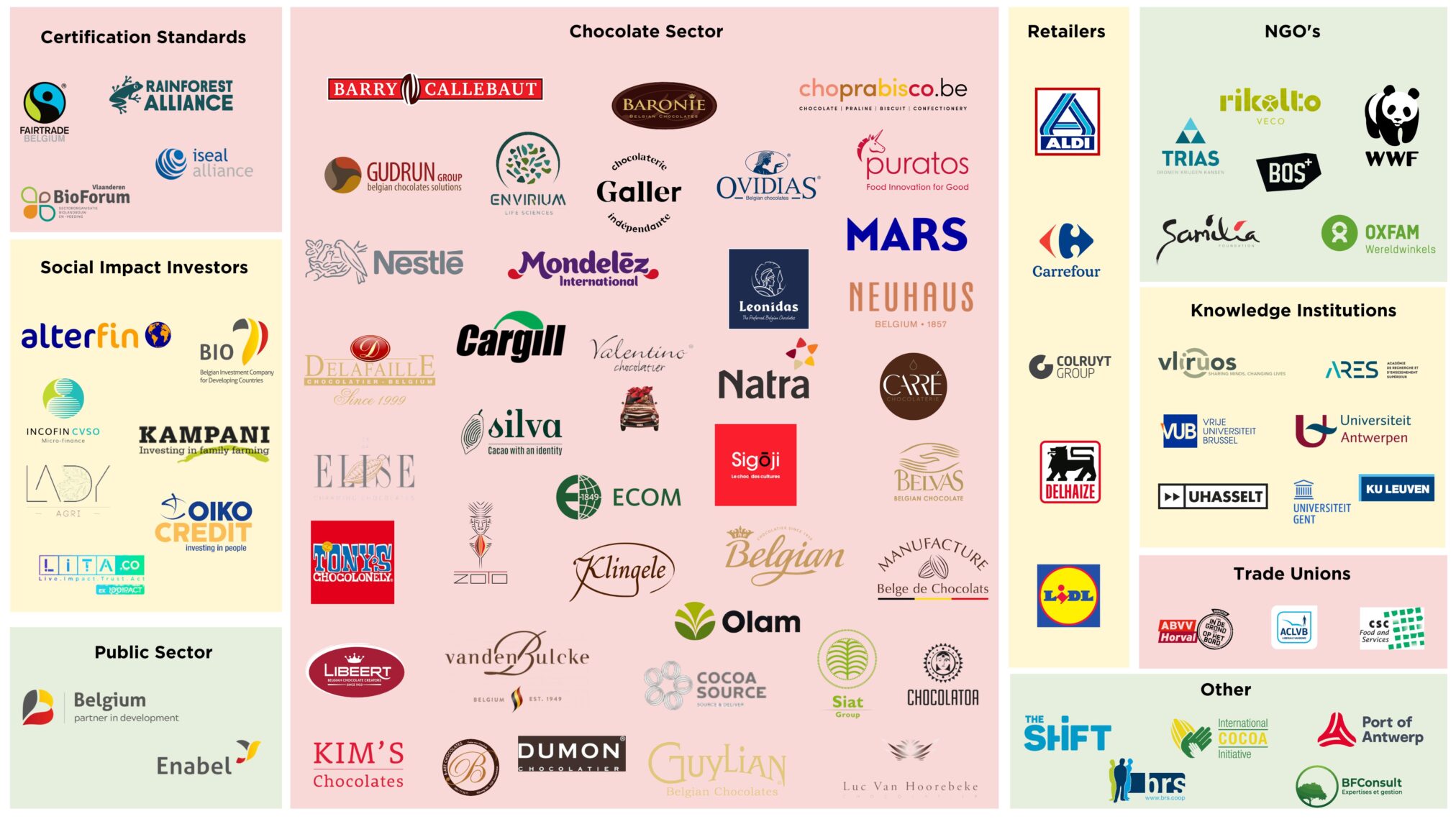 * the sector organization CHOPRABISCO have signed on their own behalf and not on behalf of all their members.
Currently, over 60 companies and organizations have joined the Beyond Chocolate partnership, covering about 90% of the Belgian chocolate production market and 57% of the Belgian chocolate consumption market. All companies and organizations that are part of Beyond Chocolate have committed to reaching the partnership's end goals of zero deforestation and a living income for cocoa producers.
For now, despite the action of national and international organisations, NGOs, trade unions, research institutions, governments and companies in cocoa growing regions, major challenges remain to be addressed to improve the sustainability of the Belgian chocolate sector. While cocoa farming could have a positive impact on cocoa farmers, their communities, and the economy of producing countries, this potential is not fully realized. The average cocoa farmer is far from earning a living income. The fact that many families in cocoa producing countries live below the poverty line often results in child labour and unjust working conditions. Moreover, poverty pushes farmers to converting new land, often in protected areas, leading to a dramatic reduction of forest cover in West and Central Africa.
How we reach these commitments
The Beyond Chocolate partnership empowers all stakeholders to have a positive impact on the sustainability level of the cocoa supply chain within their sphere of influence.
The cocoa-processing industry, chocolatiers and companies that are active in the Belgian chocolate sector will substantially intensify their investments into the sustainable development of the cocoa sector in the coming years, retailers take a closer look at their house brands, civil society organizations are encouraged to share learnings and appeal to their networks, universities do research into good practices and make that information publicly available, standard setting organizations keep their standards up to date and follow-up on activities on-field,…
By increasing investments, adopting sustainable business models, testing sustainability approaches and sharing learnings and know-how, Beyond Chocolate will lead to lasting improvements in the living standards and incomes of smallholder cocoa farmers, as well as counter environmental degradation.
Where we stand today
The Beyond Chocolate 2021 annual report shows that Beyond Chocolate signatories are taking valuable steps towards a more sustainable chocolate sector. 65% of chocolate produced in Belgium is now certified and/or covered by a corporate sustainability scheme. Moreover, there is a positive evolution towards origin transparency. Lastly, increasingly more partners are sharing household income data which leads to relevant new learnings.
However, to reach the long-term living income and deforestation goals this positive trend will need to accelerate.
Find the Annual Report Here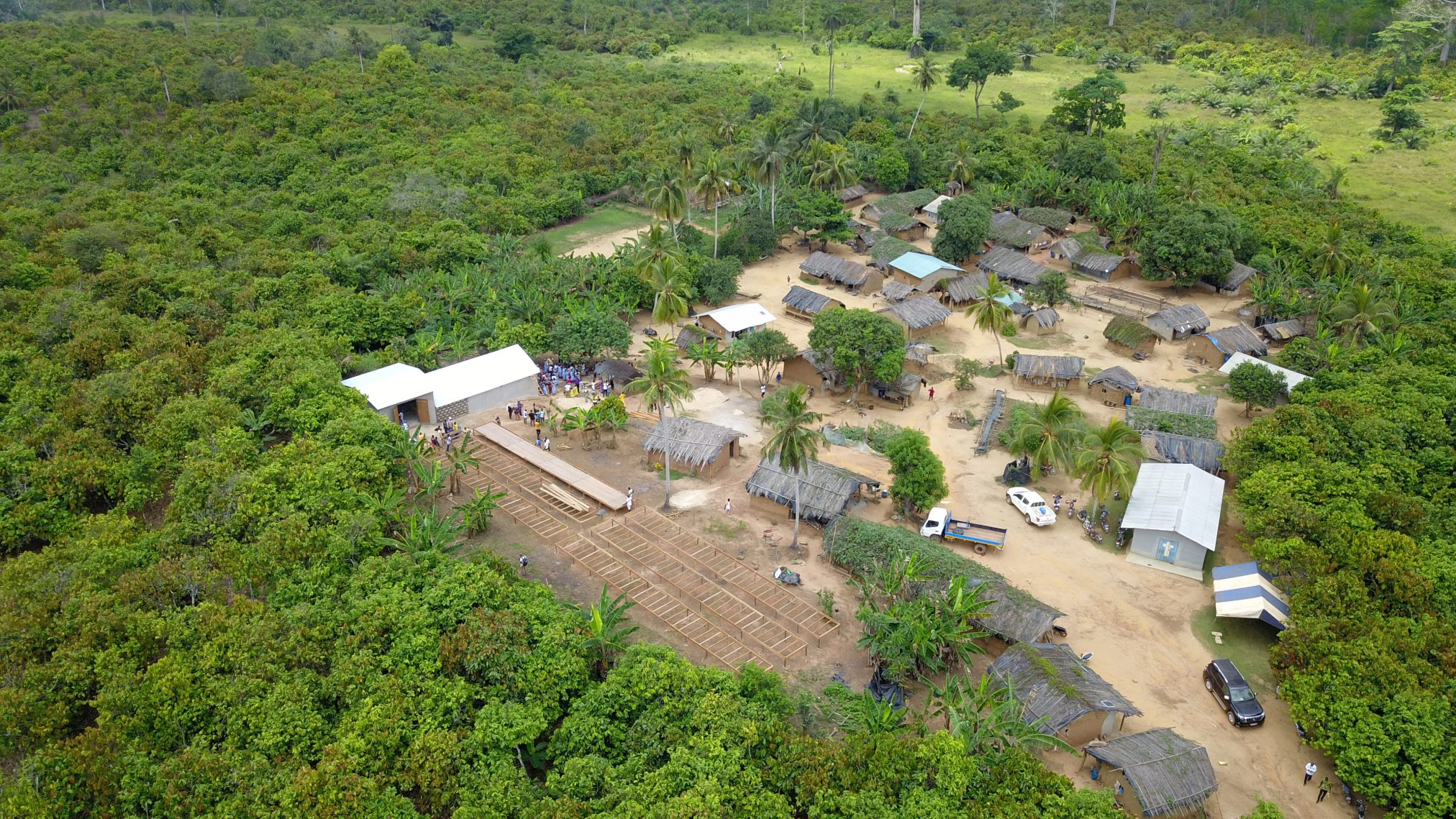 Skip partners carousel
An Initiative of
The Beyond Chocolate Program is funded by the Belgian Ministry of Foreign Affairs. IDH, the Sustainable Trade Initiative was appointed by the Belgian Ministry for Development Cooperation to coordinate investments, independently monitor progress, measure traceable impacts and communicate transparently on the partners' mobilization and results.