Under the Beyond Chocolate Partnership, a co-financing fund of 2 Million euros was made available for impactful sustainability projects in cocoa. Currently, 8 projects are being co-financed under the partnership with funding from the Belgian Development Cooperation.
The Beyond Chocolate co-financing fund supports sustainability projects that improve, innovate, scale or accelerate the effectiveness and efficiency of sustainability initiatives in the Belgian chocolate sector, and therefore contribute to the achievement of both the general and respective individual ambitions in the Beyond Chocolate partnership. Beyond Chocolate shares learnings and best practices from these projects with the wider partnership in order to inspire and empower partners to adopt impactful sustainable practices.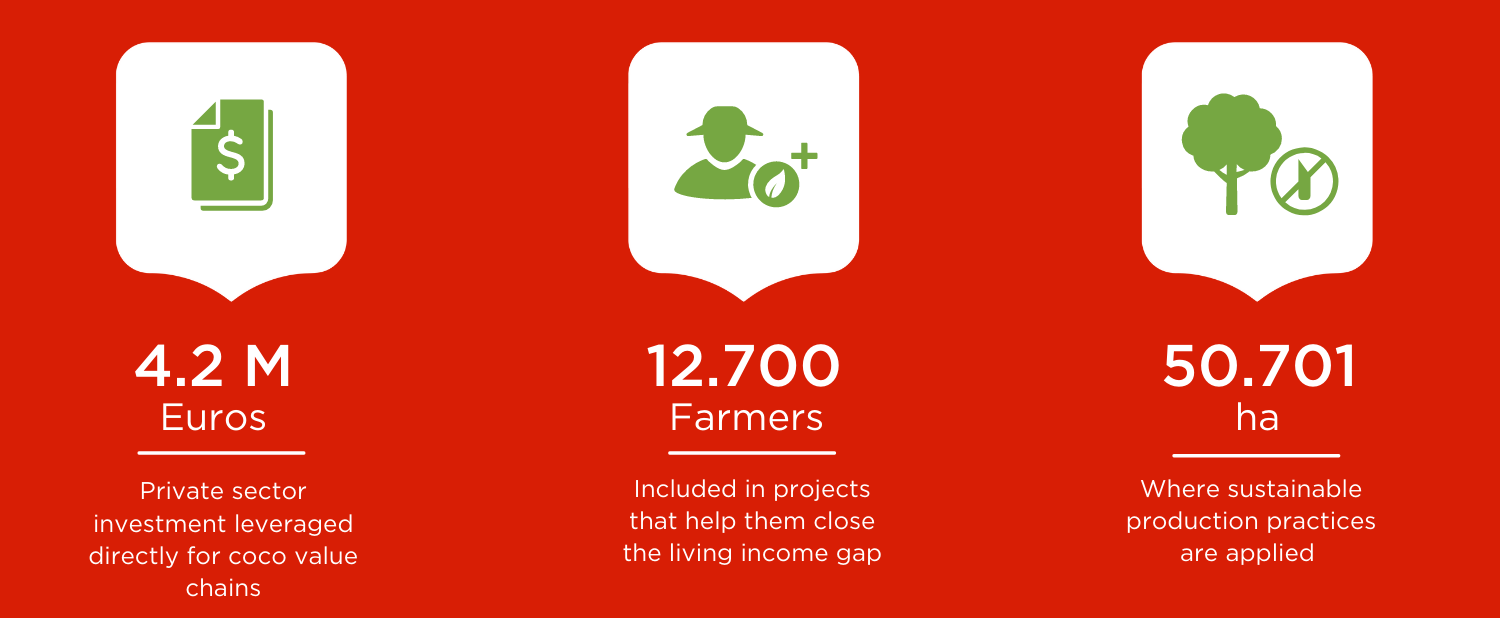 Since the signing of the partnership in December 2018, two calls for proposals have been launched. All partners were welcomed to hand in a proposal for sustainability projects that contributed to a living income for cocoa producers and helped end cocoa-related deforestation.  Projects would only be accepted if they had a clear link with the Belgian cocoa and chocolate sector.
The proposals were reviewed by the Project Review Committee (PRC), consisting of a team of independent cocoa experts and the Beyond Chocolate Management. In the end, the PRC approved 9 projects. 6 of these projects started implementation in the fall of 2020 and 2 projects started in spring 2021.
Find out more about the project requirements in the prospectus.