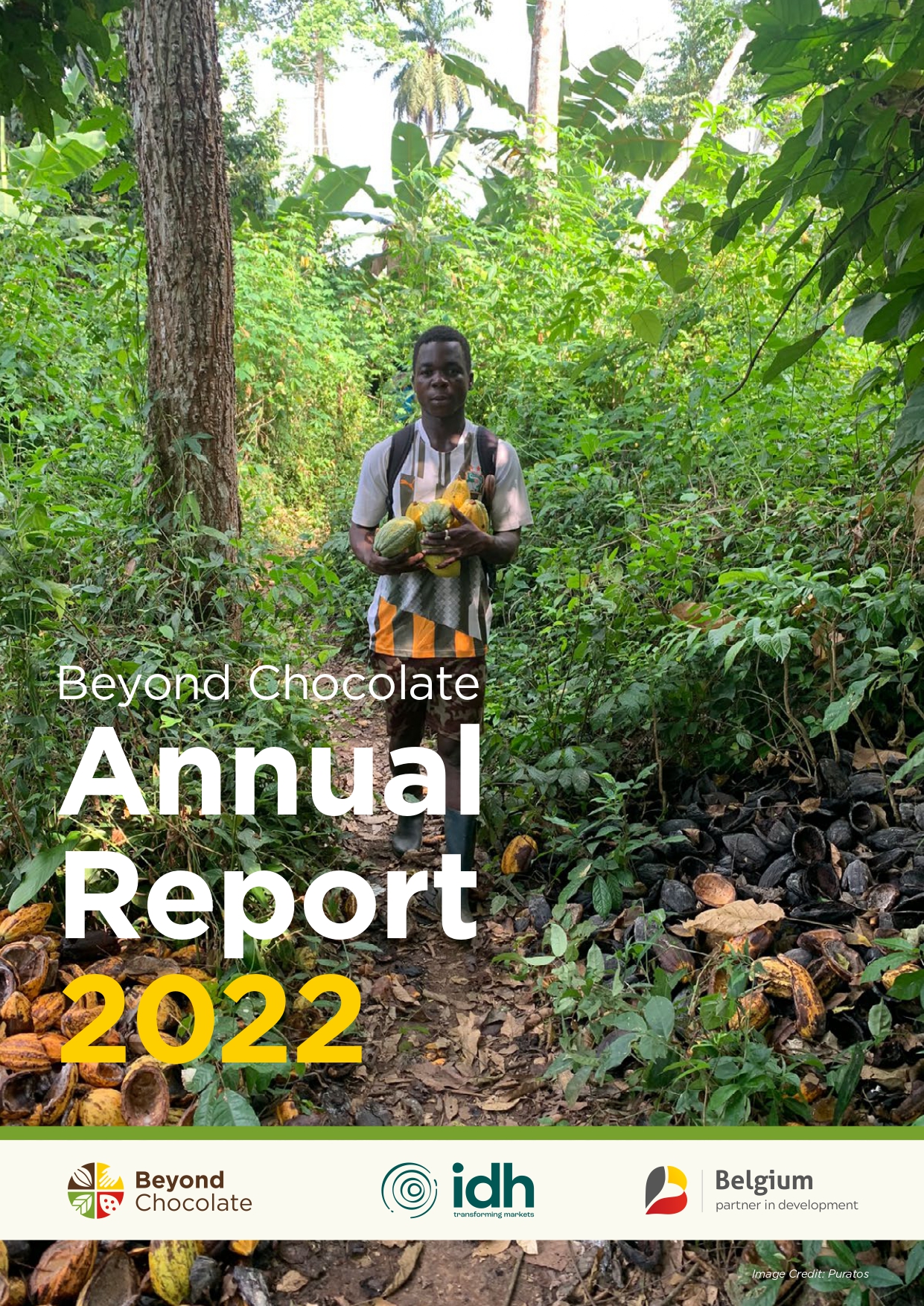 Beyond Chocolate is proud to present its 2022 Annual Report. The report offers insights into the evolution of the Belgian chocolate market through the analysis of data reported by signatories.
The 2022 data show that Beyond Chocolate signatories are taking valuable steps towards a more sustainable chocolate sector, but progress needs to accelerate to reach the partnership's objectives.
Beyond Chocolate is on track to reaching its 2025 target for the Belgian market with 90% of the chocolate sold in Belgium by signatories currently certified/covered by a company scheme. However, the partnership is not progressing fast enough for chocolate destined for the export market.
There is a positive evolution towards more traceability, showing partners are preparing for the EU deforestation regulation.
While on the market level there is clearly a shift towards more investments in sustainability, the impact generated at farm level remains limited.
The report also offers  outcomes, insights and learnings of the 8 co-financed sustainability projects implemented within the partnership.