A consumers' favourite, bananas rank as a staple commodity on supermarket shelves worldwide.
Bananas are mainly sourced from Central American, South American, and West African countries, where data indicates workers are not always able to earn a living wage, thus afford a decent life for themselves and their families.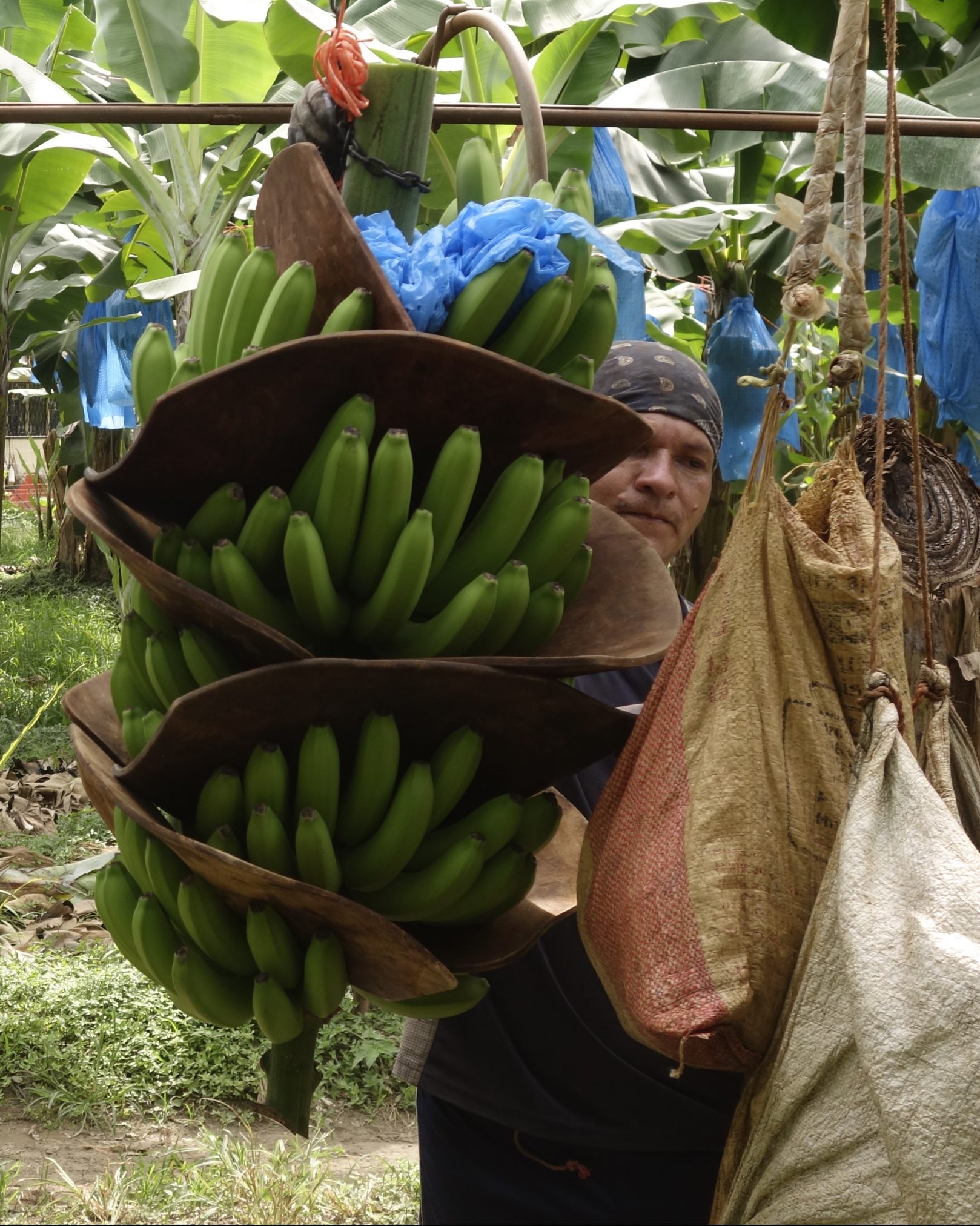 To catalyze systems change towards global banana supply chains where living wages are paid, IDH is committed to convening the private sector, their supply chain partners and other stakeholders to progress solutions. In this case, retailers and other stakeholders are utilizing our Roadmap on Living Wages and corresponding tools to initiate action in creating more value for producers, through a shared responsibility across the entire supply chain.
The Roadmap supports the supply chain with:
A clear framework and tools to approach living wages
Calculating the living wage gaps that exist in their supply chains using the IDH Salary Matrix
Supporting value chain transparency, traceability and developing responsible purchasing practices
Exploring interventions that can help towards the payment of living wages and taking action to close the gap through the Living Wage Action Guide
Collaboration is key to maximize impact
Since 2018, IDH has brought together three national retail commitments, in The Netherlands, Belgium, and the UK. These commitments are focused on aligning retailers on a common goal to enable banana workers to receive a living wage. Read more about them here:
Further, in 2020 in Germany, seven retailers united to create the German Retailers Working Group on Living Income and Wages, an effort coordinated by the Deutsche Gesellschaft für Internationale Zusammenarbeit (GIZ). The Working Group has set itself the goal that each member sources at least 50% of their total banana volumes for the German market as "Living Wage Bananas" by 2025. Read more here
Retailer Commitment Timeline

For more information contact us: