The Roadmap on Living Wages
A joint effort of organizations, companies and retailers, such as ALDI Nord, ALDI SOUTH, Axfood, Metro, Rewe Group, Sainsbury's, Tesco, Jumbo, Superunie, Albert Heijn (represented by CBL)  Afriflora, Dole, Eosta, Fyffes, Taylors of Harrogate, and Unilever, committed to developing aligned solutions for measuring and closing living wage gaps.
Why?
In order to take action, organizations and companies need:
Reliable living wage benchmarks for every region they source from;
Understanding of current salaries and how these compare to living wage benchmarks;
Uniformity in what and how living wage gaps are verified, in the measurement and implementation;
Support to undertake projects that help reduce living wage gaps;
Access to best practices and learning on how the gaps can be reduced over time.
Let's hear from some of our partners
Joining forces will further strengthen international alignment and ensure the adoption of a uniform approach regarding living wages. This is necessary to avoid duplication of efforts and confusion along supply chains.
Governance of the roadmap
The key bodies of the governance structure of the Roadmap on Living Wages are the Steering Committee (SC), the Technical Advisory Group (TAG) and the Stakeholders Committee (STC). IDH provides the overall program management.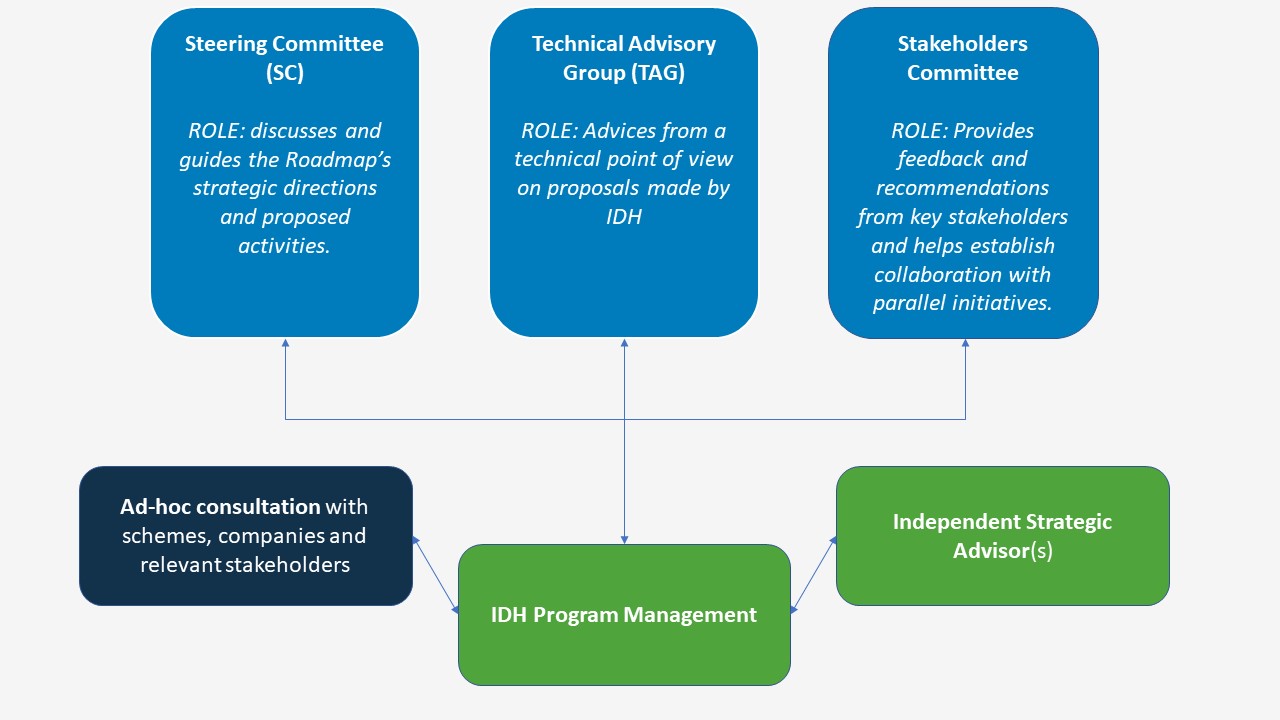 Sign up to receive living wage updates from IDH