The Women's Empowerment program in the Ethiopian floriculture sector addresses gender-related issues at a number of EHPEA member farms and implements pilot welfare programs in the workplace.  After taking first steps, in the second phase of the program interventions have been strengthened to achieve a change in mindset towards lasting improvements in the lives of women and communities.
Results reached by December 2017
237 women & 60 men gender committee members received training
It helped them build their capacity to be gender responsive, understand the legal framework for gender equality, and integrate the business benefits of gender-inclusive practices at management level, creating a stronger, reliable and healthy workforce.
11,783 women & 2,327 men workers were trained through outreach peer to peer education
It enhanced the workers awareness and practice on gender and health issues, allowing them to make improvements individually or collectively on their own lives, workplaces and communities.
640 training manuals & 890 posters on Hygiene, Gender-based violence, Family planning and Gender sensitive management were distributed
It helped the farm gender committee and management to reach out to workers and make regular references to individual actions available for workers to mobilize their rights for proper care and protection, healthy lifestyle and respect at work.
12 farms established farm gender policies and procedures
It ensures that the farm becomes an enabling environment to support health and gender issues of workers, and the long-term continuation of gender-inclusive practices
18 farms followed project sustainability workshop
It gave the farms sustainability tools to help them to develop their respective farm action plan independently of the project and after completion of the interventions by the project partners.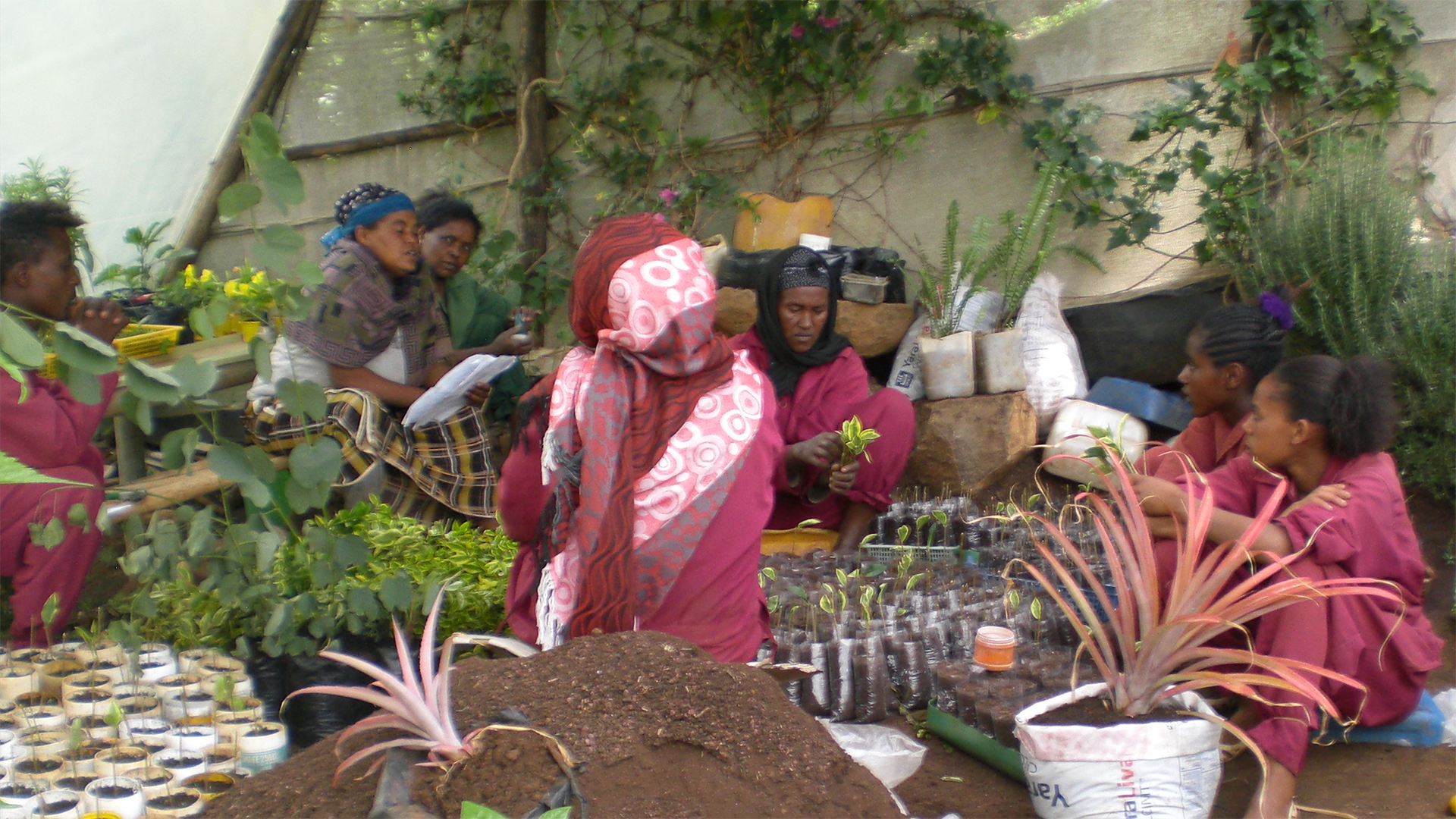 In Ethiopian horticulture, young women dominate the workforce, with more than 85% of employees being female and the majority being between the ages of 18-25. In 2015, EHPEA, the Ethiopian Horticulture Producers Exporters Association, benefited from IDH co-funding to implement a 15-month long women's empowerment program together with BSR (Business for Social Responsibility). Learnings from the pilot phase has showed that lasting improvement of (women) workers' health and welfare status requires a "change in mind set" at the farm level. Building upon the first successes, EHPEA was presented in 2016 with the opportunity to scale up and adapt the program to ensure its sustainability and ability for the farms to continue including its components in their long-term daily management practices.

IDH has agreed to co-fund this second phase of the project, which still see EHPEA collaborating with BSR, with the ambition to increase the health and gender knowledge, behaviour, and access of 20,000 general workers of target farms; and to improve the practices, policies, and procedures of 42 farms to support gender sensitive management, prevention of harassment, and worker welfare. 
Following the capacity building training given by the gender team for our employees on Hygiene, Sanitation and Workplace sexual harassment, we have witnessed an improvement on workers hygiene and sanitation, as well as harassment. Consequently, our farm employee's absenteeism rate decreased by 8 %.
About IDH and the Floriculture Sustainability Initiative
IDH supported the establishment of the Floriculture Sustainability Initiative (FSI), a global, multi-stakeholder platform, that now counts 42 global key players committed to the ambition of having 90% flowers and plants responsibly produced and traded by 2020. Since the launch of the initiative in 2013, IDH has co-funded thirteen impact projects that have been coordinated and implemented by the FSI partners on key topics like gender, responsible agrochemical management, working conditions, climate change, and smallholder inclusion.