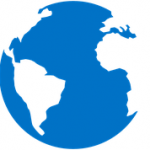 Food Crops and Ingredients products are primarily grown by agriculture, aquaculture and floriculture, which include practices that can have a negative impact on the environment, for example in the areas of water use, chemical use, greenhouse gas emissions, and loss of biodiversity.
Organizations and companies seeking to reduce their environmental impact join forces within Sustainability Initiatives to collaborate and scale up their impact ambitions along the whole supply chain. This includes embracing long term targets towards 2030 that are in line with the UN Sustainable Development Goals.
Focal points for Sustainability Initiatives on Environment include
Aquaculture: Reducing fish diseases and antibiotic use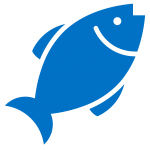 IDH works to increase the sustainability of the Aquaculture sector in China, Vietnam, Indonesia, Thailand and Ecuador, by tackling issues of disease and feed. In Haiti and Mozambique, IDH supports the development of a sustainable aquaculture sector by supporting companies to become hubs in the region.
Diseases result in loss of income, waste of inputs and irresponsible practices like the excessive use of antimicrobials. Disease occurrence threatens farmers long-term business. As a result, investors are reluctant to make long-term (sustainable) investments. Feed has an effect on people, planet and profit. It is the biggest cost in aquaculture production; it is sometimes used inefficiently; and may contain marine ingredients such as fish oil and fish meal which may be come from illegal, unreported and unregulated (IUU) fisheries.
In Haiti, IDH partners with Taino Aqua Ferme (TAF), a tilapia producer, to improve the health management of the fish, by piloting vaccinations. The vaccination program has been successful in improving the survival rates of fish, and reducing the amount of feed needed. As feed is associated with most environmental impacts, reducing feed is critical for improving environmental sustainability.
The IDH aquaculture project in Haiti, which also introduced better management, training and updated procedures, has achieved an 82% reduction in the use of antibiotics (relative to biomass) in 2020 compared with 2019.
Flowers & Plants: Reducing pesticide use through Chain Transparency 2.0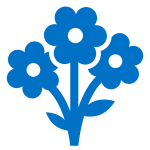 In the Flowers and Plants sector, member companies of the Floriculture Sustainability Initiative (FSI) collaborated on a project called Chain Transparency 2.0. This project was created to increase transparency of the use of agrochemicals throughout the floriculture supply chain. By following the live chains of 22 companies between 2016 and 2019 and taking samples of the products, best practices for responsible agrochemical usage were identified.
The project leads to several long-term benefits, which range from increased transparency and alignment with societal expectations to healthier working conditions and improved environmental impact. The insights from the project will be translated into responsible agrochemical strategies which can be used by the whole floriculture sector, and potentially other sectors.
Next to increased transparency, the Chain Transparency 2.0 project also showed substantial reductions of pesticide usage, resulting in a reduction of the environmental impact of 47%.
Benefits for the whole sector
The Chain Transparency 2.0 project is a great example of how a combined floriculture supply chain approach leads to benefits for the whole sector. By following the plant production process of 22 companies, and testing best practices for responsible agrochemical usage, the project demonstrates how the Floriculture Sustainability Initiative members work collaboratively to meet sustainability challenges.
Fruit & Vegetables: Tackling Environmental Footprint through SIFAV 2025 Environment Goals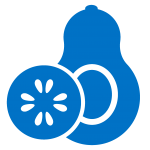 The Sustainable Initiative for Fruit and Vegetables (SIFAV) supports its members in reducing the environmental footprint of fruit and vegetables grown in their supply chains.
As part of its 2025 program, SIFAV members are required to define, measure and reduce the environmental footprint of selected products:
25% carbon footprint reduction in three priority products
25% food loss and waste reduction in three priority products
Benchmark water efficiency levels reached in three catchments
Water standards implemented for 70% of volume from high water risk countries
Further ambitions on themes such as pesticide use, land system change, biodiversity and soil will be added by 2023. To help its members calculate the actual footprint of a product, SIFAV is developing an Environmental Footprint Index, with a data collection template and index calculation kit.
How to measure social and environmental impact
Through SIFAV we are able to achieve alignment on how social and environmental impact is measured in the fruit and vegetables sector. We make use of existing solutions where possible and develop practical measurement systems and tools where collectively needed. In this way, we relieve the supply chain from duplication of effort and cost so our work can be truly focused on improving labour conditions and reducing our negative impact on the environment.