IDH's mission is built upon three core values: convening, co-financing and learning & innovating. We convene public-private partnerships to jointly set ambitious targets and formulate co-investment plans that unlock scaling of sustainable production & trade to deliver large scale impact on the Sustainable Development Goals.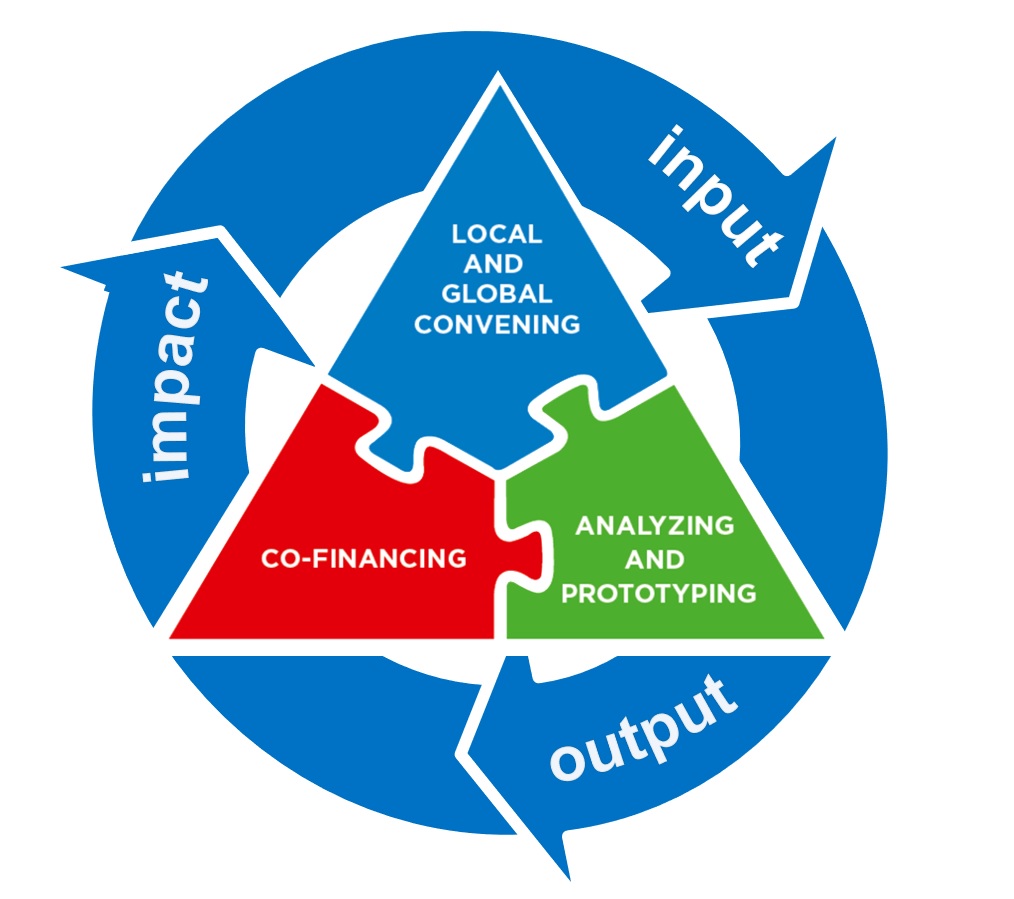 IDH brings public private stakeholders together, building trust, aligning different interests and creating common language and understanding of the most pressing sustainability issues in a sector or a region. Like in the Cocoa & Forest Initiative where we bring the top cocoa producing country governments and the majority of cocoa buying companies together in a coalition to halt deforestation. Or in our Malawi tea 2020 program where we bring a coalition of tea buyers, CSOs, Malawian tea producers, and trade unions together to work towards living wages. We co-design and drive ambitious sustainable action plans, monitor progress to deliver large scale, systemic and sustainable change in production regions.
In consuming markets we build coalitions of buyers to increase sustainable market demand. Like in Fruits & Vegetables where a coalition of traders, buyers and retailers drove the sustainable market share for tropical fruits and vegetables in Europe to nearly 80%. Multiple coalitions and covenants in cocoa, bananas, soy, aquaculture, palm oil and timber work under the umbrella of IDH step by step towards 100% sustainable imports. IDH also initiated multiple national and global sector platforms, like the GCP in coffee
Next to bringing public private partners together in sectors, we convene stakeholders in producing regions. In West-Kalimantan, Indonesia we have built a coalition of local communities, palm oil producers and regional governments that implements a PPI Compact, a contracted plan to improve sustainable Production, Protection of valuable nature areas and Inclusion of local forest dependent communities, in this case to help project adjacent forests and develop alternative livelihoods.
In the Mato Grosso in Brazil, Aceh, Indonesia and many more regions to come we connect areas with a PPI Compact to international buyers. Linking companies to regional coalitions can eventually lead to verified sourcing areas (VSAs) a new model that we are currently testing.
We co-finance testing (and analyzing) new sustainable business models in sectors and landscapes. A strict rule is that companies need to cover at least 50% of the costs. We make sure we only co-fund innovative approaches that have a strong social and environmental added value: we don't fund business as usual and our investments must stretch the public good agenda of companies. Co-funding programs and projects trigger other investors to step in. Through our co-financing strategies we leverage millions of private investments every year.
More recently we developed an innovative finance approach. Through the Farmfit Fund we de-risk private investments of companies and other investors in smallholder farmers. By taking a risk of max 25% we trigger investments in smallholders that would otherwise perceived as being too risky. When smallholders get loans, improve their profitability and build a financial track record, banks and other finance providers will be able to offer them more fitting financial products, making smallholder farmers a new asset class.
Farmfit Business Support analyzes and improves smallholder farmer engagement models of companies, to make them investable. Together with the Fund, they form the technical assistance and investment arm of IDH. An example of the kind of investments we hope to organize in the near future, is the investment deal with Neuman Kaffee Gruppe to improve the livelihoods of over 3000,000 smallholder coffee farmers in East Africa.
Through prototyping we adapt, learn and innovate our approaches to make them more cost efficient, economically viable, scalable and ready to be embedded and institutionalized by others. We publish insight reports, monitor progress and commission frequently 3rd party impact research.
We pilot approaches with individual companies and share the learnings with our program partners and sector platforms to accelerate sustainable production and trade.
We gather insights from experts that help us design, and disseminate our experiences and learning through publications, key notes, webinars and workshops. We have a special part of our website dedicated to learning and impact research
Finally our Farmfit Intelligence Center shares the insights and best practices of the Farmfit Fund and Farmfit Business Support.